Max Verstappen went through the early stages of 2018 as the butt of almost every joke in Formula 1, but ended it having reaffirmed why such a colossal hype train has followed his career to date. Now, could 2019 be the year Max really turns 'mad' to 'magic'?
While Verstappen's temperament was brought under scrutiny throughout 2018, his racecraft was never in doubt.
Still just 21 years old, 2019 will be Verstappen's fifth season in the sport. Indeed, by the end of the year he will have started over 100 races in F1 - a landmark that has never been hit by someone so young – and may not for some time.
His talent is undeniable, but it dovetails with a self confidence that is so unwavering that it can almost be a hindrance.
However, characters can enliven Formula 1, whether they be heroes or villains. The fact that Verstappen can generate emotion either way makes him one the sport's most marketable assets.
A BREAKTHROUGH YEAR (EVENTUALLY)
Last season was one born of frustration. The early rounds were littered with mistakes and inconsistency that were so consistent it became the basis of each and every press call, which culminated in the offering of a headbutt to the next journalist who led with that line of questioning.
Nothing was off limits as his season lumbered on. Renault bore the brunt after his failure in Hungary.
"Fuck! What a fucking joke, all the fucking time with this shit, honestly," was the message relayed over team radio, endearing himself to some viewers perhaps, but not the French marque's public relations team.
The second half of the season saw a run of results that justified the talent - seven podium finishes in the last nine races, including a win in Mexico, resulted in a career best season finish of fourth.
However, the temper and frustration still simmered under the surface. In Brazil, Verstappen's reaction to a collision with Esteban Ocon saw an angry, physical confrontation with the Frenchman for which he was given two days of "public service" as a penalty by the FIA.
Such an approach does not appear to be something Red Bull are worried about, however.
Team principle Christian Horner, who managed the difficult relationship between Sebastian Vettel and Mark Webber while delivering four sets of world titles, realises Verstappen's make-up and how it plays to his strengths.
"That is what distinguishes him and makes him the exciting driver he is," Horner told Motorsport-Total.com after his driver attended the Marrakesh ePrix, part of his public service, in January.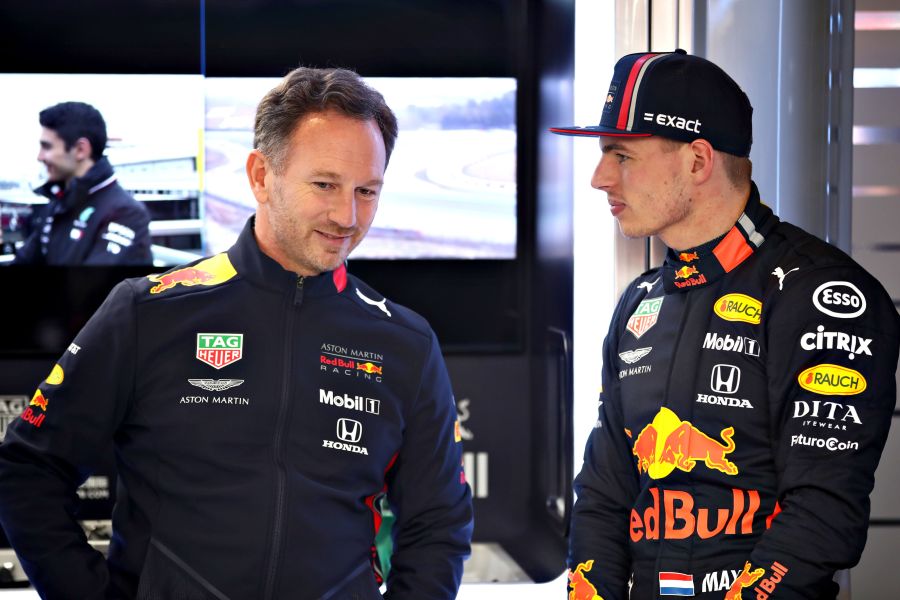 "If you talked him out of that, he would not be the Max Verstappen that makes the same headlines and creates the same interest."
The furore that followed, from those backing and slating Verstappen, merely underlined the fact that characters such as his are the lifeblood of F1.
They keep the fans hooked more than anything else. Even Verstappen's answer to questioning over the incident was brutally honest. "We are passionate about the sport, it would be odd if I shook his hand," he said. "I don't really have a lot to comment on that, except that he was being a pussy."
WHAT LIES AHEAD?
The big question heading into this season has to be asked; which Max Verstappen will turn up?
Red Bull haven't been a championship challenger for some time due to Renault's inability to grasp the V6 Hybrid regulations like Ferrari and Mercedes. The switch to Honda will be the key to whether this glass ceiling can be broken through.
While Red Bull have been optimistic on how their season will go, especially after a relatively trouble free first test, the tone and wording of all the statements sound awfully familiar to McLaren's when the Japanese manufacturer returned to F1 in 2015.
Sister team Toro Rosso were the guinea pig for Honda last season and bore the brunt of issues, going through 16 engines before the season's end and taking plenty of grid drops as a result.
Red Bull are making all the right noises at the start of a new partnership and patience will be the mitigating factor. Having a character like Verstappen in the mix might be harder to manage.
As with all racing drivers, having the platform to perform with the car will be crucial. Verstappen's driving style means he covets stability in corners, especially with the high-speed entry he's reliant upon.
The relationship with Honda has also begun to develop in a different way than with Renault, which hasn't gone unnoticed by the Red Bull hierarchy.
"Max did already a very positive step by being enthusiastic and concentrating with his testing," Helmet Marko told Sky Sports in Barcelona last month. "Before, testing was a little bit boring for him. He just saw it as a duty.
"But now he understands it is very, very important to have his input for the engineers to develop the car."
Verstappen's engagement with Honda's engineers is more of a working partnership than producer-consumer, a trait in which Honda have excelled in their history. Ayrton Senna, Jenson Button and, more recently, new Red Bull teammate Pierre Gasly understood the necessity of giving feedback constructively.
NEW YEAR, NEW MAX?
Maybe in this key part of the Honda signing comes the nucleus of a new Max Verstappen.
The title of wonderkid has hung heavy over him since his debut, as does his potential as a world champion. The challenges have come, but the experience hasn't been in place to deal with them.
Five seasons in, the knowledge is now there as an asset, as the man himself knows.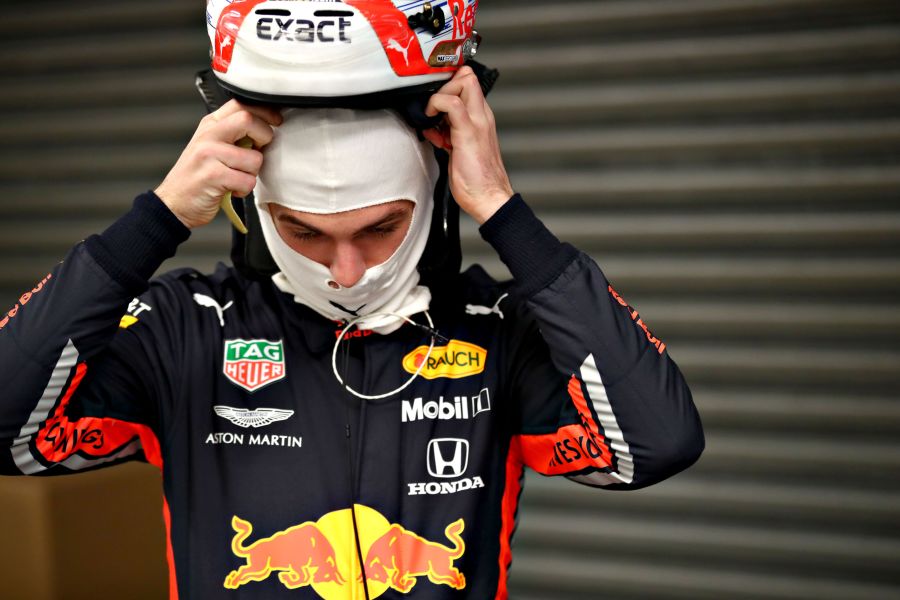 "As a driver I will always be the same guy," Verstappen told Reuters. "I always try to get the best result out of it, I'm not there to just sit second or sit third.
"I'm a winner and I want to win every single race and I will always go for it. If you are fighting for the championship sometimes second is enough.
"But I've never been in that position yet in Formula 1, so every opportunity I get to win a race I will always go for it."
The next step of Verstappen's evolution must see him harness everything he has in abundance; talent, yes, but also the anger, frustration and passion. Imagine a fully focused Verstappen with a reliable, high-performing Honda unit in a Red Bull chassis. It's almost too good to be true.
This season is a true test of his maturity in and out of the cockpit, but one thing is for certain; the Dutchman will be truly engrossing viewing either way.