After an online leak and a presentation ceremony that nearly sent Sebastian Vettel to sleep, Ferrari broke cover on their 2019 Formula 1 challenger, the SF90, on Friday. A tweaked look for the Scuderia is revealed, with matte paint used for 2019, with a markedly different approach to front-wing design to Mercedes hinting at an interesting battle to come this year.
Ferrari were the last team to how their car after a week of unveilings, with the SF90 presented to the world in a glitzy event at the team's base in Maranello.
A raft of regulation changes introduced this year will hopefully improve the on-track spectacle, and F1's biggest teams have certainly taken different approaches to finding a solution.
It remains to be seen who has fared better, with the first pre-season test taking place in Barcelona just next week, before F1 goes racing gain in Australia in March.
Check out the studio images of the Ferrari SF90 below.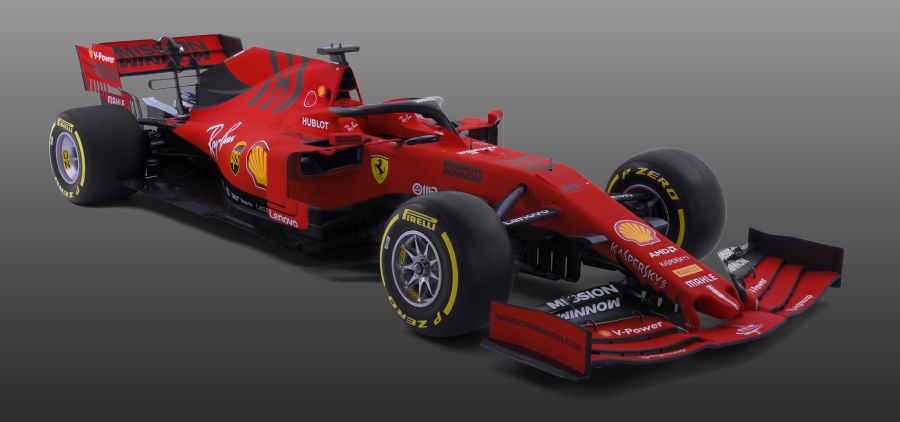 MORE: Ferrari SF90: Images of new F1 car leaked
VIDEO: Ferrari's car reveal was pure WWE... and we loved it