Lewis Hamilton is in a "different league" to any of his current rivals on the Formula 1 grid, but the Mercedes star does not stack up to the great Michael Schumacher, despite closing in on the German in many statistical measures.
That's the view of Eddie Irvine, who has caused much consternation and conversation with his views in an interview with BBC Sport.
The Northern Irishman, who teamed with Schumacher at Ferrari in the 1990s, branded Sebastian Vettel an "overrated, one-trick pony" in an extraordinary take on the Scuderia's current team leader.
Although Irvine's assessment of five-time world champion Hamilton was kinder, he is not convinced that the reigning champion is on the level of F1's greatest race-winner.
"I think Lewis is in a different league from all of them," Irvine told BBC Sport.
"He's not in Michael's league and I don't even think he is close. Although he's racking up lots of wins, he's got the best car, there are more races and the competition is debateable.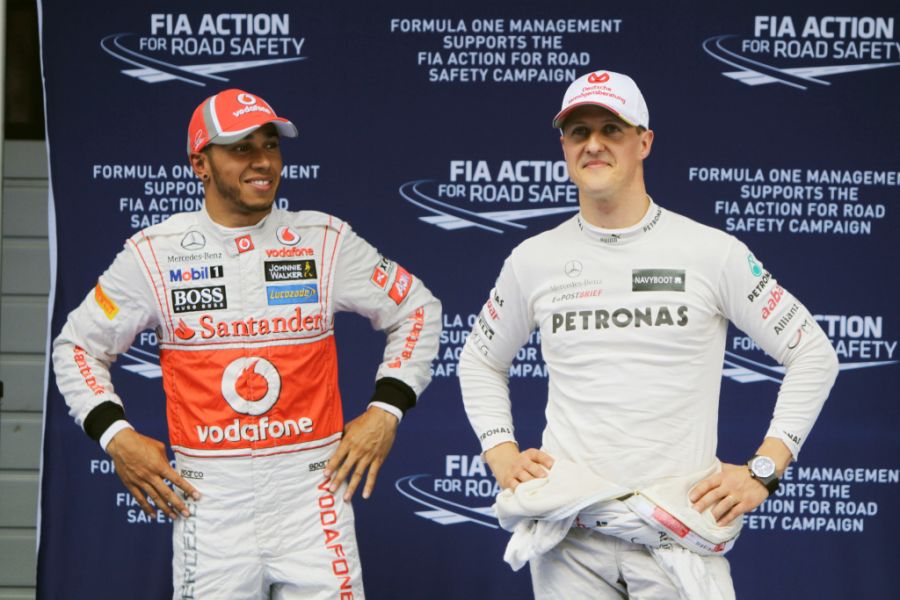 "Michael was on it every day, like Senna, but Lewis has his off days.
"If you look over the two years Lewis and [Jenson] Button were together, Button actually outscored him over two years.
"No-one ever did that to Michael, his level of performance was consistently higher.
"Lewis is an amazingly talented driver. When he first came to Formula 1 he was fantastic to watch and his overtaking was second to none.
"He's probably a better overtaker than Michael was, but for pace, and consistency over a whole weekend, over a whole year, I don't think anyone touches Michael, even Senna."
MORE: 'Overrated' Vettel slammed by ex-Ferrari driver
MORE: Irvine: Schumacher, not Senna, is the best ever