It's fair to say the 2019 Spanish Grand Prix was far from a classic, but that didn't stop it from generating a vigorous debate about the health of Formula 1 as a whole. Lewis Hamilton led Valtteri Bottas in Mercedes' fifth one-two finish of the season, with the Silver Arrows running roughshod over F1.
After the race, GPFans editor Matt Scott of the need for urgent change in F1, with Mercedes dominance going unchecked by any of their rivals as Ferrari flounder, Red Bull lack speed and the rest of the grid is an irrelevance in the fight at the front.
It was argued that the future of F1 is at stake amid shrinking audiences in key markets where pay-walls dominate, Liberty Media's insistence on taking races to new places at the expense of F1 heartlands and an increasingly poor product on the track.
The responses were varied and passionate, and we thank you for joining the conversation. Starting with those far from enamoured with what they saw in Spain, here's how you reacted...
James Bursley: "Get rid of your ridiculous penalties. Get rid of DRS. Bring back refuelling. Quit mandating things like maximum fuel usage, engine changes, gearbox changes, power unit changes. Let them race.
"For the first time since I started following F1 in 1970 I have lost interest in it to the point of not caring whether I watch the race or not. I no longer consider going to F1 races.....even though Austin and Montreal are great venues and easy to get to. Even Indy cars on an oval track is more exciting than F1. I still religiously follow MotoGP and find even the Moto3 races more interesting than F1."
Lou Columbus: "I've been following F1 since 1979, and have vigorously defended the sport from critics, but this year's technical changes have made no difference, and its sad to say, but this weekend's GP was absolutely BORING. As a passionate fan, F1 in sporting terms, is not healthy.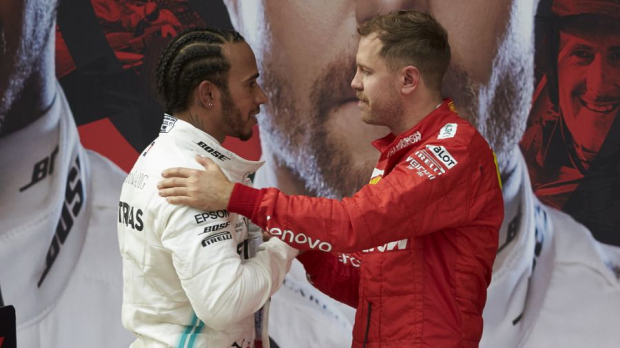 "In its current form, it's deterring new fans, new manufacturers and potentially new sponsors.
"There are too many self interest groups focused on short term concerns, and are neglecting the long term sustainability of this great sport. Please Fix F1."
Damien Barzasi: "Bring back fuel stops please and better sounding engines! Not only that I hate this saving the tires/fuel etc they should be there to be driving the wheels off every car, after all it is meant to be the pinnacle of racing. Even the Schumacher era people still had to drive there cars constantly to the limits this new style of saving this,saving that is ruining the sport."
Mihai Alex: "F1 has gotten way too much "endurance-like" aspects going on. Preserving the fuel, preserving the tyres....i mean, when you're preserving any thing you're no longer racing, you just see how it goes for a couple laps, and then hope you come out from the pits in front of your direct opponent.
"F1 is slowly dying, I just hope the idiots in charge realise before it's too late. I still have a sliver of hope, remember, they reverted from turbo engines to N/A ones back in the day, so maybe one day we will have gotten rid of these trash vacuum cleaner engines for proper F1 engines."
David Kilponen: "It's sad to admit but it's true. F1 is stale as fuck now with nearly all races won on the first corner of the first lap this year so far. The midfield battle is interesting though I guess. MotoGP is where it's at atm in terms of a racing spectacle. Moto 3-2-GP constantly delivering action from start to finish. I hope F1 makes a comeback next year when all the new regulations come into effect."
The reaction wasn't all doom and gloom, it has to be said.
There were those happy with the action at the Circuit de Catalunya, and with the wider offering from F1 so far in 2019.