Toto Wolff: 'Halo is lelijkste dat ooit op de auto is gekomen'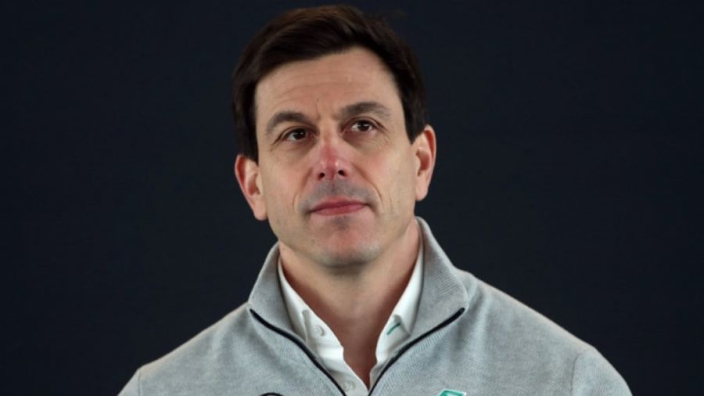 De Halo, die in 2018 standaard op de Formule 1-auto's komt te zitten, maakt de tongen los in de paddock. Hoewel een aantal coureurs en teambazen het een goede zaak vindt dat de veiligheid ermee verbeterd wordt, is het volgens de meesten niet echt een smaakvol onderdeel. Mercedes-teambaas Toto Wolff gaf al eerder aan dat hij het ding niks vindt, maar wijdt er nu nog wat krachtigere taal aan.
Toto Wolff steekt niet onder stoelen of banken wat hij van de Halo vindt: "Dit is het lelijkste ding dat helaas ooit op de auto is gekomen," zo zegt hij tegen ORF. Hoewel Wolff er dus absoluut niet van gecharmeerd is, hoeft het onderdeel wat hem betreft niet in de kiem gesmoord te worden: "Ik zou graag een streep door de Halo zetten, maar je moet wel wat doen voor de veiligheid van de chauffeurs, dus als hij er eenmaal op zit, kun je niet meer zonder."
Wolff vindt het een goede zaak dat het de veiligheid verbetert, maar vraagt zich af of de Halo wel de optimale manier is: "Ik wilde dat het er iets geavanceerder uitzag. Misschien kunnen we iets ontwikkelen voor 2019 of 2020, dat de bestuurder zou beschermen en veiligheid zou bieden, maar er ook wat beter uitziet." Er werd ook al een aantal keer getest met een 'Shield', een soort half cockpitraam van een straaljager, maar dat zou het zicht van de coureurs te veel vervormen.