Valtteri Bottas believes that it was the opening moments of the Chinese Grand Prix which ultimately saw him lose out on the victory in the race to team-mate Lewis Hamilton, blaming wheelspin on the start/finish line which cost him vital moments.
The Finn was fastest in qualifying on Saturday and subsequently took pole position, but surrendered it almost immediately to Hamilton, who ruthlessly took advantage of a sticky start from his team-mate to take P1.
The rest of the race was fairly routine for the five-time world champion, and Bottas admits it was tough to recover from that poor start.
"I think I lost it at the start, honestly. Otherwise, the feeling was okay. In the dirty air I couldn't follow," he told Sky Sports after the GP.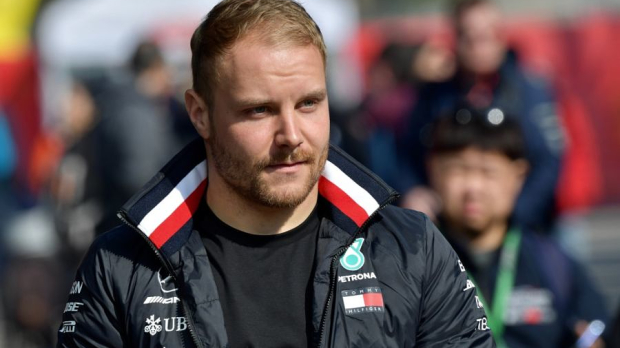 "Shame about the start. I got some wheelspin when I went over the white line, the start/finish line after my box. So, I lost in there."
Bottas refused to be too downhearted by the result, however, and insists that he will be "back" in the running in the next race.
"It's small details, but it's early days in the season," he continued.
"Things are looking good, but I'm really, really proud for the team. We've done a pretty perfect weekend so far so that's good.
"It's not a nice feeling, so. I'm coming back."
After the result in Shanghai, Hamilton overtook Bottas as leader of the driver's championship.