Mercedes team principal Toto Wolff says the Silver Arrows and Lewis Hamilton would not have ended 2018 with a fifth-consecutive drivers' and constructors' title double without Valtteri Bottas, despite the Finn failing to win a race across the entire campaign.
Bottas became just the third driver in the 21st Century to go winless in a season driving a championship-winning car and admitted that his year had "turned to shit" after a season-ending Abu Dhabi GP that similarly turned sour after a promising start.
The season's positive start came for Bottas in the shape of Chinese and Azerbaijan Grands Prix that might have gone his way with better fortune – an untimely safety car and luckless puncture respectively costing him – but he struggled to recover and was asked to move aside from a winning position in Russia to aid Hamilton's title fight with Sebastian Vettel.
Esteban Ocon lurking in the team as a reserve driver will put added pressure on Bottas' 2019 campaign, but Wolff says 2018 is not necessarily seen as a negative.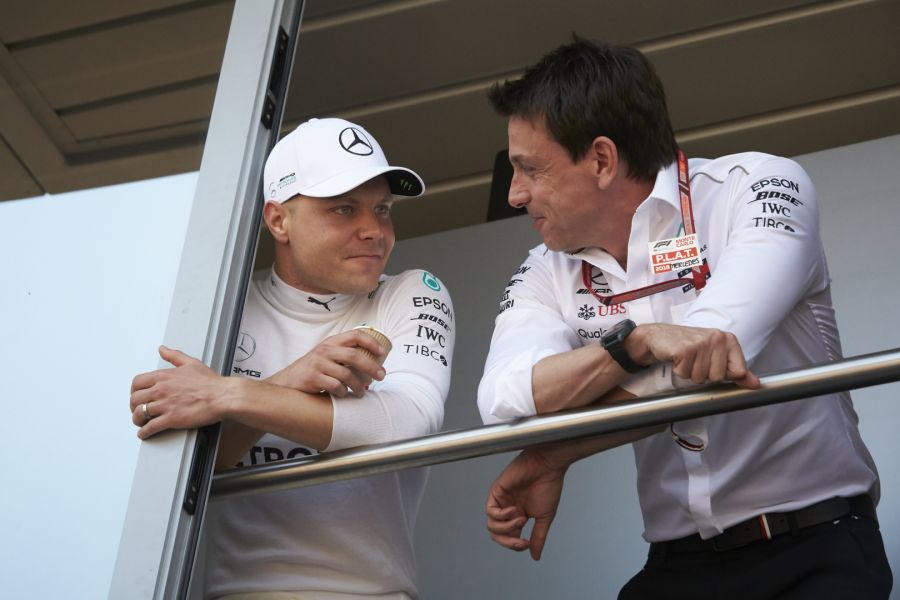 "We wouldn't have won the drivers' championship and the constructors' championship without Valtteri," he said.
"Valtteri, even with his bad luck, did never allow the spirit and the mindset to drop within the organisation. He was always capable to maintain the high spirits.
"You see drivers when they lose the ability to win the championship the whole thing goes really down the drain. It becomes negative, it becomes dysfunctional. Valtteri until the very end kept us in a positive place."
MORE: Bottas wingman role had 'negative impact' - Wolff
MORE: Verstappen: Bottas 'not there' in Hamilton battle