Sebastian Vettel has revealed the name of his 2019 Ferrari challenger, having chosen to call his SF90 Lina. The German has given all of his cars a female name since debuting in Formula 1 a tradition that has followed him from Red Bull to Ferrari.
Vettel will hope that Lina can follow in the footsteps of Luscious Liz, Kinky Kylie, Abbey and Hungry Heidi – his previous title-winning rides from his Red Bull career.
Ferrari look to be the team to beat after an impressive pre-season testing programme, which left rivals Mercedes predicting the red cars are half a second quicker.
Ferrari's 2018 car was often a match for the Silver Arrow, but it seems the new version is even better.
"She has got a name – Lina," Vettel said at F1's official launch event in Melbourne.
"She is quite lean. I'm ready to go. There is quite a lot of people here which is nice to see.
"It is always a kind of a similar build-up. There is testing week where you get back in the rhythm then you come here and are ready to race.
"I am looking forward to getting on track."
Vettel has a new team-mate for 2019 in Charles Leclerc and a new boss, with Mattia Binotto having replaced Maurizio Arrivabene.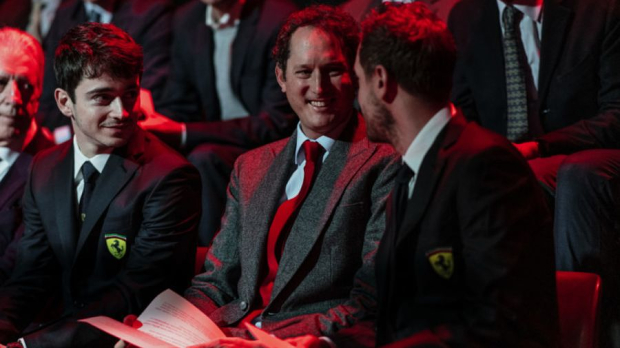 "It's a big change, but Mattia has been with the team longer than most, more than 25 years, so he is not a new face," Vettel added.
"People know him and learn to trust him. For sure it's a new challenge but we're trying to turn the page, fix our weaknesses and do better this year.
"So far the spirit is right, the team is on track and the car feels good, so let's see how we start here."