Mercedes team principal Toto Wolff teased the prospect of Mick Schumacher driving in Formula 1 for the Silver Arrows, following in the footsteps of his iconic father Michael Schumacher. The teenager will graduate to Formula 2 next year on the back of a European F3 title triumph.
Schumacher Jr won in F3 and will race in F2 for Prema – traditionally associated with Ferrari, who have also left the door open for the 19-year-old, who is not tied to any F1 giants in a junior driver capacity.
However, having been powered to his F3 title by a Mercedes engine, and Michael Schumacher's role in the team's return to F1 in 2010, Wolff will keep a close eye on a young man who he is sure has some kind of future in F1.
"He's won the Formula 3 championship this year with Mercedes engines, which is great, but he's not part of the Mercedes-Benz junior programme," said Wolff.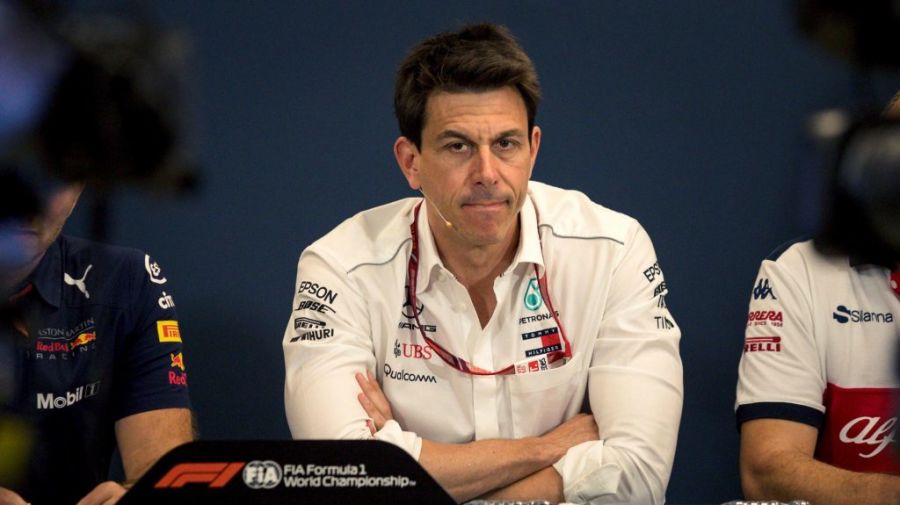 "The most important [thing] is to give him time. He has this incredible legacy of having a father who was the most successful racing driver of all-time.
"He's won F3, ticked the box, now he's going into F2, which should be very difficult again against many experienced drivers.
"I have no doubt he has the potential to be a successful driver in Formula 1. Maybe one day with us, maybe not."
Although Esteban Ocon's failure to make it to the grid in 2019 and Pascal Wehrlein opting to leave this year, Mercedes' young driver programme has been called into question – including by Wolff himself – but the Silver Arrows chief says it remains as important as ever.
"Michael Schumacher started as a Mercedes young driver in sportscars and became the best of all-time," said Wolff.
"In the same way, today, we're looking at very young drivers like we did in the past, with Pascal Werhlein, Esteban Ocon and George Russell and we hope to see these kids graduate successfully into Formula 1 and make their own career, and hopefully one day stay in a Mercedes.
"I personally think about the enjoyment about them coming together and coaching them and mentoring them with our group.
"I think it's very important for Mercedes to play a role in the young driver programme."
MORE: Hamilton reveals key to Mercedes' 2018 dominance
MORE: Schumacher excited for F1 exposure in 2019