Nico Hulkenberg admits he may have to "find another gear" in order to get the better of Daniel Ricciardo at Renault next year, but the German is looking forward to teaming up with the departing Red Bull star in 2019.
Hulkenberg finished 2018 as Formula 1's top performer in its 'B Class' championship, coming seventh in the drivers' championship with 69 points – 16 clear of teammate Carlos Sainz.
Ricciardo stunned F1 in the mid-season break by announcing a move from Red Bull, where he has won seven grands prix over five seasons in the team.
The Australian has backed Renault to make it back to the fight for honours in the 2020 season and Hulkenberg has suggested that Ricciardo's arrival will force him to up his game.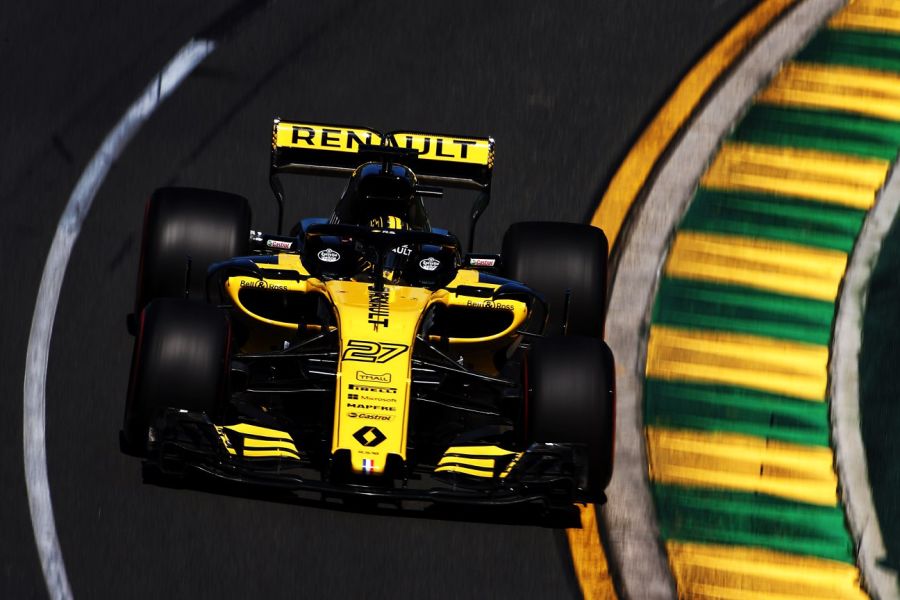 "Bring it on - we all cook with water, I'm not scared of anyone," said Hulkenberg.
"Probably it will be very challenging and I might have to find another gear, but let's see what happens."
Although he impressed against Sainz in 2018, Hulkenberg says he will not be judged on his performance relative to Ricciardo as the whole team's progression is more significant.
"I guess it's always important - people, outsiders, look at that [team-mate comparison] more," he said.
"People inside the team, they know more obviously about what's really going on. It's good, I'm happy - it's much more important that the team and the car progression happens.
"I wouldn't say I expected more [of Sainz] - he's a great driver, very competitive, very quick.
"He's been very helpful and good for Renault and for our development as well - he also contributed a lot.
"And I think we've been working really strongly and well together for the team."
MORE: Renault needs Ricciardo's 'laughter and positive attitude'
MORE: Ricciardo on Ferrari talks: Leclerc was already picked