Former Ferrari president Luca di Montezemolo believes that Lewis Hamilton performed his best season since his debut in the 2018 Formula 1 campaign, and reckons that he would have won the championship even if he was driving for the Prancing Horse rather than Mercedes.
Hamilton was embroiled in a fierce battle with Sebastian Vettel this season, particularly in the first half of the campaign, but after the summer break Ferrari suffered from a downturn in form which allowed the Brit, and Mercedes, to go on and claim their respective titles.
Montezemolo is eager not to lay the blame for Ferrari's failures on Vettel, but thinks the team would have won had they had Hamilton in their ranks.
"This year Hamilton made the difference in his best season since his debut," the Italian said.
"He has had moments of weakness and crisis, but this year with Ferrari he would have won. I say that not to belittle Vettel, who has every opportunity to rebuild with a competitive car."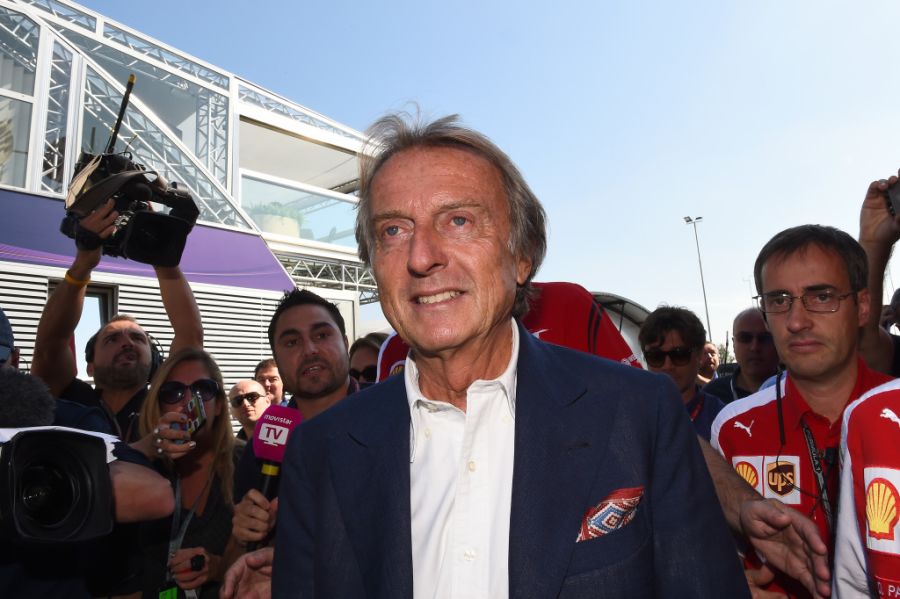 Montezemolo still considers Vettel to be one of the best drivers on the grid, but insists that Ferrari need to do more to support the German, even if he did make high-profile mistakes.
"Ferrari did a good car this year, which in some situations was even better than Mercedes. But the final part was missing," he continued.
"Vettel made some decisive mistakes, but for the world championship you have to do everything to keep him up. He is a driver of the highest order and always close to the team.
"In frustration he must be supported, even more so with the arrival of a very strong boy (Charles Leclerc) with a great future.
"[Michael] Schumacher also made mistakes in the first days, but it is always important to speak clearly in the locker room and support the team in public."
Vettel finished second in the drivers' championship for 2018, and after the departure of Kimi Raikkonen from Ferrari, he will be joined by Leclerc for 2019.
MORE: Silverstone won't be held to ransom by Liberty Media
MORE: Nicolas Hamilton: Lewis and I not born with 'silver spoon' in our mouths