Former Formula 1 driver and Grand Prix winner David Coulthard believes that Daniel Ricciardo is talented enough to cause some race surprises with Renault next season, and believes the Australian is in the same "bracket" as the likes of Lewis Hamilton and soon to be former Red Bull teammate Max Verstappen.
Ricciardo has had a dismal 2018 campaign, suffering eight DNF results including one in Mexico after he had gained pole position the previous day.
In subsequent interviews, he has complained of a run of bad luck, particularly after it was announced he would be leaving Red Bull for a switch to Renault in 2019.
Coulthard compared the drivers within F1 to actors playing parts in a movie, and, in his opinion, Ricciardo is just as important as the other top stars.
"If you're producing a movie, the key to success is picking the right actor for the right part," the Scot told Formule1.nl.
"Here, you have Lewis Hamilton as the superstar, Max with his attacking driving style and Sebastian Vettel with his German winning mentality. Ricciardo belongs in that bracket.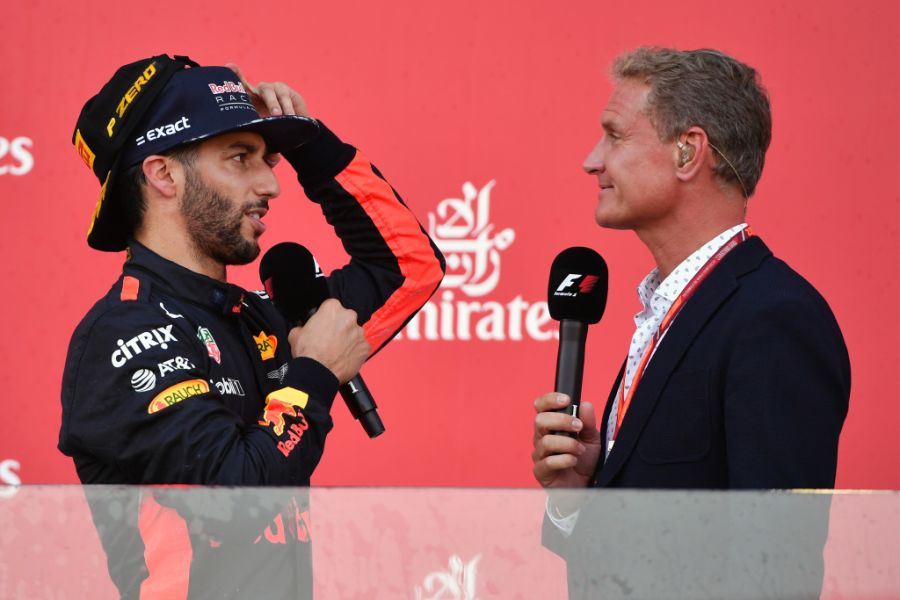 "The fact that in years past someone like Fernando Alonso hasn't been able to be the protagonist in a non-competitive car is bad for the sport, but it'll be better for Daniel at Renault."
As Renault have not been competing for championships in recent years, some critics have called Ricciardo's move a step down in his career, but Coulthard is wary of ruling out the French manufacturer from making an impact next year.
"It's a works team and they really invest," the 13-time race-winner continued.
"The fact that they've signed Daniel proves that. That was no bargain and it's a sign of what Renault's intentions are.
"People write them off but something could happen."
MORE: Floersch crash prompts FIA investigation
MORE: Williams to announce 2019 driver at Abu Dhabi GP'