Formula 1 chief Ross Brawn believes that Max Verstappen needs to learn to control his emotions in a more professional manner following the Dutchman's altercation with Esteban Ocon after the Brazilian Grand Prix on Sunday, saying his actions were "understandable but not justifiable".
With Verstappen poised to go on and win the GP at Interlagos from his P1 position, his assault on the race was halted by Ocon, who attempted to unlap himself after the Red Bull driver had passed.
Verstappen subsequently confronted Ocon after the race by pushing and verbally attacking the Frenchman, and Brawn believes the reaction from Max cannot be justified, criticising him for being too emotional.
"Max vented his anger in parc ferme, making physical contact with Ocon," said Brawn.
"It was not an edifying sight and though understandable it was of course not justifiable.
"The incident with Ocon was a cruel moment, but in the aftermath Max showed he has made enormous progress in his career is still not able to manage his emotions in these situations, an essential next step.
"Having said that, one mustn't forget he is still very young and while his conduct wasn't justifiable we can all understand the frustration he felt after the incident and again at the end of the race, the outcome of which should not cancel out what was an amazing performance from the Dutchman. After all, it's not every day you drive past two Ferraris and two Mercedes.
"I'm sure Max will learn from what happened and that everything that happened, including the penalty he was given, will contribute to his development as a driver and mainly as a man."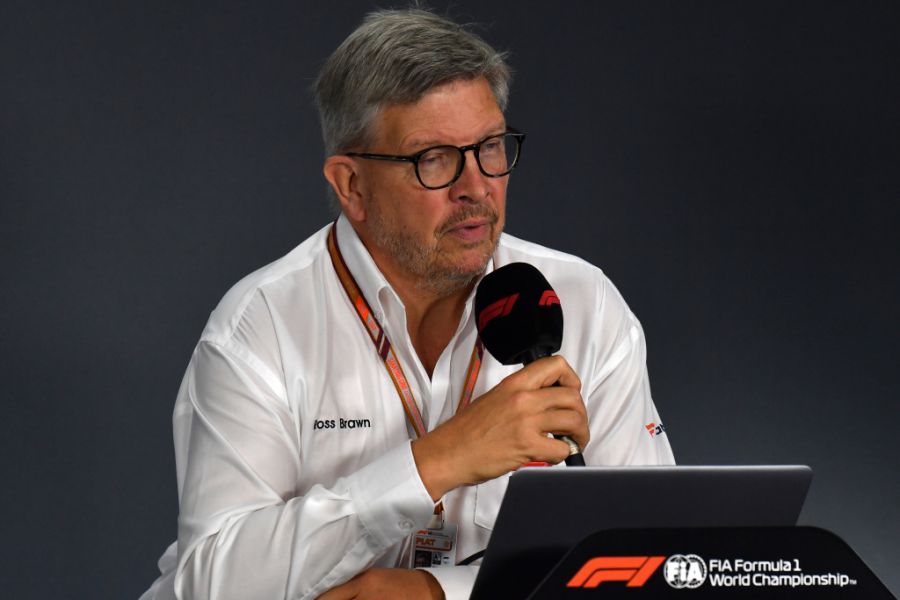 Brawn has sympathy for Ocon and thinks that the Force India driver was within his rights to try and unlap himself, but questioned the motive behind it, asking whether it was because he and Verstappen were old rivals in Formula 3.
"And so we come to the other main protagonist of the key moment of the Brazilian Grand Prix, Esteban Ocon," the F1 chief continued.
"While the Frenchman was entirely justified in wanting to unlap himself, given that he was clearly quicker at that moment, it has to be said there was no reason for him to take on Verstappen as though he was fighting for his first win in Formula One.
"I believe it was more the case that he was caught up in the moment and didn't think it through, maybe fighting to the death with the race leader might not have been the best plan, even when that driver is one with whom you had some spirited fights in the lower formulae.
"Overall, Sunday was a lesson for both Verstappen and Ocon, one they won't forget in a hurry. It's just another part of their learning curve."
MORE: Ocon 'lucky' with Verstappen - Horner
MORE: VIDEO: Verstappen and Ocon shake hands