Max Verstappen believes Red Bull team-mate Daniel Ricciardo is becoming something of a laughing stock in Formula 1 ahead of his 2019 switch to Renault. Ricciardo's final campaign with Red Bull has been pockmarked with reliability issues, with a seventh DNF of 2018 arriving at the United States Grand Prix.
An Energy Store failure saw Ricciardo grind to a halt at the Circuit of the Americas – a similar incident that ended his Bahrain grand Prix earlier in the season.
Ricciardo even battled a loss of power when he won the Mexican GP and Red Bull boss said he should be asking questions of his future employers as the "ironic" failures keep affecting him.
With Red Bull switching to Honda in 2019 and making no secret of their excitement about the partnership, Verstappen says Ricciardo's predicament may be the source of much mirth.
"I think there are secretly jokes about Daniel going to Renault," Verstappen said on Ziggo Sport's Peptalk.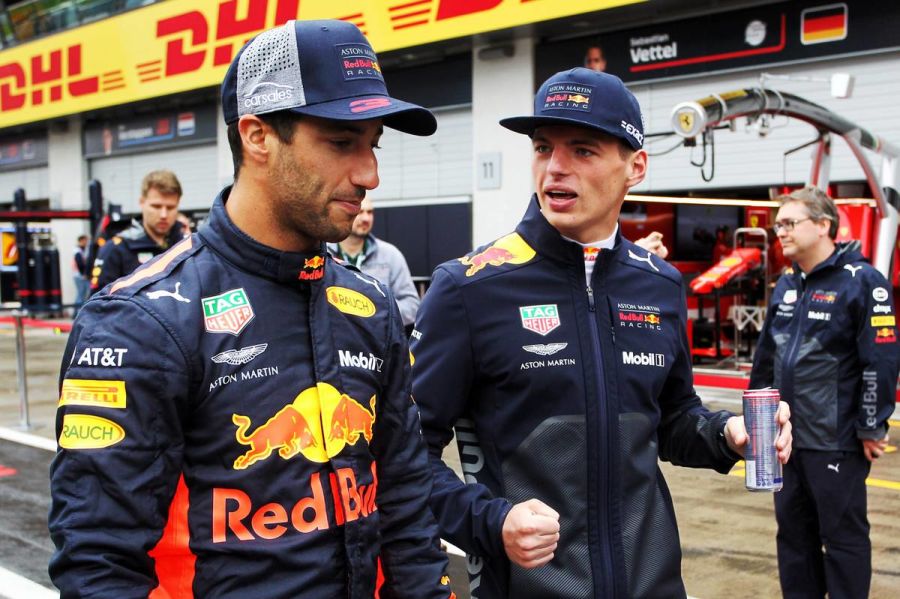 "He smashed a hole in the wall between our rooms, but I know how he feels now.
"I also experienced it last year and it just feels incredibly shitty."
Reacting to the US GP, Red bull advisor Dr Helmut Marko painted a sad picture for the Australian.
"Poor him, he will have to live with these problems for another two years," Marko said.
"Next year with the Honda engine I think we can fight for the world championship, the project is really very good and I'm absolutely serious."
MORE: 'Verstappen has same reputation as Senna'
MORE: 'Ironic' that Renault are failing Ricciardo - Horner