McLaren CEO Zak Brown says Formula 1 teams should be allowed to enter cars with one-off liveries throughout campaigns. Under current regulations, F1 teams must compete with a set livery throughout a season, although the prospect of special colour schemes could open up greater commercial opportunities.
Liveries among F1's current teams have been fairly static in recent years – Force India's switch from silver to pink turned heads, while McLaren have introduced 'papaya' orange to their cars in 2018.
Red Bull have released shots of new chassis at the beginning of seasons with special liveries, often incorporating camouflage designs as they did for this year's RB14.
David Coulthard's final F1 race in 2008 saw his Red Bull given an all-white scheme, and Brown sees no reason why teams shouldn't be allowed to follow suit more regularly.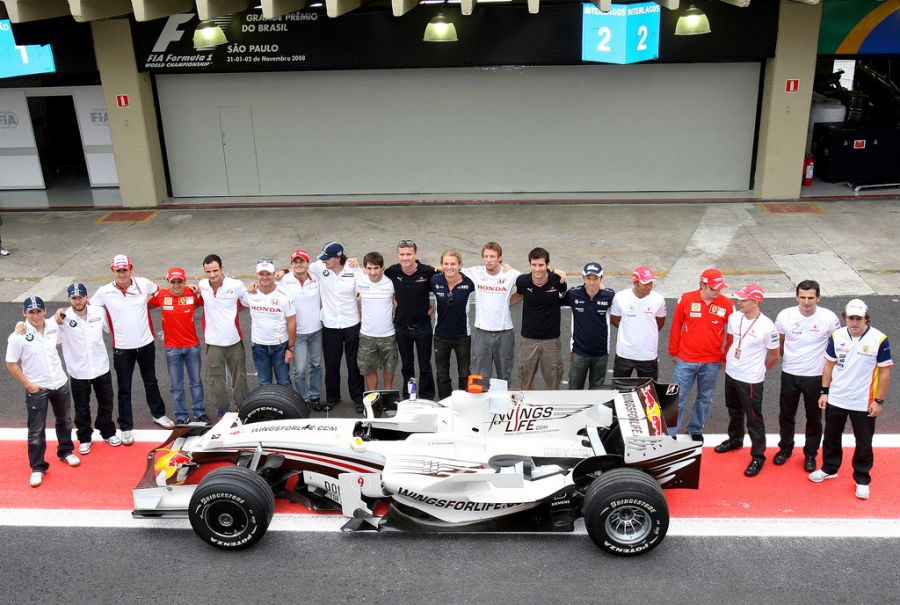 "I think what you could see and what I would be supportive of, and it's not currently allowed, is – and IndyCar does this, as does NASCAR – is changing paint schemes throughout the year," he said at the Motorsport Leaders Business Forum.
"I still think I'd like to see it as two cars, but if you were going to Monaco and you have a big programme going with one your partners, and for that weekend you wanted to turn it in to a Dell Technologies car or whatever the case may be, but both would be the same [you could do that].
"So the fans still knew that's McLaren, that's Ferrari, whoever the team may be. I think that might be a new innovation with partnerships in Formula 1 that's not quite to the extreme of seeing different cars in totally different liveries, because I think those fans are more focused on the driver.
"I think [it doesn't happen in] Formula 1 because each team is so recognisable by its livery.
"I think if you had 20 different liveries out there it might start to get confusing as to who is who, whereas in NASCAR the fans tend to be more driver-centric, so they'll recognise Jimmie Johnson in the Lowes car, whereas they recognise Fernando Alonso in a McLaren. So I think the sport is different."
MORE: 'Vandoorne to sign Formula E deal'
MORE: How 'hidden agendas' of F1 academies exiled Ocon