Renault team principal says the proposed Formula 1 budget cap should be "priority number one" for Liberty Media. F1's American owners want to introduce a reported $150million cap on spending per year s part of a raft of regulation changes planned for the 2021 season.
F1's major manufacturers, Renault included, comfortably outspend the proposed limit and Mercedes team boss Toto Wolff has said the suggested figure is "not achievable".
The suitability of the cost limit has been put into doubt by Force India going into administration this season, despite their budget coming in well below $150m.
With new engine regulations also likely to take up plenty of thoughts ahead of 2021, Abiteboul says Liberty must prioritise, or nothing will change.
"Our priority will be an issue that's commercial," he told Racefans.net. "Because that's what's driving the strategic. The financial distribution.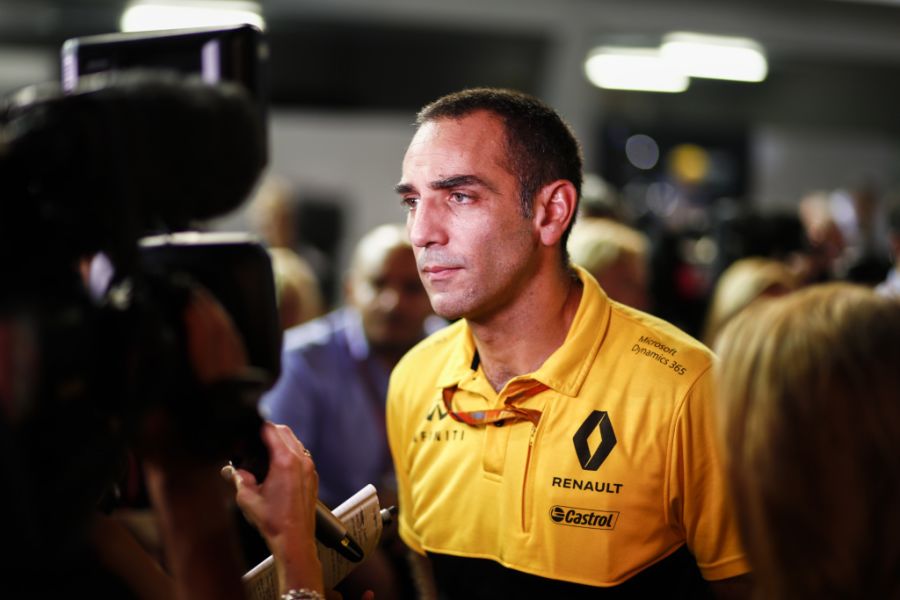 "The cap is really important, because with the cap, if we have to be at 150, we are already above 150. It's a problem, it's a small problem for us, [but] it's a huge problem for [Red Bull], for Ferrari.
"It's a huge problem.
"We need clarity with that immediately. Otherwise what is going to happen is that all those teams, including us, will say 'It's too late'.
"Then the budget cap will not happen. So I think priority number one is the budget cap and money distribution."
MORE: Teams brace for over 1,200 job losses in order to comply with budget cap