Lewis Hamilton delivered one of his very best qualifying performances to scorch the lap record at the Marina Bay Circuit with a mind-blowing pole time of one minute 36.015 seconds. Sebastian Vettel will start third in a race he desperately needs to win to tilt title momentum back his way.
Max Verstappen will join Hamilton on the front row of the grid, the Red Bull three tenths down on Hamilton's mesmeric opening Q3 lap.
Vettel has entered several recent races as favourite, as he did here, but he was no match for Hamilton and finished six tenths down on Hamilton.
Hamilton's race engineer Pete Bonington branded the lap "epic" and the driver himself said it had felt "magic" from the cockpit.
The Ferrari man crashed into Verstappen and Kimi Raikkonen on the opening lap in Marina Bay last year, but he cannot take it easy on race day with Hamilton now best-placed to extend his 30-point lead in the drivers' standings.
Valtteri Bottas, Kimi Raikkonen and Daniel Ricciardo all qualified behind their team-mates for the top three teams, but were within a second of Hamilton's time in a thrilling three-way shootout.
Sergio Perez took best of the rest honours for Force India, with Romain Grosjean, Esteban Ocon and Nico Hulkenberg rounding out the top 10.

QUALIFYING RESULTS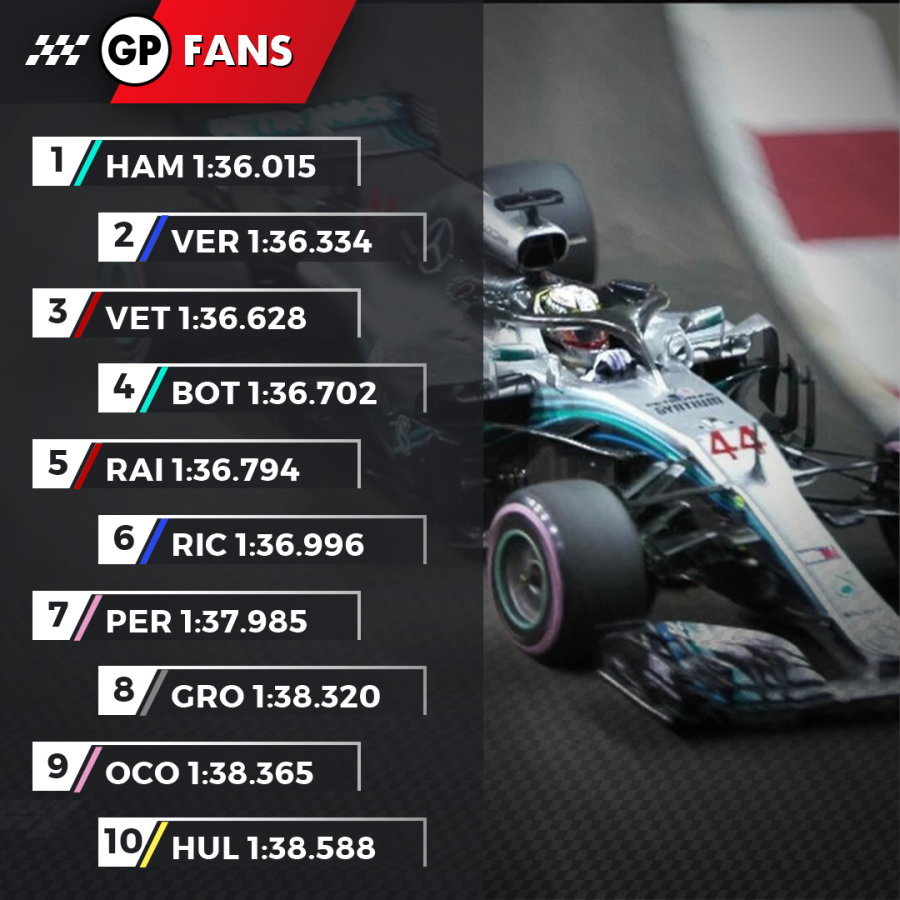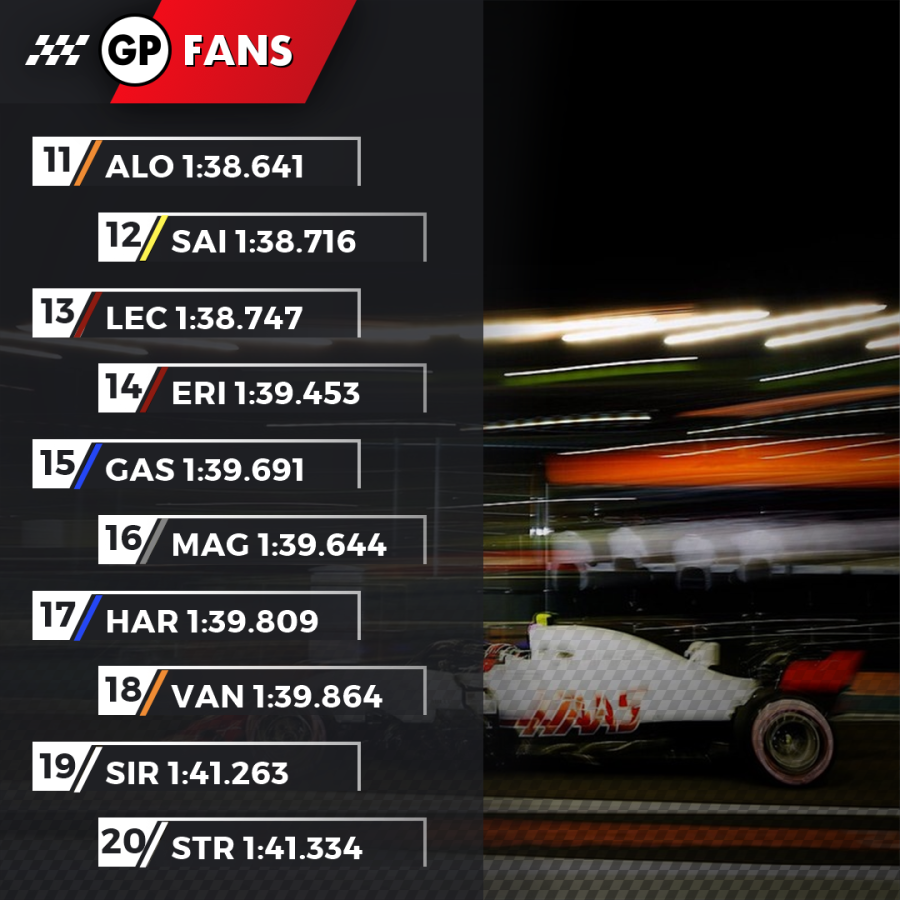 Q2
Ferrari tried to get through on ultrasofts, but were forced onto the stickier hypersofts. Fernando Alonso was happy to take free tyre choice in P11, with Carlos Sainz, Charles Leclerc, Marcus Ericsson and Pierre Gasly falling out.
Q1
Kevin Magnussen was a surprise elimination, sat in the pits as times tumbled. Hamilton was P14 for the session, avoiding an embarrassing exit by just 0.3 seconds. Joining Magnussen were Brendon Hartley, Stoffel Vandoorne and the downforce-starved Williams pair Sergey Sirotkin and Lance Stroll.