Kubica rondt tweedaagse test voor Williams af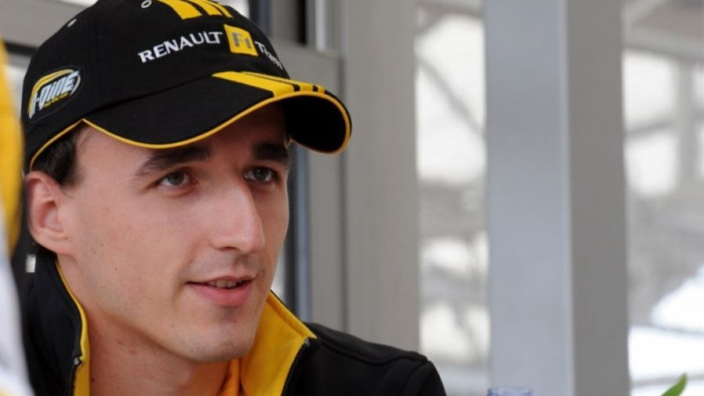 Robert Kubica werd deze week getest door Williams in een Formule 1-bolide uit 2014. De Pool reed vorige week op Silverstone en testte vandaag op de Hungagoring. Uit de testen moet blijken of Kubica geschikt is om terug te keren op het hoogste niveau van de racesport.
Naast het testen in de Formule 1-auto ondergaat Kubica ook een test in een ouffit-simulator. Aan de hand daarvan wordt gekeken of Kubica fit genoeg is om terug te keren in de Formule 1. Williams wilde vandaag geen details prijsgeven van de test. Het enige wat de Britse renstal kwijt wilde was dat de Poolse coureur 'opnieuw een productieve dag heeft afgerond'.
Ook over het gevolg van het traject waarin Kubica inzit doet Williams geen uitspraken. Een andere coureur die kans maakt op een stoeltje bij Williams volgend jaar is Paul di Resta. Op dit moment is Di Resta reserve-coureur bij Williams. Hij zal morgen een test ondergaan in de FW36.
Naast Di Resta en Kubica is ook Felipe Massa nog in de race voor nog een jaar bij Williams. De Braziliaan sprak zich vorige week expliciet uit over de situatie. Wanneer er niet voor hem wordt gekozen, maakt Williams de verkeerde keuze, stelde Massa.
De verwachting is dat Williams na de race in Abu Dhabi bekend maakt wie volgend jaar de tweede coureur wordt naast Lance Stroll. Pascal Wehrlein lijkt geen optie voor Williams, omdat het Britse team dan twee jonge coureurs in dienst heeft. Dat mag niet aangezien de alcoholische drank Martini één van de sponsoren is van Williams.