Robert Kubica says controlling a modern Formula 1 car is now much "easier" for him as he tries to secure a race seat in 2019. Kubica put in 103 laps on Wednesday at the test in Budapest, having taken to Williams' FW41 in Barcelona and Austria previously this year.
Kubica was the quickest man not to use hypersofts on Wednesday, putting in times quicker than Formula 2 prospects Lando Norris, Artem Markelov and Sean Galael.
Although much of the day was spent attempting to get Williams' 2019 car in better shape than this season's, he did undergo some running in current-spec setup.
A race seat with Williams in 2019 appears to be the Pole's best chance of returning to F1 full-time after his rally crash in 2011, and he is now fully confident that he is ready to step back up.
"Twelve months ago, I was here for the first time with Renault and after 12 months I can say everything is easier," Kubica said.
"One year ago, everything was new for me, especially with the new generation of Formula 1 and now everything is more familiar, easier and I'm more confident. So all good.
"We did have a bit of a mixed program with some data collection for next year and trying to understand how we can make the car work better for next year's car.
"But we did do a few runs with a current specification car as well. So the feeling was good."
Kubica turned heads on Wednesday when he emerged from the pits with his Williams covered in a myriad of colours of Flow-Viz paint.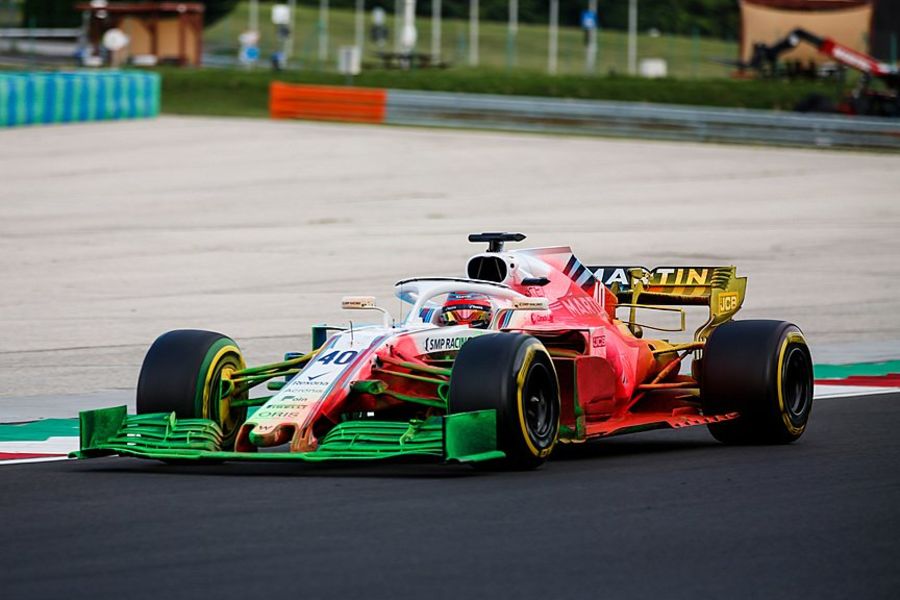 Aside from raising a chuckle in the F1 fraternity, the move helped Williams gather information on the 2019-spec front wing that they were running, although Kubica did not have much details immediately to hand.
Asked if the new aero package would be a good thing, he said: "It's too early to say.
"It was just more for the aero guys to get more information about it and what it does to the rest of the car and how the airflow is going to be distributed differently."