The 2018 season has not been kind to Max Verstappen so far. The Chinese Grand Prix saw the Red Bull star lose out on points for a third time in as many races this year. How differently would this season look if Verstappen had stayed out of trouble? We take a look...
AUSTRALIAN GRAND PRIX
What happened: Verstappen qualifies fourth, but loses that place to Kevin Magnussen at the start. In his haste to get by, he sustains floor damage, which robs him of aerodynamic performance and he spins at turn one, before finishing sixth as the Virtual Safety Car leaves him behind the McLaren of Fernando Alonso.
What if... Verstappen might have played a little cooler behind Magnussen, with both Haas cars retiring due to pit-stop problems. With longer to have a crack at Raikkonen, Verstappen would have had more chance of utilising the superior race pace that helped Ricciardo get close to the third-place Ferrari.
Actual: 6th (8 points)
Potential: 3rd (15 points)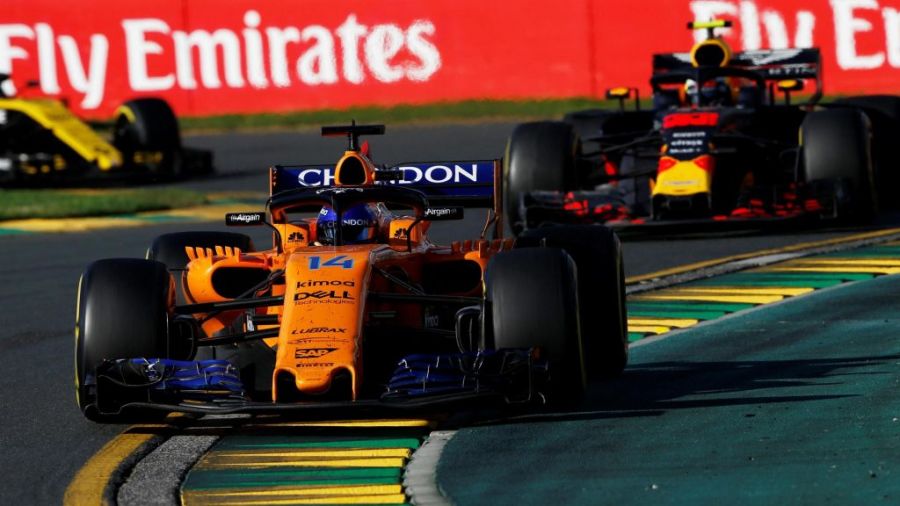 BAHRAIN GRAND PRIX
What happened: Verstappen crashed in qualifying, Red Bull's subsequent investigations absolved him of blame, but responded well, making up four places from 15th on the opening lap, but an attempt to go past the similarly displaced Mercedes of Lewis Hamilton led to contact, a punctured rear-left tyre and damage which caused his retirement after five laps.
What if... Hamilton went on to secure third place, which proves big points were available for Verstappen. If he'd given the world champion more room, Red Bull had suggested theirs was the superior long-run performance in practice and he would have at least taken to the podium. Perhaps Valtteri Bottas and Sebastian Vettel were too far up the road, but Hamilton only finished six seconds behind them...
Actual: DNF (0 points - 8 total) - 10th in standings.
Potential: 3rd (15 points - 30 points total) - joint-second in standings with Hamilton, 20 points behind Vettel.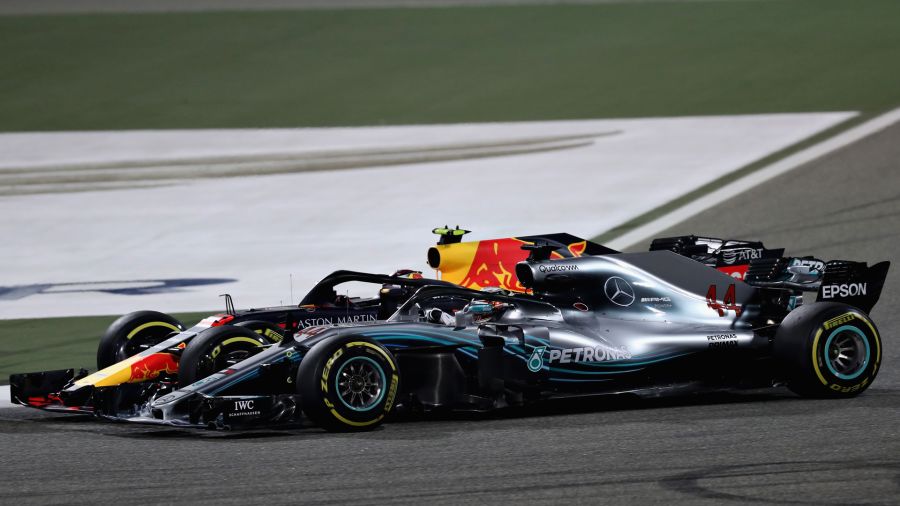 CHINESE GRAND PRIX
What happened: Red Bull pulled off a strategic masterstroke to put Verstappen and Ricciardo on soft tyres under the safety car. With fresher rubber to use, Ricciardo zoomed from fifth to first inside 10 laps, while Verstappen saw his hopes evaporate as failed overtakes on Hamilton and Vettel leave him with a fifth-place finish.
What if... Verstappen could have waited a few corners and pulled off an easier pass on Hamilton coming out of the long straight and the passes Ricciardo made on Vettel and Bottas were certainly not beyond Verstappen. Leading a Red Bull one-two, likely with Bottas and Vettel behind them, Verstappen would be the man now being touted as a potential 2018 champion.
Actual: 5th (10 points - 18 total) - eighth in standings.
Potential: 1st (25 points - 55 total) - second in standings, seven points behind Vettel.