'Project' Verstappen top dog at Red Bull?
'Project' Verstappen top dog at Red Bull?
Max Verstappen says that he is Helmut Marko's new "project" at Red Bull and has been earmarked as a title-winner to match Sebastian Vettel's achievements with the team. Verstappen's claim comes at a time where team-mate Daniel Ricciardo is considering his Red Bull future as his contract ends this year.
While Verstappen is contracted to Red Bull until 2020, Ricciardo is reportedly a target for bother Mercedes and Ferrari, with the Australian looking to land in a race-winning car from next year.
Vettel himself jumped ship to the Scuderia after following four title-winning years on the trot with a frustrating start to the hybrid era - frustrations that have persisted at Red Bull thanks to their Renault engines failing to match Mercedes or Ferrari's.
Verstappen certainly seems fully committed to the cause, though, outlining his special status with the team's motorsport adviser Marko.
"I am his new project," Verstappen told Germany's Auto Bild. "He wants to repeat the Vettel story and win world championships.
"I know that records are very important to Sebastian, and for me it would be nice, but records aren't something I really need in my life.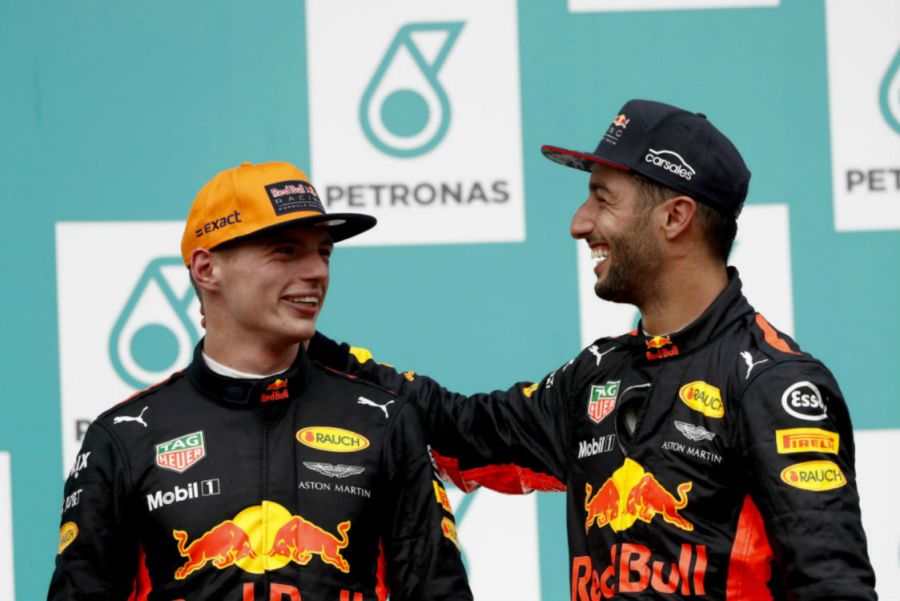 "As long as I am world champion one day, that's the most important thing to me."
Verstappen's thrilling, aggressive style has swiftly earned him fan-favourite status, while making him a marked man among his fellow drivers.
The 20-year-old says his attacking instincts would be curbed if he were in direct competition for the title this year, however.
"In a title fight, I would take fewer risks, because a second place can bring you closer to your goal than a failure. It's just a different mental approach," he says.
"Last year I wanted to win at any cost, because I had nothing to lose. But I believe I know exactly what I have to do to become world champion."