Racing Point to see 'substantial' change before Australian GP
Racing Point to see 'substantial' change before Australian GP
Racing Point technical director Andy Green says the financial boost the team received following Lawrence Stroll's buyout means all previous debts have now been cleared and the car will feature a "quite substantial" upgrade by the time the season-opening Australian Grand Prix arrives.
Following former owner Vijay Mallya's well documented legal troubles, the team – known previously as Force India – were unable to pay suppliers on time and were forced to enter administration shortly before last season's Belgian Grand Prix.
But Green says the team no longer has any outstanding debts, and that he's already seen "visible signs of change" since the team rebranded as Racing Point for 2019, following the Stroll-led takeover last summer.
"We've had a good change to the financials in the team," said Green. "It's cleared all the debts, which is a big help. From that point on, it's taking time for the money to turn itself into infrastructure and then car performance, these things to take time, but it's happening.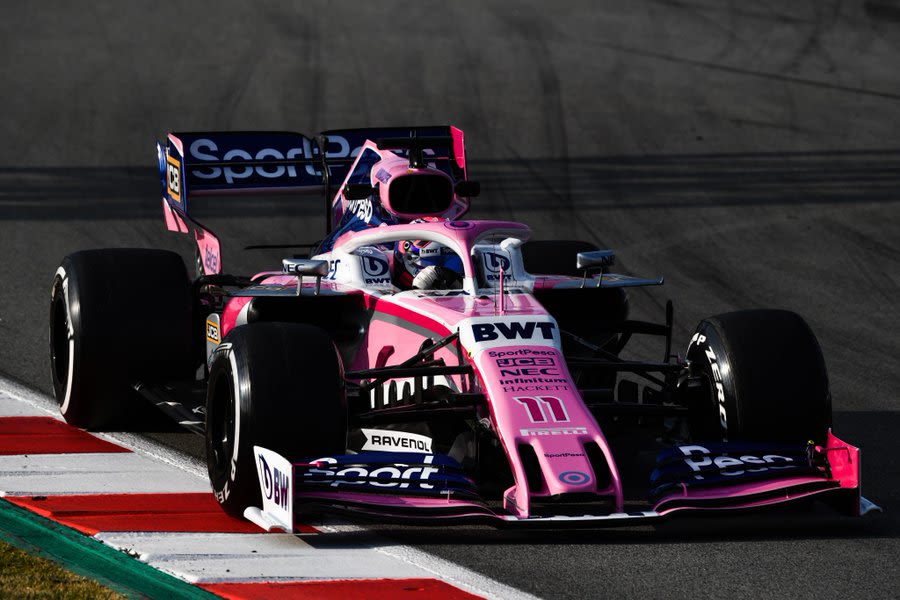 "It's happening at the pace we want it to. We're not going to expand too quickly, too fast, too soon. We're going to carry on with the same mindset that we've had for the past few years, and when we grow, we'll grow organically and get the right people who fit into the team.
"There are visible signs of change but the time it takes to start influencing the performance of the car, it's going to take some time."
Green, who has been with the team since 2011, says they are now also in a position to introduce car upgrades on a regular basis throughout the season and predicts that the package they are testing in Barcelona will change "substantially" before Melbourne.
He explained: "We're now in a position where we can bring parts to the car on a regular basis and because the development [curve] is so steep, we will, because we can't afford not to.
"[Upgrades will come] maybe not every race, but at very short intervals. We can do that now, we can start to develop more in the same way our competition has been developing forever.
Seriously tho ???? pic.twitter.com/tACV0pUtgP — SportPesa Racing Point F1 Team (@RacingPointF1) February 20, 2019
"The changes that we're going to make for Melbourne are quite substantial. It's a challenge to be tuning a car now for something that we're not going to get until Melbourne."
When asked about the challenges in preparing Racing Point's 2019 car, Green revealed that the team were forced to make some decisions assuming that they would begin the season in a much bleaker financial situation than they have.
"Some of the decisions we had to make on this car were made whilst the company was in dire straits and was going through administration," said Green.
"We didn't really know what was going to happen with the company and we had to make some quite big decisions on what we were going to do because there was a chance that the team weren't going to get the big cash injection and we were still going to have to try and get a car out with no money, so the chassis is still effectively last year's chassis.
"We had to make some decisions to ensure it gave us the best possible chance to get a car here today, assuming that the big cash injection wasn't going to happen but luckily it did."
MORE: Raikkonen, Kvyat set eye-popping pace as Williams finally get going
MORE: Williams tight-lipped on Lowe exit after FW42 delay