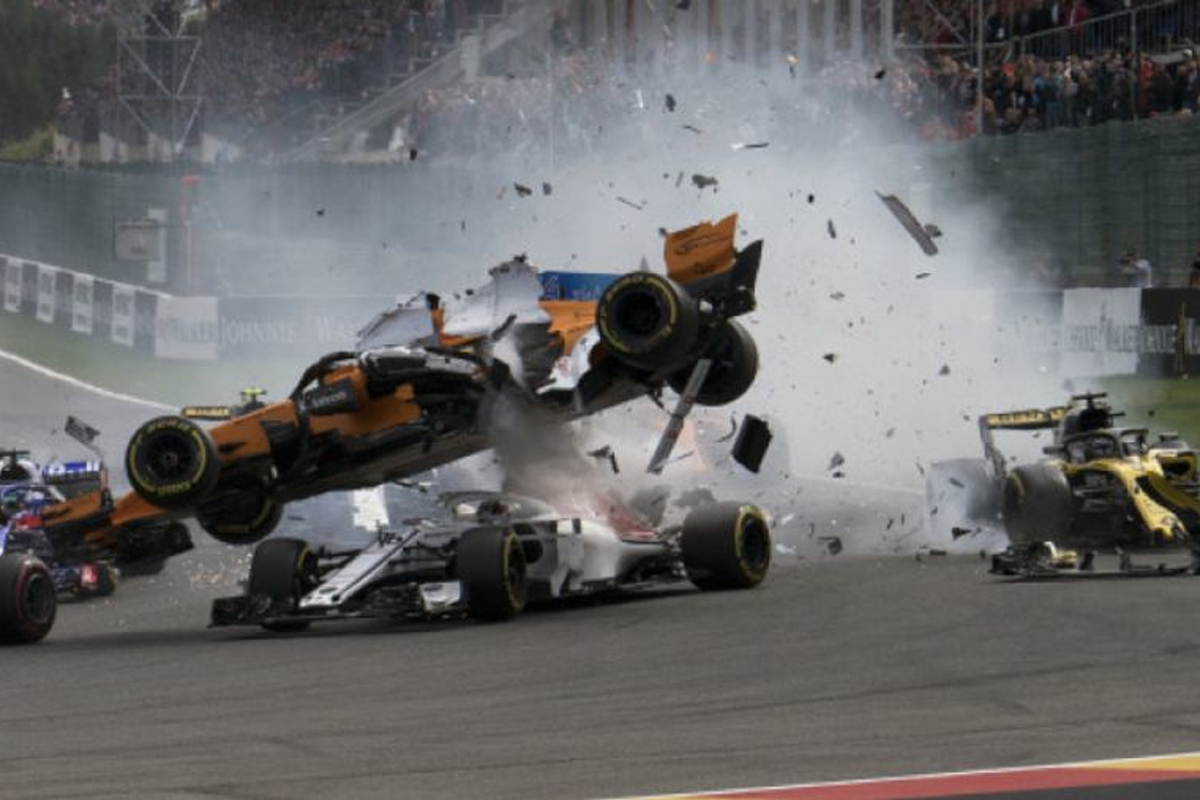 Halo saved Leclerc from potential injury in Belgium
Halo saved Leclerc from potential injury in Belgium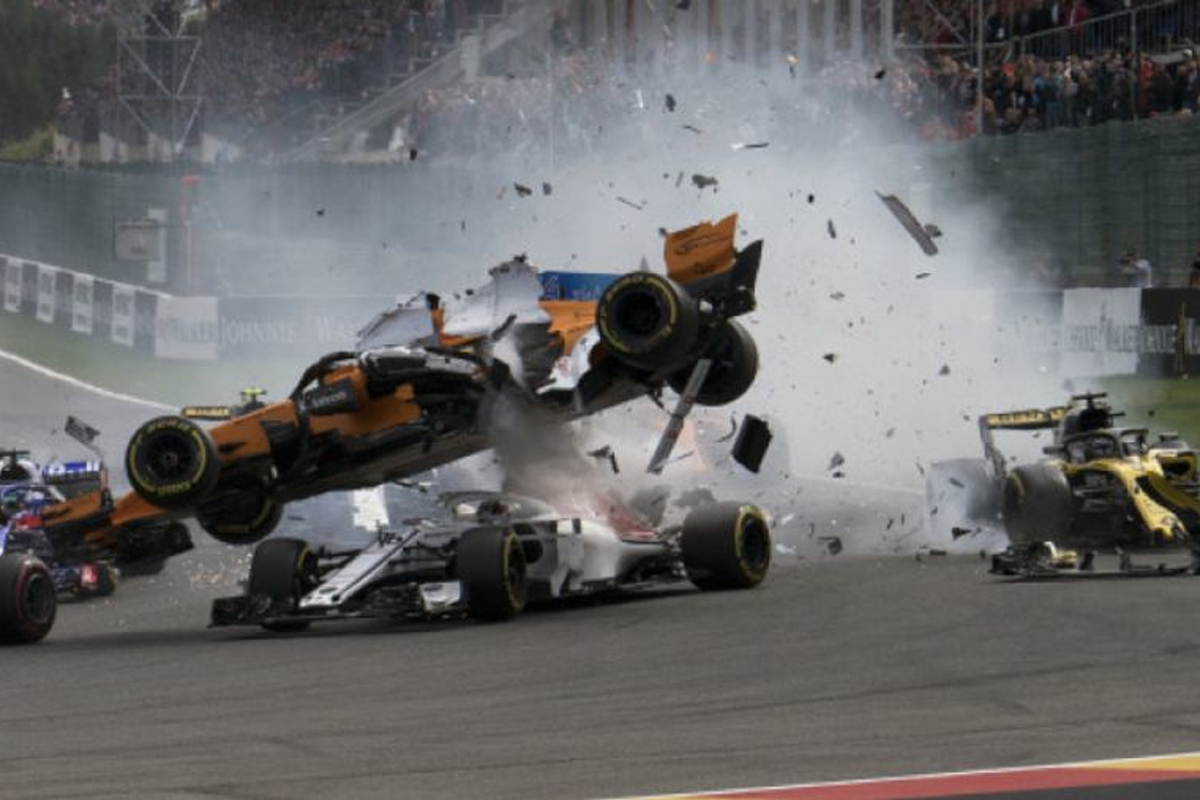 Charles Leclerc was saved from having the front wing of Fernando Alonso's McLaren make contact with his helmet by the halo on his Sauber in the huge crash at the start of this year's Belgian Grand Prix, an FIA investigation has determined.
Alonso was pitched into the air after being rear-ended by Nico Hulkenberg and he skated across the top of Leclerc's car before coming to a rest at turn two.
Though the incident was among the more eye-catching crashes in F1 this year, both drivers walked away unharmed.
F1 released incredible on-board footage from the incident which suggested that Leclerc had had a narrow escape and the FIA's findings suggest the halo played a significant role in saving the Monegasque from potential injury.
WOW ???? ???? ???? ????#BelgianGP ???????? #F1 @Charles_Leclerc pic.twitter.com/GOy3Jfszhd — Formula 1 (@F1) August 27, 2018
"From the available data and video footage, we are confident that the wheel would not have hit Leclerc's helmet," the FIA's Safety Director Adam Baker told Autosport.
"But, as Alonso's car continued to yaw relative to Leclerc's, we believe that Alonso's front wing endplate would have just contacted Leclerc's visor.
"It is difficult to predict the severity of the contact with any precision though."
According to Autosport, the investigation found that the impact on Leclerc's halo exerted roughly half the force that the safety device has been designed to withstand.
MORE: Did Halo delay Hulkenberg's escape after Abu Dhabi crash?
MORE: FIA move to curb F1 grid penalty farce