Lewis Hamilton has been invited to visit Valentino Rossi's training base by the MotoGP legend after the Formula 1 star enjoyed a test day on World Superbike machinery. Hamilton took to two wheel around Jerez, reportedly suffering a slight spill, from which he walked away unscathed.
Hamilton is a known fan of action on two wheels and has previously teased the idea of taking part in MotoGP or World Superbikes.
He had a chance to sample the action at Jerez as he tested the YZF-R1 bike used by Yamaha-backed WSBK teams in 2018 alongside Superbike competitors Alex Lowes and Michael van der Mark.
Seven-time premier-class champion Rossi owns a ranch in Tavullia, Italy which serves as his training base and reacted to Hamilton's run by inviting him for a visit.
"Hamilton is a big bikes fan," said Rossi.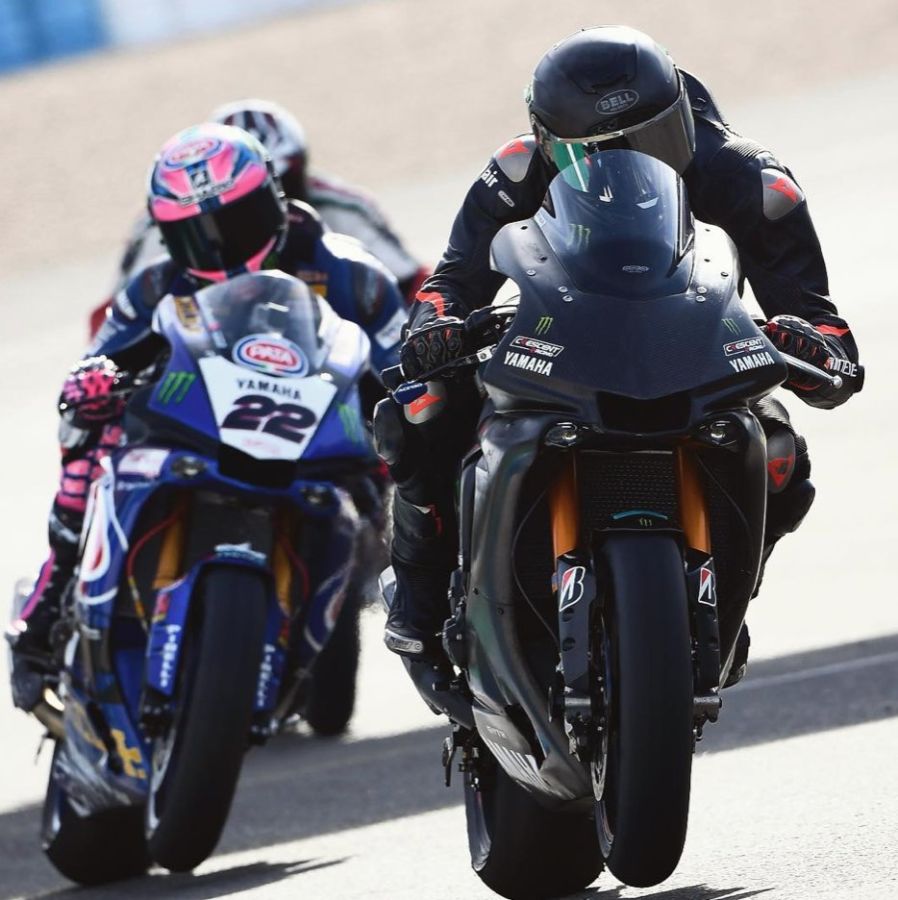 "He follows the races and is always texting me. He exaggerates a bit, as he praises bike riders saying we are the ones taking real risks.
"He has to come to the ranch one day."
Hamilton has previously used the notion of switching to two wheels as an April Fool's Day joke, and says he doubts he has the credentials to make a full-time move.
"Always wanted a motorbike since I was a kid however am super grateful my dad got me a kart. But current new love is out on track on my bike," he posted on Instagram.
"I have the highest regard and respect for these motorbike riders. It's a much different discipline however requires some of the same basics such as time, patience, fearlessness, focus, agility and risk taking. All of which make a sport exciting.
"And yes, I'd love to race bikes. But these guys are on another level so I think I'll just enjoy riding and testing the limits on track."
MORE: 'Hamilton crashes in Superbike test'
VIDEO: Hamilton's Superbike test behind the scenes