Intrigue over Esteban Ocon's long-term Formula 1 future continues to grow, with Mercedes team principal Toto Wolff guaranteeing that the Frenchman will be "in a good car in 2020". Ocon is reportedly only willing to sign a one-year deal with Williams, prompting speculation that a promotion to the Silver Arrow could be on the cards.
Valtteri Bottas is tied to Mercedes on a deal for 2019 that includes an option for 2020, although it is held by the team, so the Finn must still perform to earn his seat for fourth season with the constructors' champions.
Mercedes and fans alike have been outraged that Ocon could spend 2019 without an F1 drive after offers from Renault and McLaren fell through.
Although Wolff says Ocon is still not assured a move to Williams, he says his 2020 location is more certain.
"You know, they say only fools are optimists, and in July I was really optimistic on having Esteban in a Renault," said Wolff.
"So I don't know, it's not our call. Williams needs to make up their mind who they think is the best driver for their team, and it's not only Esteban, there's Robert [Kubica] in the frame, and then others, and all of them deserve the chance.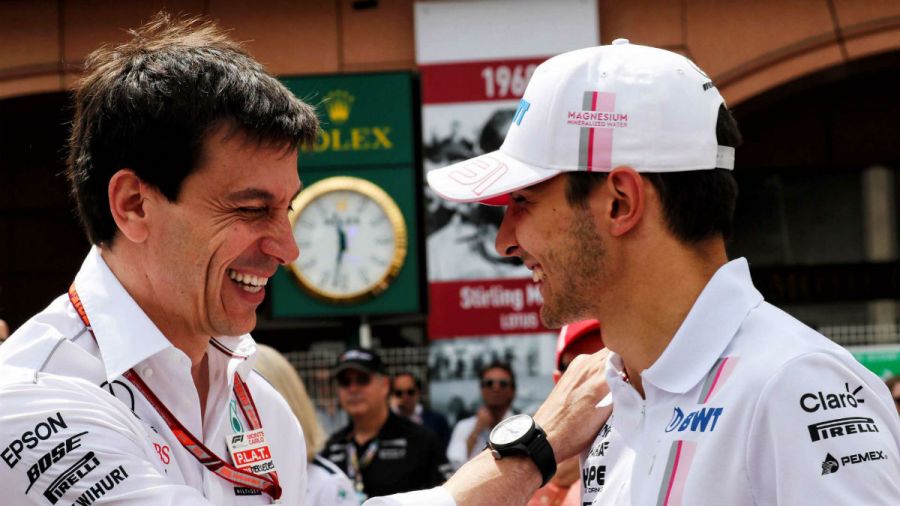 "So Williams will make their choice. We are prepared for plan B with Esteban.
"One thing I can guarantee to you is that he is going to be in a good car in 2020, because there are many teams out there that have an interest in Esteban."
Williams have struggled badly this year and are bottom of the team championship by a distance, but Ocon does not see a switch from Force India as a backwards step.
"I'm definitely very keen," said the Frenchman. "I don't think it's a team that's going down.
"Obviously the results they are doing this year are not great, but Williams has been world champion in the past, they've been fighting hard with us last year.
"I think it's a very competent team, and every team has its ups and downs. I'm sure they will come back higher in the future."
MORE: Hamilton 'miles' better than Schumacher
MORE: Force India confirm timeframe for name change