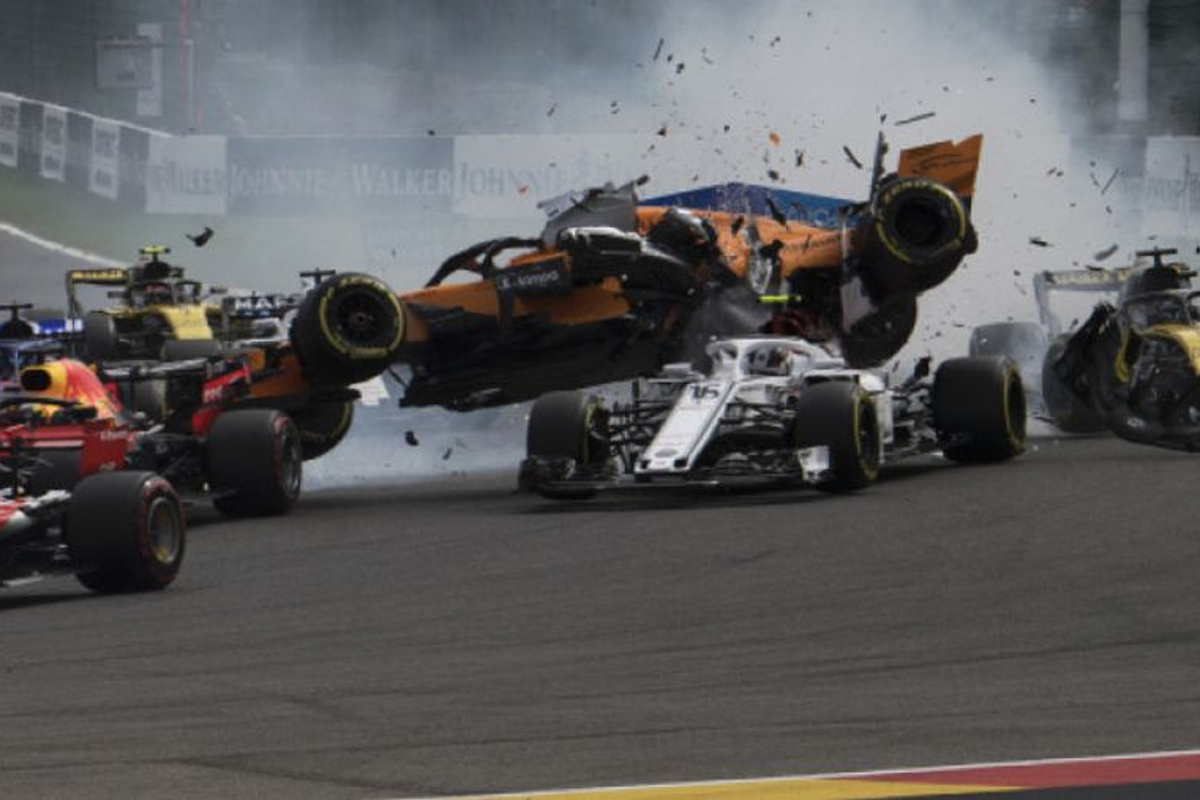 Leclerc would have needed 'a miracle' without the halo
Leclerc would have needed 'a miracle' without the halo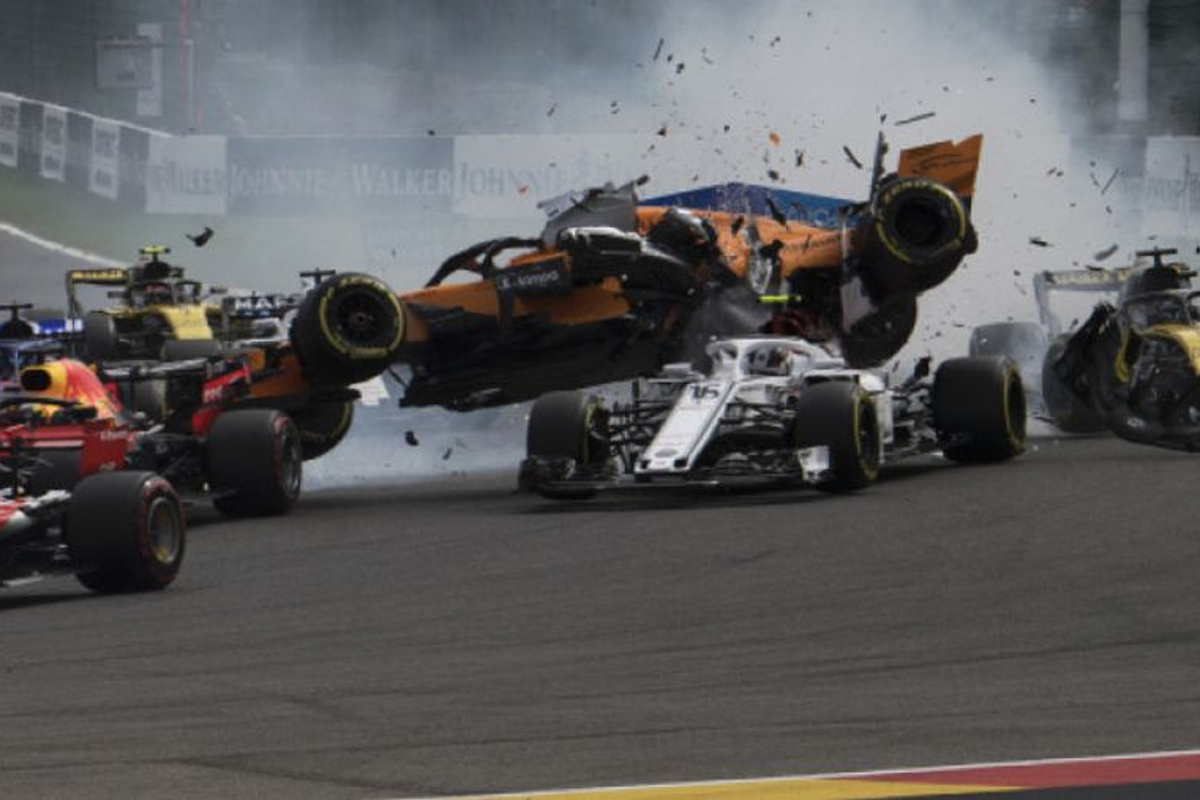 Formula 1 motorsport director Ross Brawn says only a "miracle" would have prevented Charles Leclerc from being hit by Fernando Alonso's car in their collision at the first corner of the Belgian Grand Prix had his Sauber not been fitted with a halo safety device.
Nico Hulkenberg misjudged his braking into turn one, rear-ending Alonso and sending the McLaren flying over Leclerc, whose cockpit took a hefty clump in the process.
Replays from Leclerc's car show the front right tyre of Alonso's car bouncing off the halo - had it not been there it would appear Leclerc's head was in its path.
Although Brawn said it was "speculative" to say that Leclerc had definitely been saved from serious injury, or worse, it is clear to see that the oft-derided device did its job.
"It doesn't take much imagination to think that the tyre marks could have actually been on Charles's head [helmet]," Brawn said.
VIDEO: Astonishing new footage of Alonso-Leclerc crash released
"It would be a bit of a miracle if they weren't had the Halo not been there. There's a huge extent of the tyre marks."
The incident is the first time that the halo device has been seriously tested in a Formula 1 race - F2 racer Tadasuke Makino survived a similar incident earlier this year - and FIA race dorector Charlie Whiting is keen to examine the findings before jumping to conclusions.
"We've had a cursory examination of the parts," said Whiting. "It's a little early to say. The high-speed camera won't tell us an awful lot. The onboard camera that we've seen so far is not particularly clear.
"What is clear is the significant tyre marks on both the chassis and the Halo. We take lots of photographs and our researchers will be contacting Sauber just to make sure we understand, for example, when they take the halo off, try and see if the fixing and the bolts that fix it are in good shape.
"And, more importantly, to see if it's been distorted. It's being held in by the bolts at present, but see if it springs into a different shape and we can try and learn whatever we can from that. But it looks like it had a pretty hefty whack."