Sebastian Vettel has put to bed suggestions that Pirelli favoured Mercedes at the Spanish Grand Prix, after returning to the Circuit de Catalunya for testing on Tuesday. Lewis Hamilton took a dominant victory in Barcelona last weekend, as Mercedes enjoyed a sharp turnaround in form.
Ferrari had looked to have overtaken the Silver Arrows as Formula 1's top team in Bahrain, China and Azerbaijan, although Vettel was only able to convert pole position to victory in Sakhir.
Hamilton's 41st win from pole, a new F1 record, in Barcelona came after Pirelli introduced different tyres than teams had tested in pre-season on the same track.
READ MORE: Hamilton's "hardest year"
READ MORE: What is Wolff 'bloody worried' about?
Given Mercedes' sudden improvement on the new tyres, Vettel had suggested Pirelli's change for the race had "suited some others better than us".
However, Pirelli brought the original tyres to Tuesday's mid-season test and teams struggled with overheating, as they had in pre-season, and Vettel is happy to move on from any conspiracy.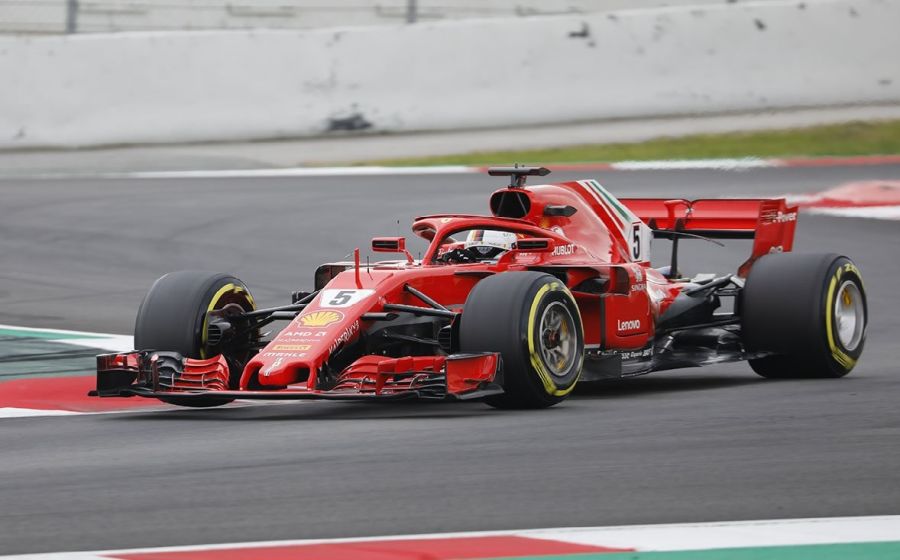 "I think it's pretty straightforward," Vettel said. "Obviously you don't get the chance to revisit these kinds of decisions that are made but we did it today and the result is that if we used the normal tyres on Sunday, it would have probably been worse, so it was the correct call.
"And it was our fault for not having the same tyre wear or life as other people.
"It's good to have the test to be able to compare and I think we have some ideas. Now it's up to us to turn those ideas into reality.
"As I said it was good in terms of timing, coming from a poor weekend for us, we were not quick enough and we were struggling to make the tyres last – these things have a link – so it was good to have a possibility to revisit it and now it's up to us to take action."