Fernando Alonso has confessed that McLaren were "saved by the bell" on Sunday as he and Stoffel Vandoorne finished within the points positions, and that the need team overall needs to "raise their game" by the Chinese Grand Prix on Sunday if they are to make more of an impact this season.
McLaren did not impress in qualifying and failed to make it beyond Q2 with either car, but during the race proper they received a break after Kimi Raikkonen, Daniel Ricciardo, and Max Verstappen were all forced into retired.
Alonso has recognised the fortune that allowed the team to get a double points finish, but says they must improve in future races.
"We fixed [qualifying] on the opening lap, didn't we?" Alonso joked.
"When I looked in the mirrors and I saw [Lewis] Hamilton behind I thought 'I don't know what position I'm in but it can't be too bad if Hamilton is behind'.
"We were still lacking a bit of pace in the race to be with [Nico] Hulkenberg and to attack the Haas. A pretty difficult weekend saved by the bell at the last moment with two cars in the points and with good points for the team, but we know we have to improve because today was a bit of a coincidence."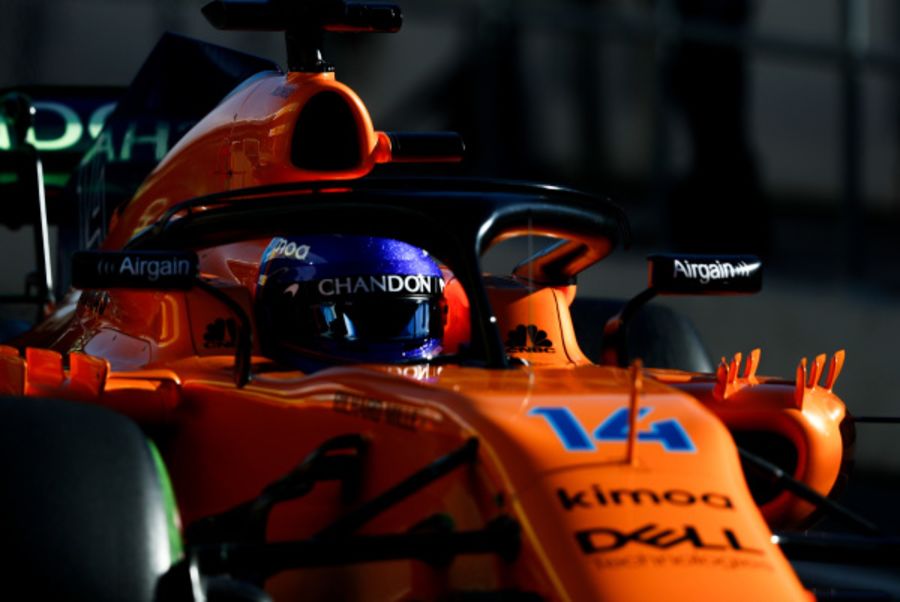 McLaren have made a positive start to proceedings this season and find themselves third in the constructor rankings - ahead of Red Bull and behind Mercedes and Ferrari, while Alonso is fourth in the driver's title race.
The team have performed well on the Sunday, mostly, but Alonso wants better results in qualifying which will subsequently help them in the Grand Prix proper.
"The team did a good job with the strategy, the pit stops and reliability, we got the points, good points," the Spaniard continued.
"Looking at how the weekend started and the pace we had it's clear we have to improve, to make a step forward. We need to raise our game, because what we have is not enough, but on Sundays we're delivering the results.
"Fifth in Australia, seventh here, that's 16 points, so it's good. What counts most is not your grid position, it's your race pace, your start, the whole first lap, your tyre management, your fuel efficiency, there are a lot of factors and we're handling better than just qualifying speed.
"We were too slow in qualifying and need to improve that because when we start behind we compromise our race result."
Alonso and Vandoorne take to the track again for the Chinese Grand Prix this weekend.