Whether for his performance on the track or off it, the question has never been more pertinent: What is the point of Kimi Raikkonen anymore? Before his retirement the 'Iceman' delivered another insipid performance in Bahrain, but it's not just his driving that is questionable.
Ferrari want to prioritise a lead driver and that could only ever be Sebastian Vettel.
But does Raikkonen really have to be so passive on-track?
It's not like Vettel is unbeatable within his team. Daniel Ricciardo has shown as much and Ferrari should be desperate to make good on the rumours linking them with the Australian over the weekend.
They can kiss goodbye to any hopes of future team titles if they allow Ricciardo to take a seat at Mercedes next year.
After being jumped by Valtteri Bottas off the line, Raikkonen made little to no attempt to get back at his fellow Finn and settled in for a podium place, some five seconds down on the Mercedes ahead.
Vettel's pole position was never at threat from his team-mate. Damningly, Raikkonen hasn't moved up a single place off the start since 2016. He's also closing in on 100 races since his last win and has only bested his team-mate on-track 10 times in his four and a bit years back with the Scuderia.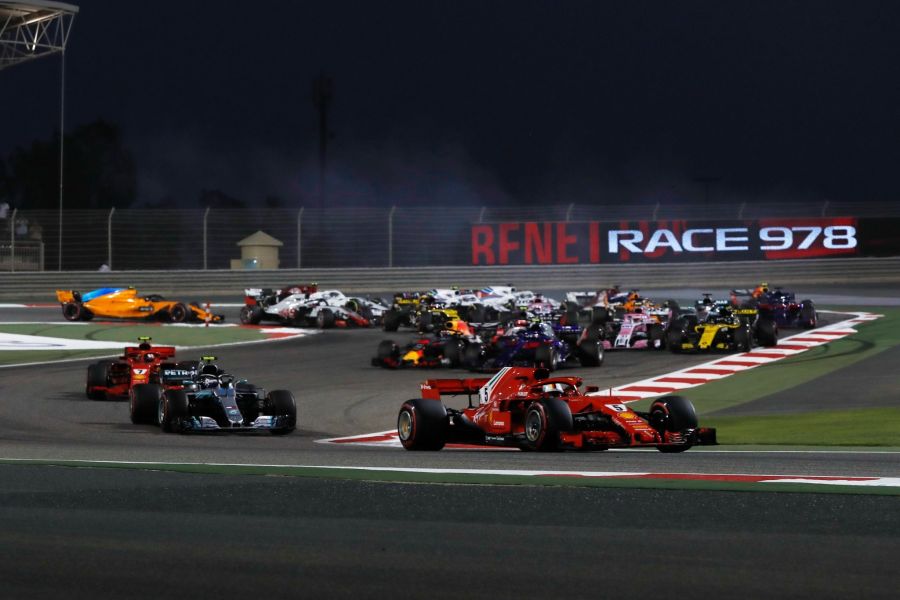 When Bottas emerged from the pits on medium tyres on lap 20, Raikkonen was told: "There's a good chance he's going to the end so we need to overtake him."
He didn't even get close.
Raikkonen's ill-fated stop would have provided him with fresh, supersoft tyres with which to attack Lewis Hamilton and Bottas over the final 20 laps.
But do you really think he would have managed to make up both places?
He was the fastest man all day Friday, and almost all day Saturday, until Vettel put together a record-breaking tour to take pole away.
As usual, Raikkonen's reaction was "you always want more" - frankly, it's difficult to believe him any longer.
Ferrari's is the most famous name in all of this sport, but Raikkonen's attitude to subservience goes against everything they should stand for - heritage, competing and, most of all, winning.
These criticisms of Raikkonen's performances aren't much new, but his verbal contributions also left little to be desired.
There was widespread disappointment at his reaction to retiring.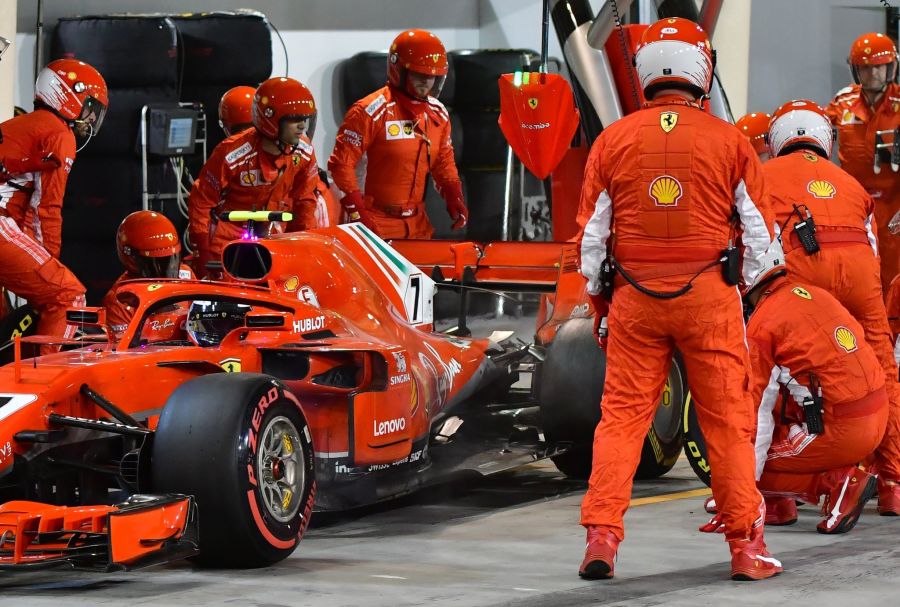 Drivers can sense the slightest of vibrations in their cars when performance is going wrong, surely driving through a person's leg can be felt in the cockpit.
Raikkonen seemingly made little immediate attempt to check on the health of Francesco Cigarini, who had suffered a broken leg when the driver was released unsafely, instead storming into the garage and taking out his frustrations on a water bottle.
Given the adrenaline-fuelled madness of the moment, this reaction is at least understandable. It's a similar theme that led to Hamilton calling Max Verstappen a "dickhead" in the cool room.
Far less heartening was Raikkonen's public statement shortly afterwards.
"I don't know what shape he is in. For sure it is not great for him."
Hardly the most sympathetic of responses.
The only place any real contrition could be found was in his statement released by the team.
It wasn't the only time Raikkonen's words left a sour taste. Indeed, his performance in Thursday's pre-race press conference was truly bizarre.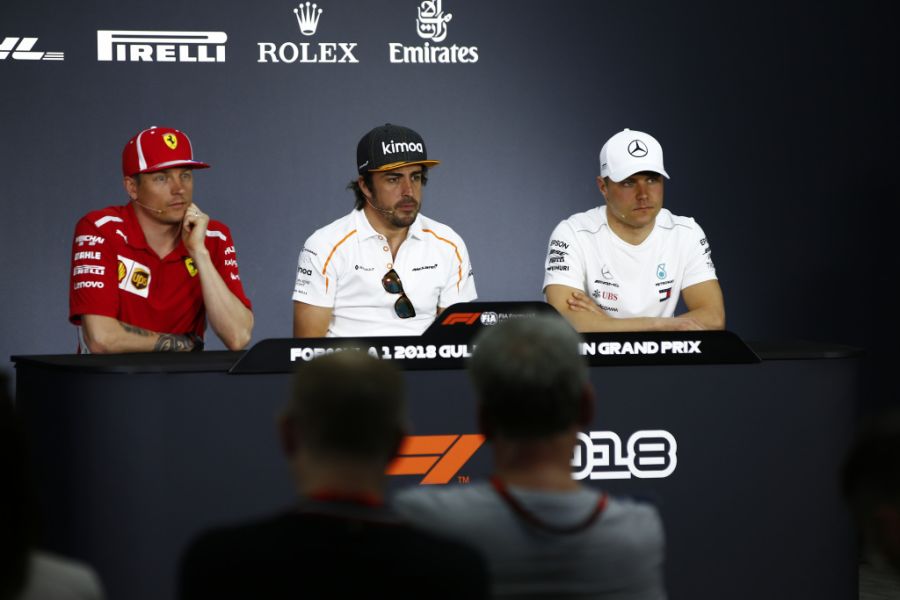 Asked a fairly banal question about what he would like to see changed in F1, given Liberty Media were set to announce plans for rule changes the day after, Raikkonen launched into a weird diatribe.
"I don't have the power so what's the point to wasting… even thinking about it because I don't understand why you… what's the point for me, to give you a list, because in the end I have zero power?
"I can't. You understand? We can't, we don't make the rules, that's my point.
"What's the point of even making a story out of it?"
We all know Raikkonen isn't the biggest fan of media commitments.
But the cool Kimi of a decade ago might have said with a grin: "I'd only change these press conferences."
Instead, an opportunity for one of the most experienced drivers on the grid to give Liberty a public steer on the kind of issues that are closest to the sport's stars was wasted.
Perhaps tellingly, Fernando Alonso and Bottas both said closer racing would be their top priority when asked the same question.
Would Raikkonen even make the most of it if it were achieved? It doesn't look likely.