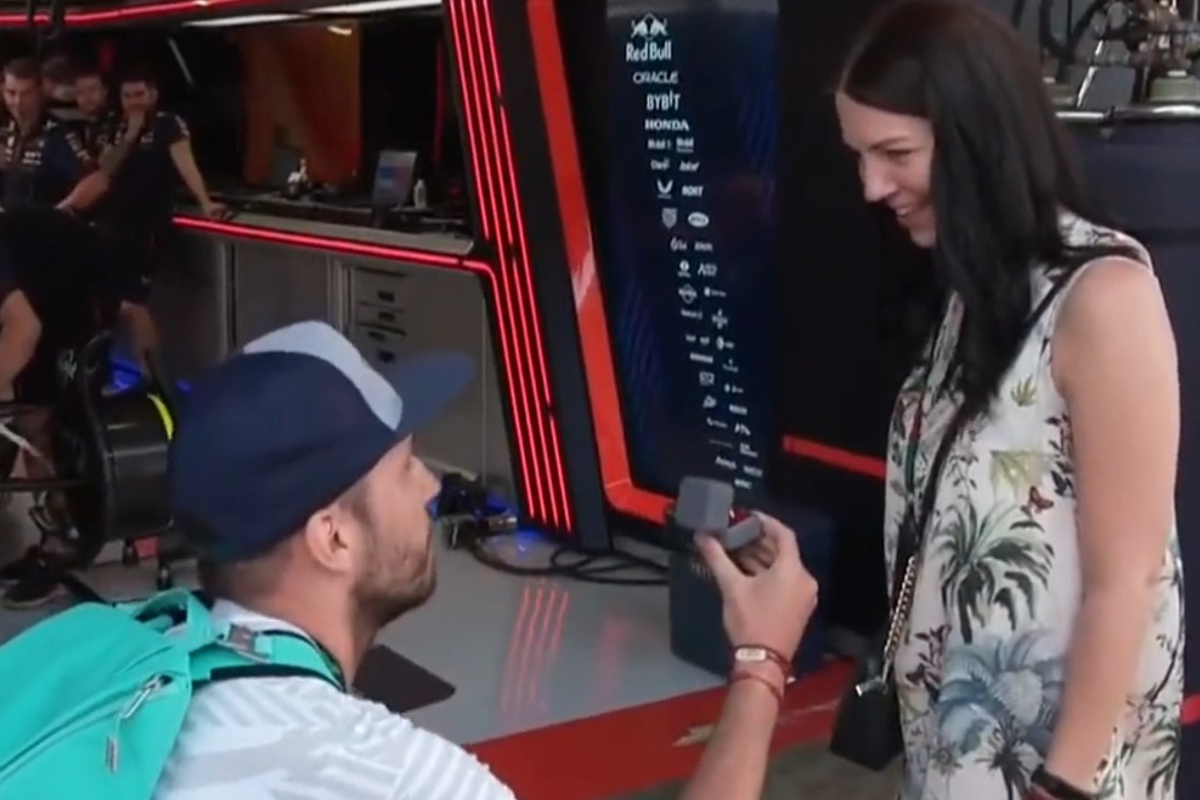 Red Bull employees agree to MARRY in Barcelona pitlane
Red Bull employees agree to MARRY in Barcelona pitlane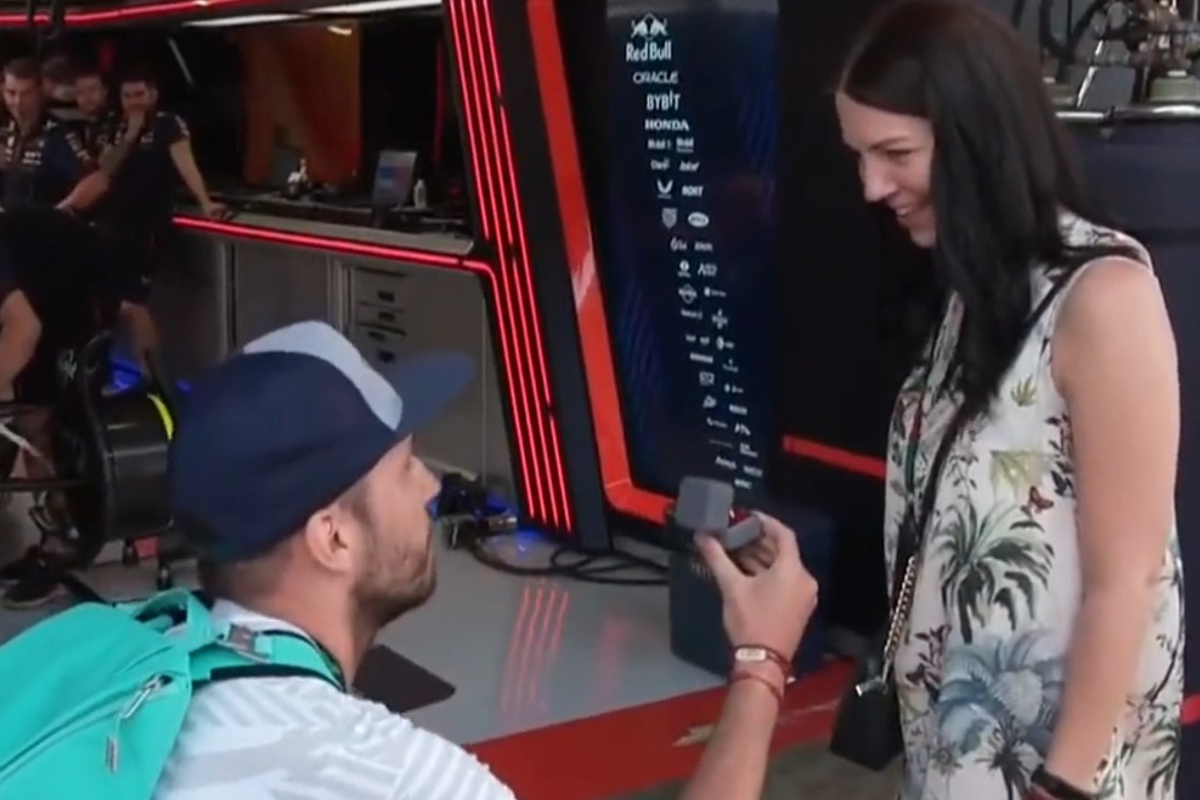 A Latvian couple decided to stage their engagement in the F1 paddock between practice sessions as the Red Bull team gathered to congratulate them.
Valerie, who works for Red Bull's on-premises department in Latvia, took the decision to plan the engagement around a paddock tour.
Thankfully, Agi, his long-term partner said yes, resulting in more celebrations for the Red Bull family following the team's domination of the F1 season.
Red Bull helps to make dream happen
When asked why the wonderful moment was held in the pitlane by Sky Sports' Craig Slater, Valerie, who works managing the Red Bull parking venues across Latvia, said: "Because Red Bull can! It's really hard to make a surprise for her and I think today is the day when I should do it because [of] two things. The paddock tour, and the proposal."
Agi confirmed that she had an idea that this might be a big weekend for them just minutes before the eventual proposal.
"Literally five minutes ago I was talking with my best friend outside on the phone and I told her, I knew this is going to be a big weekend. Maybe he's going to bring me to the paddock and maybe he's going to propose, but then the best would be, if he proposed to me in the paddock." she said.
"Five minutes later, he was here on his knee, proposing to me. It's just unbelievable. It's beautiful, it's just exactly what I wanted. He knows me well."
While the couple don't have exact date for the ceremony yet, they did confirm that it will take place in 2024, as they have a busy schedule for the rest of the year.
READ MORE: F1 WAGs in 2023: Who are the partners of Verstappen, Horner and co?