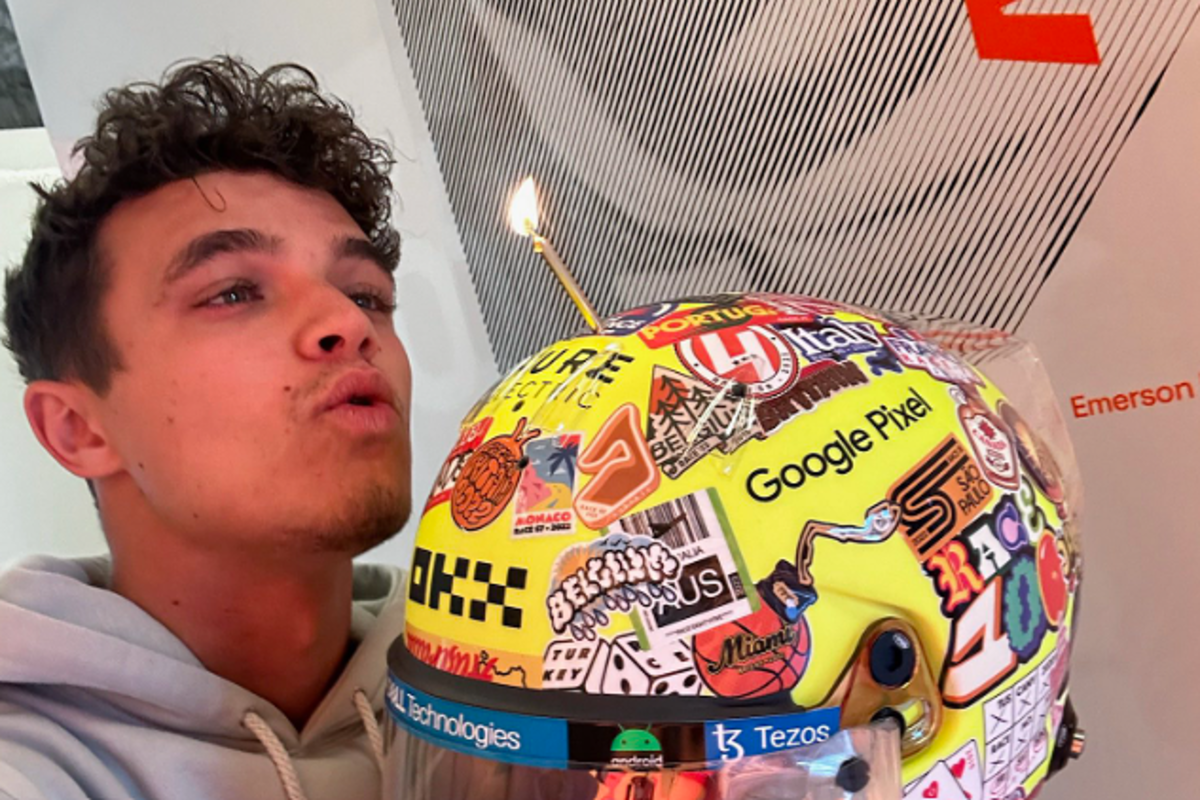 F1 Twitter reveal their favourite Norris moments in McLaren birthday tribute
F1 Twitter reveal their favourite Norris moments in McLaren birthday tribute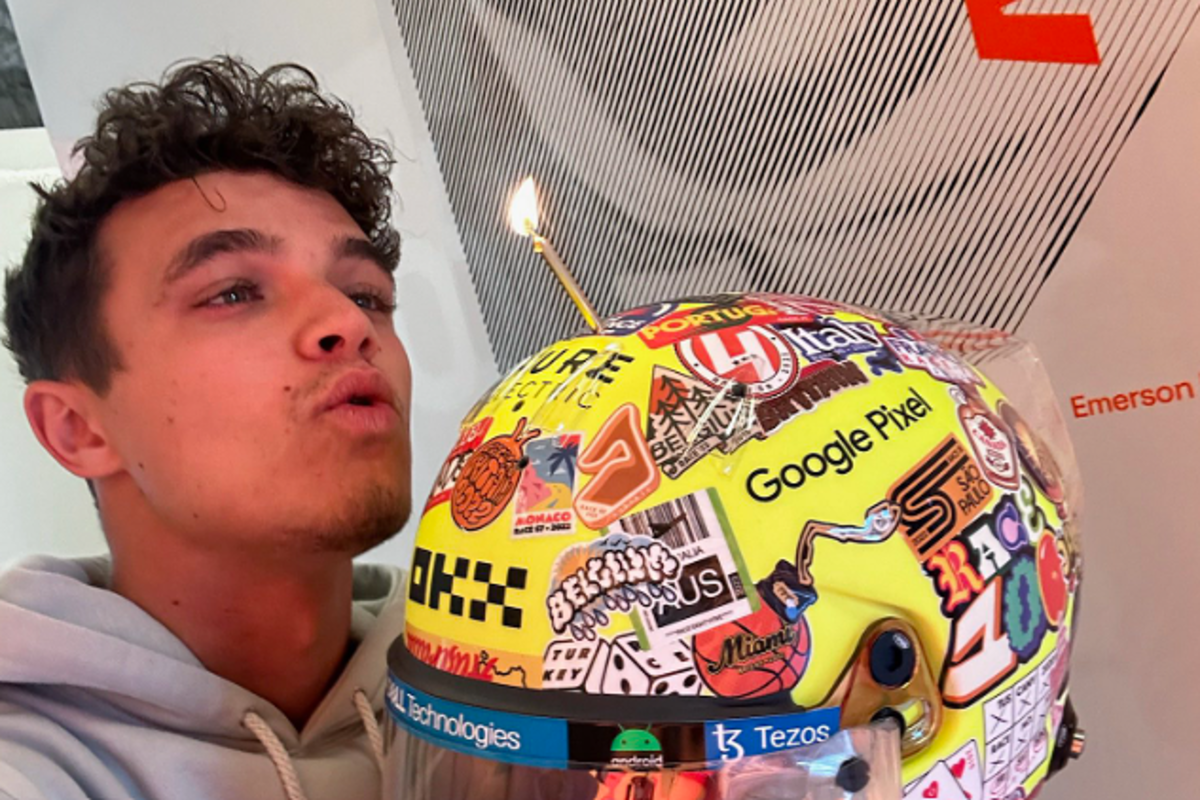 Formula 1 fans have been celebrating Lando Norris' 24th birthday on social media, after McLaren started a thread asking for the British driver's best moments.
Norris has been known to produce some hilarious lines in interviews, take part in funny games with his F1 rivals, as well as delighting his fans with some social media classics.
Just a few weeks ago, for example, Norris mocked seven-time world champion Lewis Hamilton after his disqualification from the United States Grand Prix, with a badly edited picture of himself with his 'second place' trophy.
Or, who can forget earlier in the season, when he accidentally broke Max Verstappen's trophy on the podium at the Hungarian Grand Prix, after a failed attempt at his signature podium celebration.
Now, as a birthday tribute to the McLaren driver, the team have asked fans to share some of their favourite moments from across his five seasons in the sport and GPFans have collated them all together.
Happy Birthday, Lando!
F1 Twitter share favourite Norris moments
he's literally me pic.twitter.com/yev8MaAHYJ

— comfort lando (@safeforlando) November 13, 2023
Soy Lago! Happy birthday, Lando! pic.twitter.com/qdUhkp038P

— JXNS (@JXNSVNGHL) November 13, 2023
"now that you got a p1 in an f1 car, are you retiring?"

lando: "yeah im out" 😭😭😭😭 pic.twitter.com/sBN8IQWvmq

— Ray 🏎️ (@ln4norris) November 12, 2023
DJ LANDOOOOOOO 🗣️🗣️🗣️🗣️🗣️🗣️🗣️🗣️🗣️ pic.twitter.com/5K7pVMavzk

— mimi 🦅 (@mimisdiaryyyyy) November 13, 2023
Lando shoey lol 😝

Got to be class moments pic.twitter.com/QrOZrwFJcO

— Andy Webb - Mclaren (@AndyWebbDJ) November 13, 2023
For me it has to be the podium spike in Hungary! 😄🍾🏆 Happy Birthday Lando! 🥳🎂 pic.twitter.com/wnPTjpIk3T

— Andreas (@Sazitarimon) November 13, 2023
My absolute favourite moment of the birthday boy🧡🧡 Wish him a "Happy Birthday" from me, will you admin? pic.twitter.com/qBGyvadZkj

— Daia242 || Lando SEVEN podiums in 2023 (@Daia242) November 13, 2023
November 13, 2023
READ MORE F1 Twitter react to hilariously awkward Brundle interview with Machine Gun Kelly