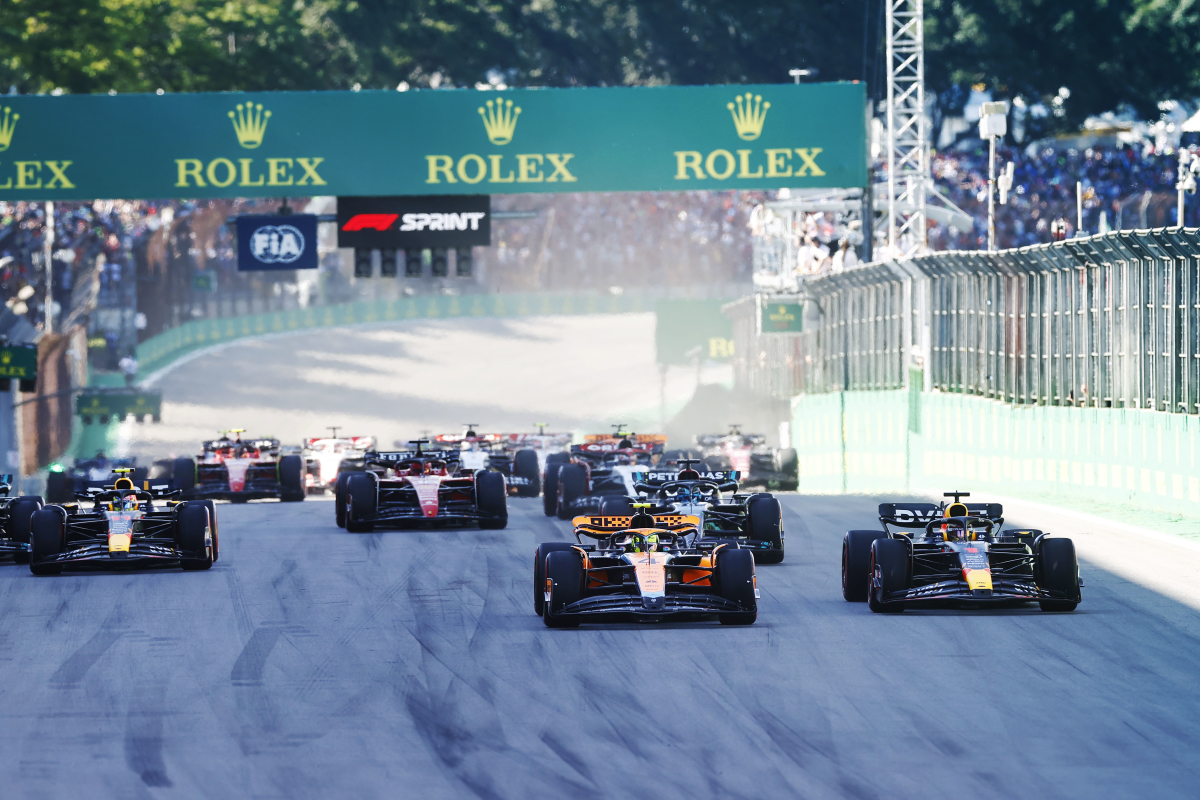 Verstappen claims Brazil sprint win as Mercedes face HUGE concerns
Verstappen claims Brazil sprint win as Mercedes face HUGE concerns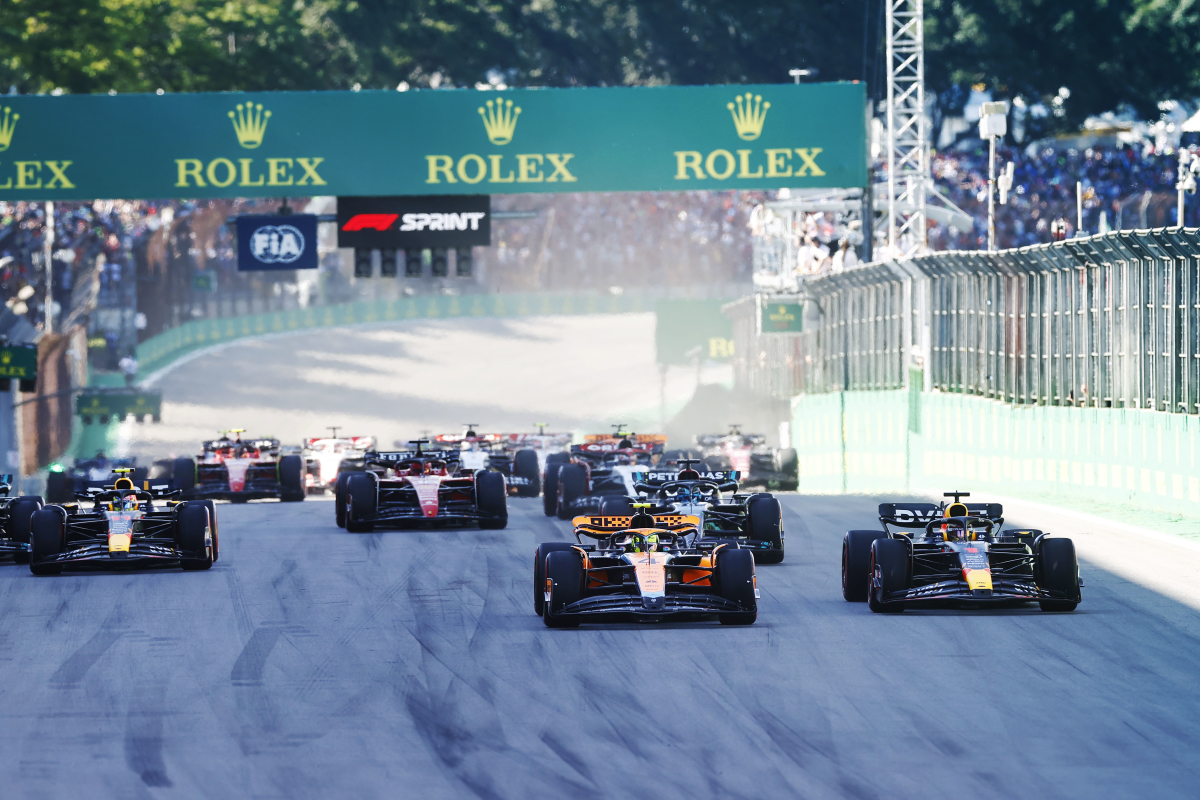 Max Verstappen eased to another dominant F1 sprint win at the Brazilian Grand Prix, ahead of McLaren's Lando Norris and team-mate Sergio Perez.
George Russell sat in no man's land with fourth, as Charles Leclerc and Yuki Tsunoda put late moves on Lewis Hamilton to finish fifth and sixth.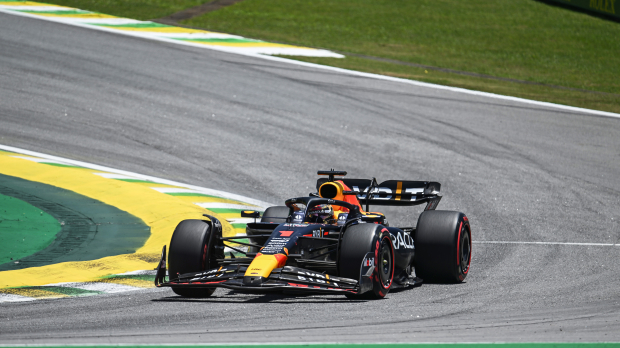 Hamilton finished a disappointing day for Mercedes with seventh, closely followed by Carlos Sainz in eighth and Daniel Ricciardo in ninth.
Oscar Piastri fought valiantly to round out the top ten for McLaren after a close midfield battle.
READ MORE: F1 Race Engineers: The stars of team radio with Hamilton, Verstappen and co
Aggressive start up front
Max Verstappen sent himself down the inside of Lando Norris into turn one assertively, taking the lead and pulling a gap at the front.
Before long, Norris would be under threat again, with George Russell making an opportunistic move in the middle sector to move up to second place.
Sergio Perez had a poor start, falling behind both Mercedes into fifth at a time when beating Lewis Hamilton could be crucial for his championship.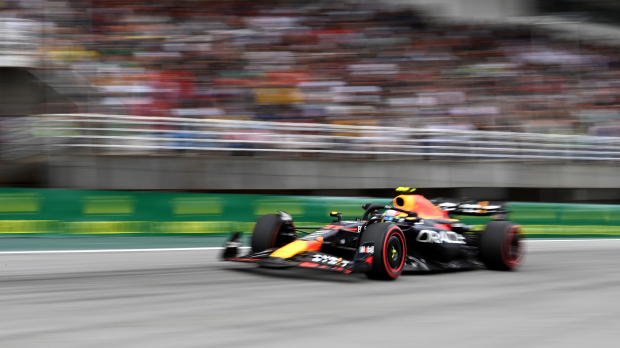 The Mexican didn't relent, receiving a helping of DRS to surge past Hamilton and into fourth place at the start of lap four.
In retaliation, Hamilton attempted to get back past Perez, failing to slide around the outside of the Red Bull, leaving him vulnerable to Charles Leclerc who he barely managed to fend off.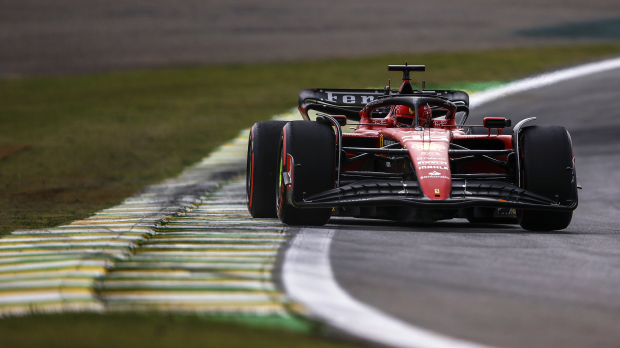 It only took four laps for Lando Norris to get back past his fellow compatriot George Russell, after the latter fell out of DRS range from Max Verstappen.
Further down the field, the fast-starting Fernando Alonso leapt past the highest running medium driver in the form of Kevin Magnussen and into 12th place, despite starting 15th.
READ MORE: EXCLUSIVE: Verstappen setup quirk which allows Red Bull to make car even faster
A good day for Red Bull
Before long, Sergio Perez approached George Russell for a spot on the podium, getting past him before falling back behind one corner later.
The Red Bull's straight-line speed came to fruition soon after, as Perez finally eased past Russell and into third place.
Having failed to score in any sprint so far in the season, AlphaTauri pressured both Ferraris for sixth and eighth places respectively on lap 12, with the Italian team eager to secure eighth in the constructor's championship.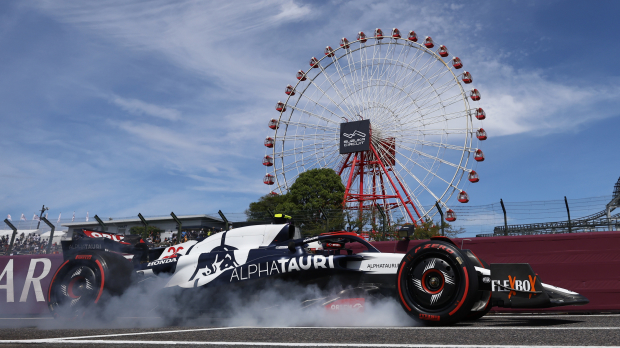 Daniel Ricciardo would be the first to make a move on Carlos Sainz, before dropping behind the Ferrari again before the end of sector one as the Spaniard received a dose of DRS.
A few laps later, Ricciardo was able to reassess the situation, and with a train forming behind him, put another move on Sainz before falling back behind him again.
READ MORE: Unstoppable Verstappen is a MAJOR PROBLEM for F1
Epic midfield battle gives fans Sunday taster
After watching the battle unfold, Oscar Piastri decided to overtake Daniel Ricciardo and move up into ninth, as Fernando Alonso and Pierre Gasly battled epically for 11th place behind.
Towards the top end of the pack, Yuki Tsunoda patiently closed in on Charles Leclerc for sixth place as the battle behind began to ease up – but struggled to close in on the speedy Ferrari.
Amongst all the fighting, Carlos Sainz managed to build a two second gap between himself and the non-point scorers, as Daniel Ricciardo hounded Oscar Piastri for a return to ninth.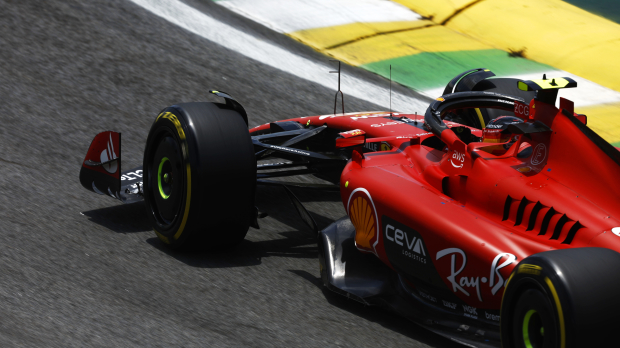 The other Ferrari of Charles Leclerc caught and passed Lewis Hamilton, who looked like he was driving on ice with three laps to go, before Yuki Tsunoda attempted and failed to put a move on the Brit.
A lap later, Tsunoda eased past Hamilton, as his team-mate progressed past Oscar Piastri to leave the AlphaTauri drivers in sixth and ninth with two laps to go.
Daniel Ricciardo came within a few tenths of a second from stealing the last point from Carlos Sainz, but ultimately came up short at the finish line.
READ MORE: RANKED: Best F1 TV commentators and presenters – power rankings
Brazilian Grand Prix 2023 sprint results
The final classification from Sao Paulo is as follows:
1. Max Verstappen (Red Bull): 1:14.723
2. Lando Norris (McLaren): +4.287s
3. Sergio Perez (Red Bull): +13.617s
4. George Russell (Mercedes): +25.879s
5. Charles Leclerc (Ferrari): +28.560s
6. Yuki Tsunoda (AlphaTauri): +29.210s
7. Lewis Hamilton (Mercedes): +34.726s
8. Carlos Sainz (Ferrari): +35.106s
9. Daniel Ricciardo (AlphaTauri): +35.303s
10. Oscar Piastri (McLaren): +38.219s
11. Fernando Alonso (Aston Martin): +39.061s
12. Lance Stroll (Aston Martin): +39.478s
13. Pierre Gasly (Alpine): +40.621s
14. Esteban Ocon (Alpine): +42.848s
15. Alex Albon (Williams): +43.394s
16. Kevin Magnussen (Haas): +56.507s
17. Zhou Guanyu (Alfa Romeo): +58.723s
18. Nico Hulkenberg (Haas): +60.333s
19. Valtteri Bottas (Alfa Romeo): +60.749s
20. Logan Sargeant (Williams): +60.945s