Kevin Magnussen says he would quit Formula 1 if he thought the opportunity to win a championship would never materialise in the future and insists it was harder at times to finish seventh last season than for the top teams to win races.
The Dane is set for a third consecutive season with Haas following brief spells with McLaren and Renault.
Despite helping secure the team's best ever constructors' championship finish last season in fifth, Magnussen explained to GPFans that he won't be satisfied until he's fighting for wins and titles.
"If I knew that we'd only finish fourth and that I'd never win a world championship, if you could see into the future and you told me 'you won't win ever' then I'd go to do something else [away from F1] that I can be successful in," said Magnussen in Barcelona during pre-season testing.
"None of us came here and worked our asses off to finish fourth, but that's the target this year. You can't say 'OK I didn't win so I'll go home', of course you need to try but you need to understand there is a process and a road to success."
With Renault narrowly edging Haas in the battle to finish as 'best of the rest', Magnussen says the competition in F1's midfield was so intense last season that he believes the battle to score points was often closer and more exciting than what was happening at the front, where Mercedes held off Ferrari's challenge.
"There were a few teams last year that were so close together so it almost felt like a real championship where everyone was fighting against each other," Magnussen said.
"Haas started [talk of] the 'B championship' because there were these three teams that were so far ahead of everyone else, and then you had five or six teams that were actually very, very level and were taking turns each race to be best of the rest.
"That's how the whole championship should be, but it isn't.
"It's very, very tough in that midfield and it was much more difficult to finish seventh than to win at times [last season] because there was so much more competition to finish seventh than at the front."
Haas may not be in a position to win races this season, but Magnussen is fully supportive of title sponsor Rich Energy's ambitious targets of beating Red Bull and says it 'wouldn't make sense' for him to think any other way.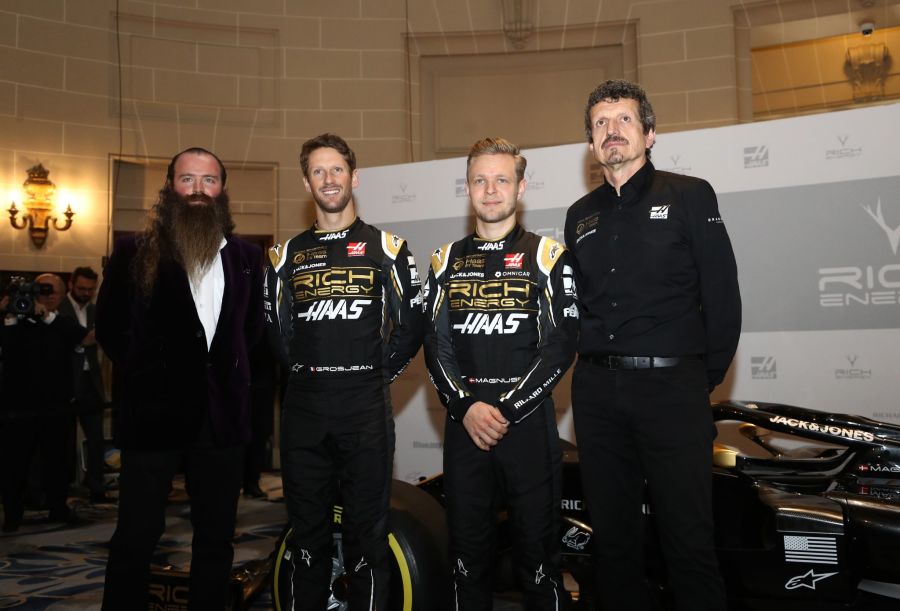 "I think it would be strange if William [Storey, CEO of Rich Energy] made an energy drink and didn't want to challenge Red Bull, that wouldn't make sense. The only way to be successful is to target the best, so I think there's absolutely nothing wrong with that," said Magnussen.
"As a team, of course we want to challenge Red Bull. I think last year we weren't in a position to fight Red Bull, but I think long-term that should be the goal.
"I haven't heard him say we want to do that this year. I think it's just a general mindset that he has, he wants the best, and that's the only way to succeed."
EXCLUSIVE: Kvyat admits to anxiety before F1 return
EXCLUSIVE: Mercedes, Ferrari will destroy F1 without budget cap, say Haas