New Ferrari team boss Mattia Binotto has admitted that Sebastian Vettel could receive "priority" treatment over rookie driver Charles Leclerc in the early stages of the 2019 Formula 1 season, as the team attempt to break Lewis Hamilton and Mercedes' dominance in the championships.
Last season, Vettel and Hamilton were closely matched until the summer break, when Ferrari's season took a downturn after the death of CEO Sergio Marchionne. In the second half of the campaign, their races were littered by driving mistakes, crashes, and engine reliability issues, with Mercedes eventually cruising to victory in both the driver's and constructor's championships.
Vettel is still seen as the main contender for this year's title up against Hamilton, and Binotto claims that this means they must prioritise the German over new recruit, Leclerc.
"I think it's normal, especially early in the season, that if there are particular situations our priority will be Sebastian," Binotto told Motorsport.com.
"He is the guide with which we aim for the championship. But there's no prejudice – the absolute priority is for Ferrari to win."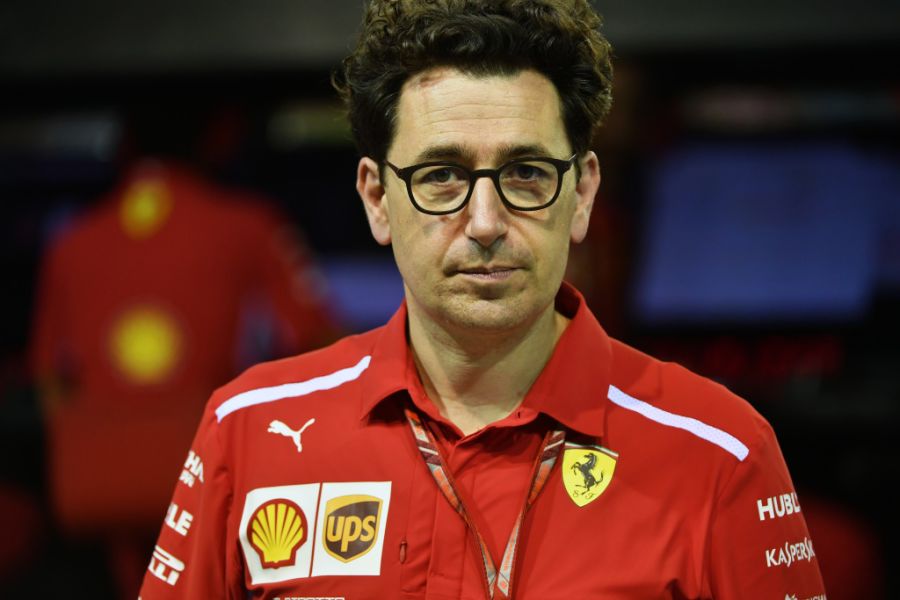 Vettel's previous team-mate was Kimi Raikkonen, and the duo enjoyed a harmonious relationship with no power struggles or egos damaging Ferrari's chances in races.
Even though Leclerc arrives at Ferrari with something to prove as a young driver, Binotto doesn't think the friendly dynamic within the team will change.
"To have a driver pairing so competitive I think it's not a problem but an opportunity," the Italian continued.
"Sebastian has little to prove, and he remains our guide. Charles still has to learn, as pointed out by himself, but we know how talented he is.
"Anyway, I hope to have this problem of having two drivers to manage among the top positions."
MORE: Leclerc not feeling the nerves with Ferrari
MORE: Brown tells Norris not to repeat mistakes in F1