McLaren rookie Lando Norris claims he must quickly prove he is worthy of being awarded a Formula 1 seat as he prepares to embark on his debut campaign in the top series, but first and foremost he must take advantage of his "learning season".
With Fernando Alonso announcing his departure from F1 and Stoffel Vandoorne not having his contract extended, 19-year-old Norris and Carlos Sainz were selected as the new driving line-up for McLaren in 2019.
There were more options for McLaren with regards to who they could have chosen, and Norris wants to show everyone the team was right to give him the chance, and hopes to challenge Sainz as much as possible.
"I need to do well and show I'm a worthy driver in F1," the Brit said.
"I guess for every driver the aim is to beat their teammate. In the ideal world, if I was perfect, I'd be able to beat every teammate that I have, in every race.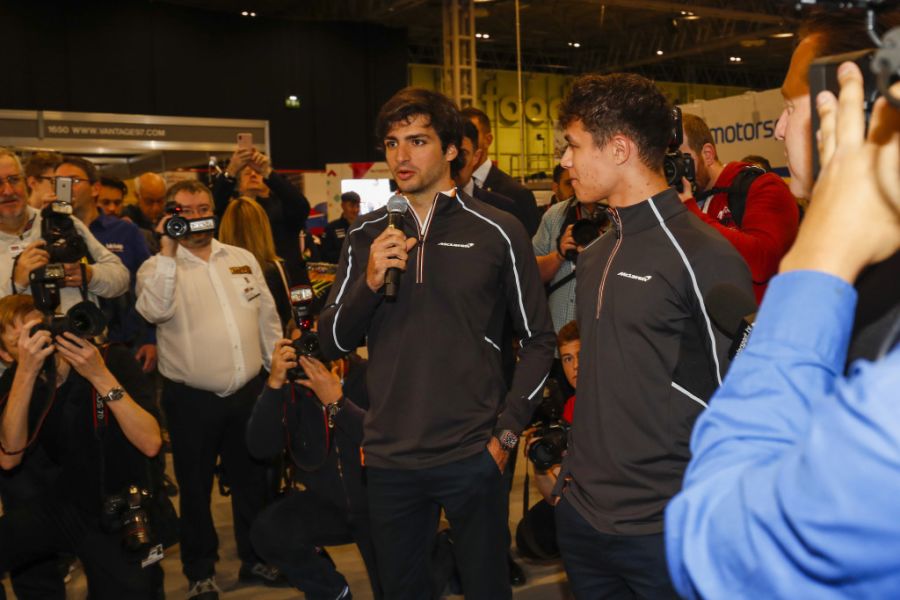 "That's very unlikely to happen, I'm not going to be in that situation. There's things I'm going to need to learn from Carlos [Sainz] and different drivers and improve as a driver."
Norris is under no illusions as to the hard work that is ahead, but hopes that he can learn his strengths and weaknesses so he can try and improve.
"There's definitely going to be things that I'm not very good at, things I can improve," the 19-year-old continued.
"Of course I want to be able to beat him [Sainz] in some races but it's very unlikely someone will thrash their teammate every race. It's my learning year, first year of hopefully many. I want to do well but I need to learn and make progress to become a better driver.
"In the ideal world I will be able to do well and beat everyone in every race but that's just a vision."
MORE: Renault believe Ricciardo outlay provides value for money
MORE: 'Very difficult' stopping another Mercedes title double