Mattia Binotto has admitted that Ferrari's entire concept on its 2019 might be the cause of the SF90's inability to hold a candle to Mercedes so far this season. The constructors' champions continued their stunning march out of the gate in 2019 with a fifth straight one-two finish in Barcelona.
Ferrari's pre-season billing as favourites has been firmly stamped on by the Silver Arrows, whose car has looked a versatile and capable challenger at every circuit thus far.
While Ferrari had the greater pace in Bahrain and Baku, they could not take advantage through mechanical faults and driver error and Binotto has already conceded that a big change could be required.
Binotto said: "On our side I think we can work very hard and very well as well, the season is still [alive], we will never give up, I think that's our approach. So [there's] much to learn from here.
"Certainly we are disappointed for the race, we are disappointed for the performance in the weekend.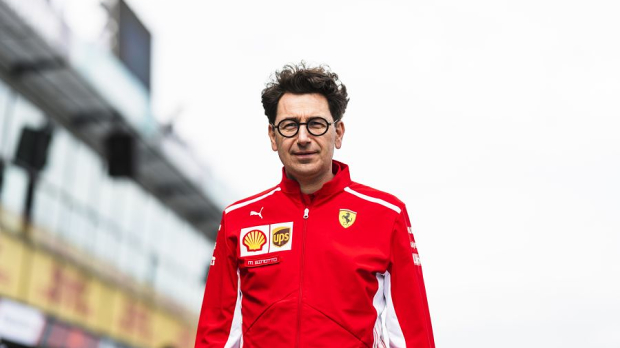 "Our hope was to deliver more. I think we brought here some upgrades – aero, engine – and we were expecting somehow to be in the fight but it has not been the case.
"The upgrades work well. I think power-wise, straight-line speed we are good enough but certainly we have some weaknesses in the car that were highlighted this weekend. [It's] up to us to try to understand, to work, to assess, to improve in the future.
"It can only make us stronger in the future, that's the final story of this weekend."
Sebastian Vettel saw a desperate attempt at the first corner fail, while Charles Leclerc's strategy seemed to hamper any efforts to make up ground from fifth, but Binotto doesn't believe it was possible to challenge Mercedes in Spain.
"We are losing a lot in each corner, not only in the last sector, I think each single corner we are slow, quite a lot of understeer," he explained. "It's not only downforce, it's more than that, it's something which we need really to analyses and understand.
"Any early conclusion today will be a wrong conclusion.
"It will take some days to really have a proper analysis and try to understand. It's a matter of balance, a matter of downforce, it's a matter of maybe even car concept. I think [while] we do not have the answer, I would like not to go through it."