Bernie Ecclestone says he made a misjudgement over Charles Leclerc's ability to hit the ground running at Ferrari, and says the Monegasque has shown enough signs already that he may be even faster than his four-time world champion teammate Sebastian Vettel.
Ecclestone was previously critical of the decision to replace Kimi Raikkonen with Leclerc, but the 21-year-old has started impressively in 2019.
A likely win in Bahrain was robbed of him by an engine failure, and he was the fastest man at the Azerbaijan GP until a qualifying crash ended his hopes of pole position, and with it victory.
Former F1 supremo Ecclestone has been impressed by a driver he likened to former Ferrari favourite Gilles Villeneuve.
He told La Gazzetta dello Sport: "I was wrong, I thought that sending Raikkonen away was not a good move.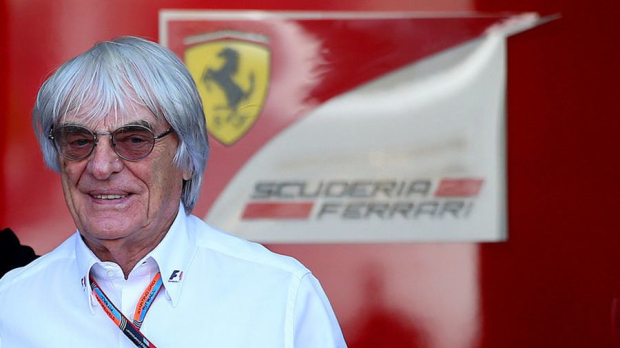 "I will wait a while before giving a final judgment, of course.
"At the moment Charles seems super-fast. He has great control of the car and he is even, perhaps, faster than Vettel.
"Seb isn't old: what's happening to him is strange.
"Maybe he thought he had an easy life and didn't realise how fast Charles could be. But I remain convinced that Vettel can win the championship."
Vettel is five points and two places above Leclerc in the drivers' championship, although that is largely down to Ferrari issuing the younger driver team orders in the first three races, with the German benefitting in Australia and China.
Of the team orders issue, Ecclestone added: "That, at this stage of the season, is out of place.
"These are things that are done later [in the year] when there is a clearer picture. Now nobody knows what the season will take."