We can finally put 2018 in the books, and what a year it has been! A fifth title apiece for Lewis Hamilton and Mercedes put both in view of milestones and records set by Michael Schumacher and Ferrari at the turn of the century.
There was plenty more besides in another action-packed year of F1 – GPFans writers Matthew Scott and Rob Watts take a look at the year that was, as well as offering some hope for even better to come in 2019.
Moment of the year
RW: Vettel in the gravel at Sachs
Coming at a crucial point in the season when a win would have likely extended his title lead into double figures, Vettel instead came away from his home race 18 points adrift of title rival Lewis Hamilton.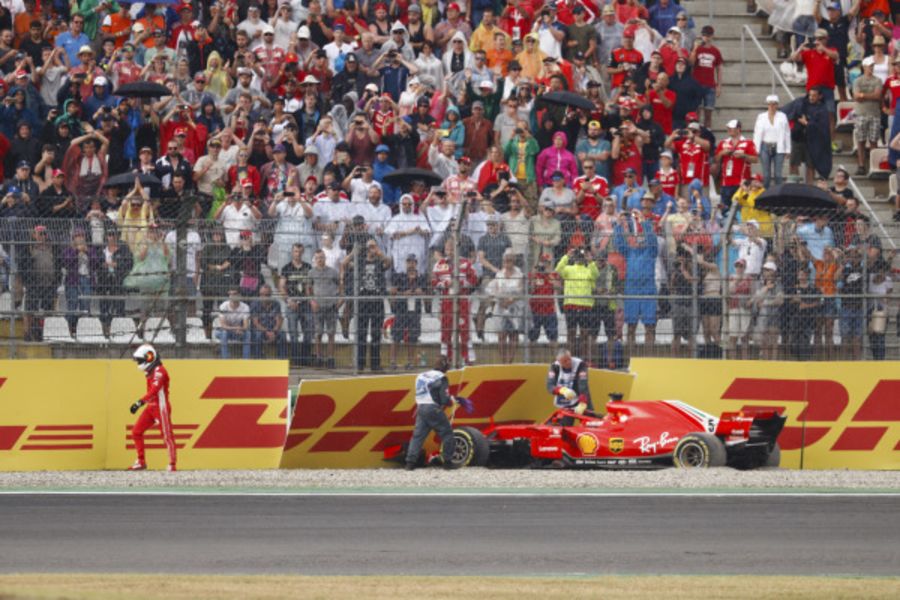 A psychological blow had been dealt, and Vettel's title charge began to unravel further from that point on. With Hamilton recovering from 14th to take the win, that weekend proved to be a seismic shift in each driver's title prospects, and yet further evidence if it was needed, that Ferrari and Vettel have developed a habit of shooting themselves in the foot.
MS: Hamilton's Singapore scorcher
It may not quite have generated as many headlines as Vettel's excursion to the gravel in Germany, or Max Verstappen's face-off with Esteban Ocon on Brazil, but 2018 will always be characterised, for me, by Lewis Hamilton's pole lap in Singapore. Qualifying three tenths quicker than anyone, and six faster than your title rival, at that point of the season and on a track that often doesn't have so much spare time in it, was a legend-confirming show of brilliance.
Biggest surprise
RW: The halo wasn't so bad after all
Now we've had time to come to terms with its presence, many of the halo's harshest critics appear to have softened their stance. While there are still those that believe ' F1 is dead' because of it, the halo for many has become much less of an issue than perhaps we first feared.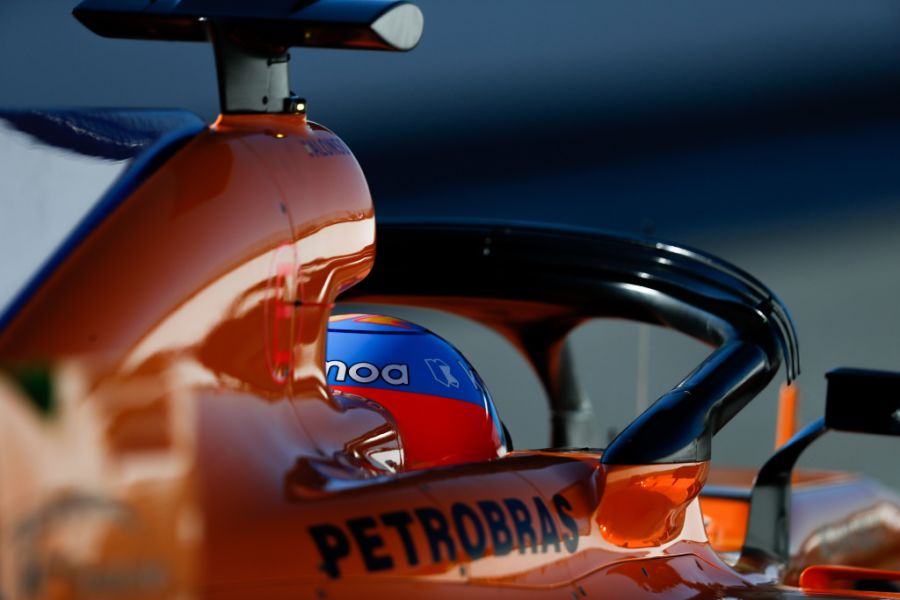 Whether you like it or not, it's here to stay, and the majority of fans probably will agree now that it's not the most horrendously ugly thing to have ever been placed on a race car (remember the penis noses of 2012?). In my eyes at least, the halo has done nothing whatsoever to spoil the show or reduce the excitement of seeing F1 cars fight for position at 180mph. If it saves just one driver from serious injury, as it likely did for Charles Leclerc in Belgium, its introduction can no longer be argued against.
MS: @F1
F1's social media presence couldn't have really got worse compared to the Ecclestone-era suspicion, but those at the controls on Twitter and YouTube in particular deserve great credit for engaging fans like never before with genuine wit and analysis. Things have only been ramped up since on-track action died down and Liberty Media deserve a bit of credit for moving F1 in line with other major sports, while also coming up with a new angle in this field.
Biggest disappointment
MS: 'Formula 1.5'
The disparity between the 'A' and 'B' class was pretty dispiriting – especially as displaced frontrunners simply tore through the field in a handful of laps on the occasions they started low in the grid. The midfield fight in 2018 proved that plenty of talented racers lie in that second tier – hopefully they'll have a chance to prove it against the best machinery in 2019. For Daniel Ricciardo's sake, I hope Renault can continue their progression and maybe bridge the gap. The Australian is one of F1's apex racers and deserves to be fighting for honours. If Nico Hulkenberg can get the podium monkey off his back too, all the better!
RW: The French GP Farce
Liberty Media's biggest mistake so far, and arguably the most disappointing moment of 2018, was the way in which it handled the farcical events of F1's return to Paul Ricard for the French Grand Prix. Seven-mile tailbacks, a lack of planning and disorganised event staff, made for a truly awful fan experience, with some even being forced to give up their race day tickets for fears of being stranded and unable to make flights home afterwards. If all that wasn't bad enough, the way in which F1 dismissed these reports and suggested that most ticket holders had had a positive experience showed a lack of consideration for the general public and left a bad taste in the mouth of many of the passionate F1 fans who travelled that weekend.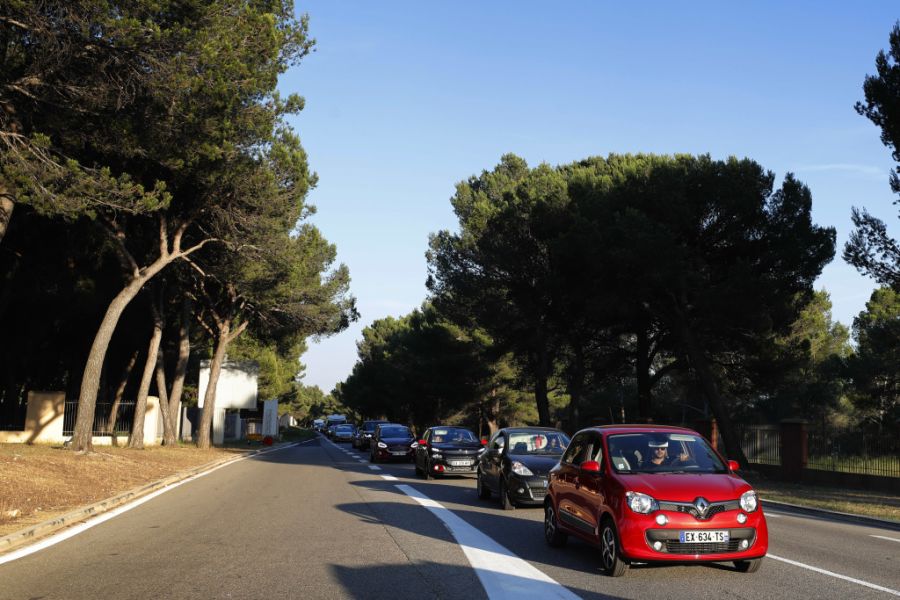 RW: Charles Leclerc
We knew he was good, but few expected him to be this good. Leclerc scored points on ten occasions and made it through to Q3 an impressive eight times during a stellar first season in the sport. His half-second qualifying advantage over teammate Marcus Ericsson was one of the largest on the grid, and while his Sauber team were one of the few midfield teams to progress as the season went on, Leclerc also improved in the latter half of the year, scoring points in five of the final seven races to secure a respectable eighth in the constructors' championship ahead of Toro Rosso and Williams. A dream move to Ferrari beckons for 2019, and his promotion makes for the exciting prospect of him becoming the Scuderia's youngest ever grand prix winner.
MS: Kevin Magnussen
The Dane completely changed his persona from on-track bad boy to one of the midfield's top performers. He remains unapologetically hard-nosed, but added guile helped him to some fine results in 2018. If Haas had been a bit more consistent, he could well have taken 'best of the rest' honours that went Nico Hulkenberg's way. Ineed, tack on the 10 points he'd have likely started the season with in Australia, were it not for a botched pit-stop, and the pair would be pretty much even. A new two-year deal – such a rarity outside of F1's heaviest hitters – shows the American team know they're onto a good thing.
Most disappointing
RW: Stoffel Vandoorne
Great things were expected of Vandoorne when he entered F1 at the beginning of 2017, but after just two full seasons with McLaren, his career at this level appears to be over. His GP2 title-winning campaign in 2015 was one of the most impressive in recent memory, and raised expectation that he'd soon be on the pace with Fernando Alonso and perhaps even leading his team's charge up the grid.
However, aside from a few flashes here and there, Vandoorne was comprehensively beaten, so much so that his position became untenable despite the Spaniard's decision to retire from F1. Alonso's 21-0 head-to-head record over Vandoorne in qualifying was hard to ignore, such a one-sided result has only happened three times since the turn of the century. In fact, the last person to suffer such a monumental hiding was Nelson Piquet Jr, 10 years ago. His teammate? Fernando Alonso, of course.
MS: Carlos Sainz
Sainz finished in the top half of the drivers' championship and scored points in 13 of 21 races - a better return than any midfield rival.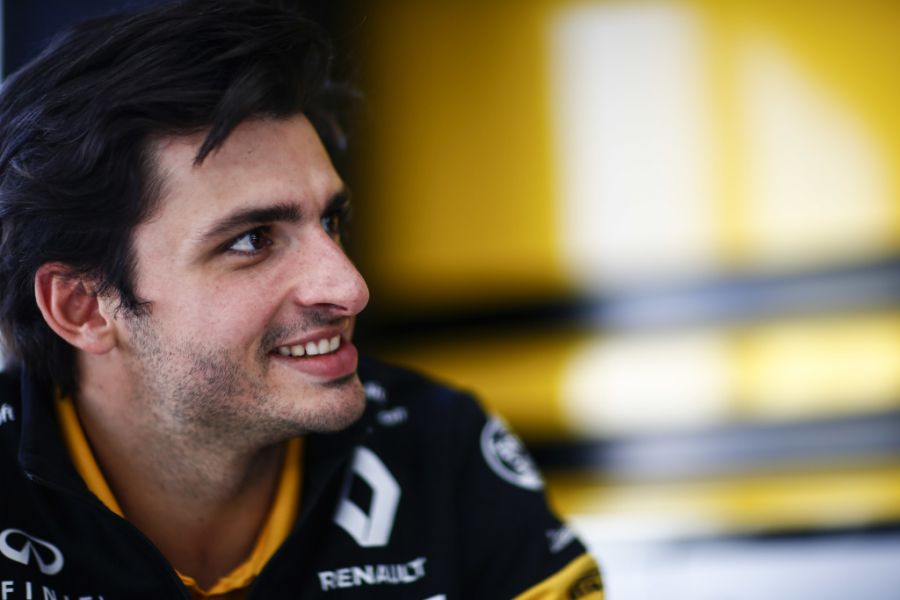 However, in the races both he and Nico Hulkenberg finished, the Spaniard was the lead Renault just four times. Having reportedly damaged his relationship with Red Bull in order to move to the French team ahead of schedule in 2017, Sainz needed a big campaign to back it up – a need that came into sharper focus when Daniel Ricciardo suddenly took away his hope of remaining in yellow next season. In the end, Sainz is perhaps lucky to still be on the grid in 2019 after Hulkenberg got the better of him – but is a switch to McLaren right now really that fortunate?
THE TEAMS
Biggest surprise
RW: Haas
Haas improved significantly on their previous best result of eighth in the constructors' championship by doubling their previous best points tally in 2018 to climb up to fifth place. Gunther Steiner even admitted surprise to be battling Renault for fourth in the championship as the team's progress even seemed to catch themselves out. In fact, had it not been for the team's double DNF while running high up in the points in Melbourne together with a number of costly mistakes by Romain Grosjean, Haas would likely have finished as 'best of the rest' - a huge achievement for the smallest team on the grid in only their third season of racing.
MS: Sauber
Sauber's 2017 was so bad that they had considered throwing in their lot with Honda, however Fred Vasseur's arrival has helped inspire the rebirth of one of F1's great underdogs. A tie-in with Alfa-Romeo and strengthened ties with Ferrari boosted Sauber's budget, on-track pace and crucially gave them access to a potentially generational talent in Charles Leclerc. The Monegasque was mixing it with Red Bulls on outright pace in the final two races of the year – a sign of both his and the team's meteoric progression through 2018. With Leclerc realising his dream at Ferrari, Kimi Raikkonen looks the perfect candidate to keep driving Sauber forward.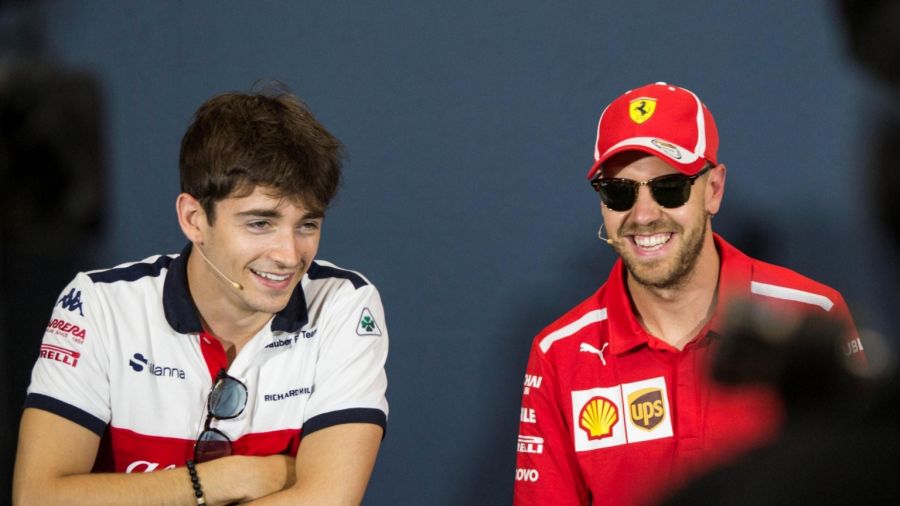 MS: McLaren
By the team's own admission, 2018 was effectively given up on in May after the MCL33 proved to be a tricky car to handle. What makes this revelation all the more bizarre is that Fernando Alonso scored points in each of the first five races of the campaign and the team began the year talking up its potential for development across the campaign – which we were told would return the 20-time title winners to the podium, and possibly even the top step. Instead, the year ended in regular finishes outside of the points – and often one or two laps behind the similar powered Red Bulls – and with the loss of a double world champion. The feeling that F1 would be better for a strong McLaren is hard to shake off, but a change is difficult to see coming soon.
RW: Williams
It was, without doubt, the worst season in Williams' long and illustrious history and it was sad to see this once great team slump to a new low as they finished bottom of the constructors' championship for the first time ever. From the moment the FW41 hit the track in pre-season testing, a difficult season was in store – Robert Kubica likened its handling to that of a bus.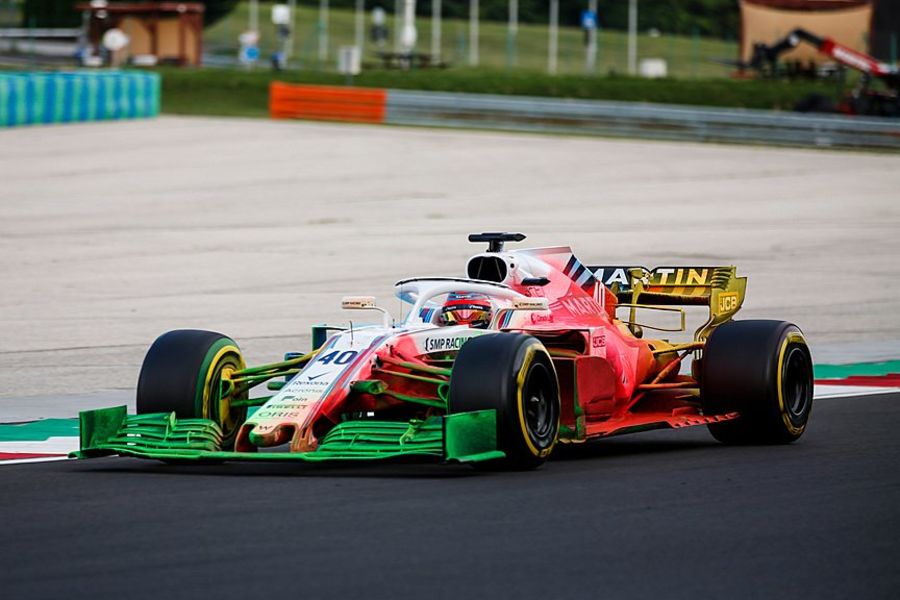 The team scored the measly sum of just seven points and were forced to write off their campaign mid-season after it became clear that their car was fundamentally flawed. Williams' miserable 2018 was compounded by the loss of key personnel along with a significant hole in the team's balance sheet after the loss of title-sponsor Martini and the many millions that Lance Stroll brought to the team.