Valtteri Bottas winless campaign was the single "flaw" in Mercedes' fifth-consecutive championship-winning campaign, according to former team principal Ross Brawn. Bottas is just the third driver in the 21st Century to go winless across a season in a championship-winning car.
Rubens Barrichello (2001) and Mark Webber (2013) have previously failed to win a race in recent years while the team has gone on to celebrate success at the end of the year – each time their teammate (Michael Schumacher, Sebastian Vettel and Lewis Hamilton) was crowned drivers' champion.
Likely victories slipped through Bottas' fingers in China and Azerbaijan in the early stages of the year – an untimely safety car and last-gasp puncture to blame.
But the Finn could not maintain his form and a third chance to win in 2018 was taken away when Mercedes ordered him to let Hamilton through for victory in Russia to aid the Brit's pursuit of a fifth world title.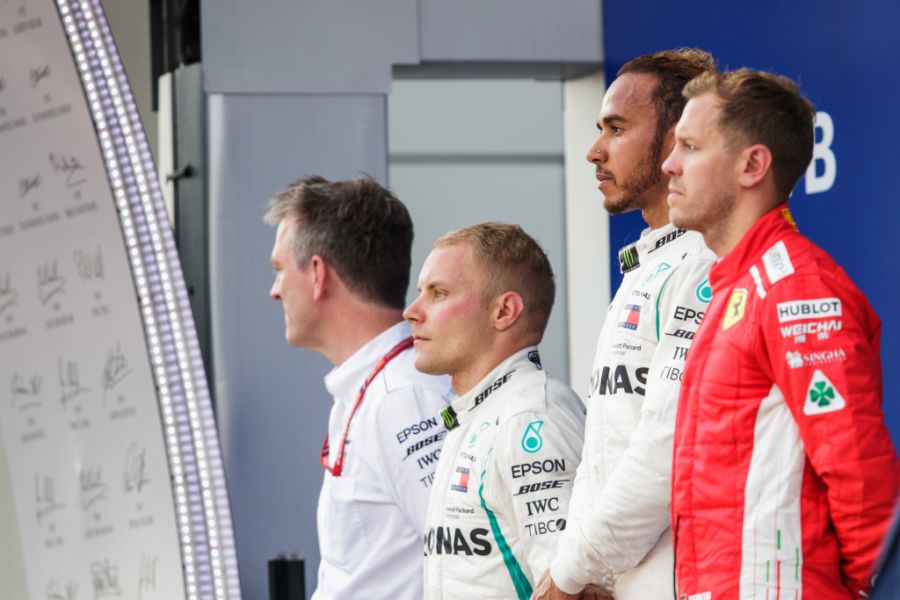 Team boss Toto Wolff admitted Bottas could be mentally damaged by a campaign he said turned "to shit".
"The only slight flaw, if there can be one in a season like this, was the performance of Valtteri Bottas, who had a difficult season, plagued by bad luck," Brawn said.
"Valtteri had some opportunities to win, but either through misfortune, as in Baku, or due to the occasional, understandable, decision by the team to maximise the result for the benefit of both championships he didn't manage it.
"The result [was] that he seemed rather out of sorts by the end of the campaign."
MORE: Rosberg doesn't pick Hamilton as 2018's best driver...
MORE: Mercedes fear Bottas 'damaged' after poor 2018