Niki Lauda is "determined" to make it to the season-ending Abu Dhabi Grand Prix, Red Bull chief Helmut Marko has revealed, despite his inability to walk as he continues to recover from lung transplant. Marko revealed that Lauda has enlisted the services of a doctor to ensure that he can celebrate another successful Mercedes season at the Yas Marina Circuit.
Lauda fell ill while on holiday in Spain and was later taken to hospital in Vienna, where he underwent the operation.
Doctors later revealed that Lauda would have died within days if he had not undergone the transplant.
The three-time F1 champion was released from hospital last month, but Vienna General Hospital said in a statement that his rehabilitation would remain "intensive".
The Austrian has been much missed in the paddock, especially at Mercedes where he had served as non-executive chairman since 2012.
However, Bernie Ecclestone recently revealed that Lauda has set a target of making it to Abu Dhabi and Marko has explained how it will be done.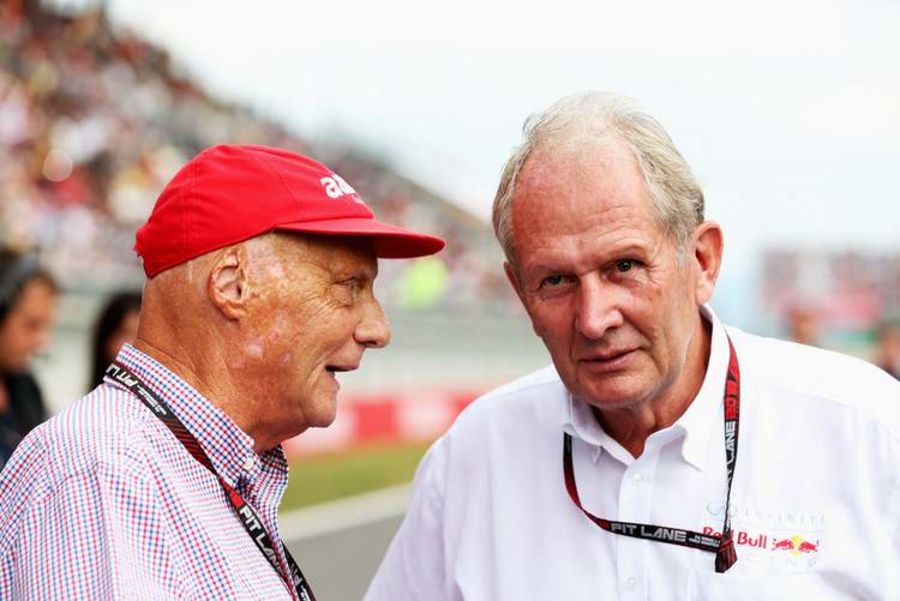 "I talked to Niki. And he is determined to make his comeback in Abu Dhabi," Marko told Blick. "He has already organized a doctor to accompany him!
"At the moment, Niki cannot even manage a step without help. He could not even hold a walker.
"But we know him. When he sets a goal, he goes for it mercilessly. As in 1976 after the fire accident on the Nurburgring. His burned body cried out in pain for rest, relaxation and patience.
"We know after 40 days he trained in Monza in a Ferrari. After 42 days he finished fourth at the Italian Grand Prix.
"It was one of the biggest comebacks in sports history. And that's why I trust Niki in everything.
"The madness will accompany him to Abu Dhabi!"
MORE: Lauda sets date for F1 comeback
MORE: Lauda released from hospital