Sauber bevestigt Leclerc en Ericsson voor bandentest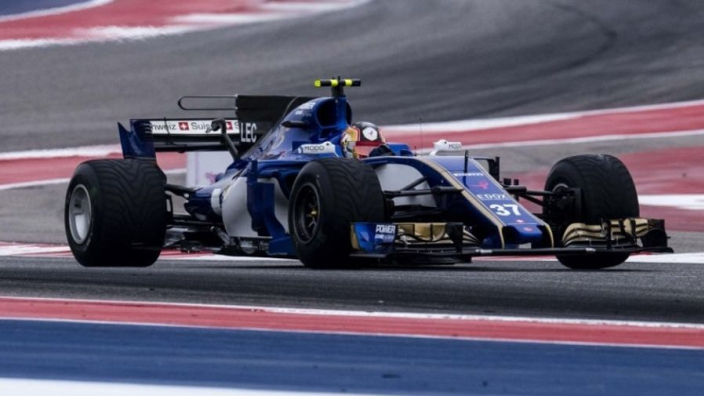 Het Formule 1-team van Sauber heeft vanochtend via Twitter laten weten dat het de bandentest van Pirelli zal afwerken met Charles Leclerc en Marcus Ericsson. De tweedaagse bandentest van de bandenfabrikant zal op dinsdag en woensdag worden afgewerkt op het Yas Marina Circuit in Abu Dhabi. Dezelfde locatie waar gisteren de Grand Prix plaatsvond.
De eerste testdag zal Marcus Ericsson achter het stuur kruipen van de Sauber. De Zweed zal met gemengde gevoelens plaatsnemen in de bolide, wetende dat het zijn laatste keer zou kunnen zijn. Sauber heeft namelijk min of meer bevestigd dat het met Ferrari in gesprek is om Ericsson te vervangen door een coureur uit de opleiding van de Italianen. Ditzelfde gebeurt namelijk ook met Pascal Wehrlein. De Duitser moet plaatsmaken voor - naar alle waarschijnlijkheid - Charles Leclerc.
Dat Leclerc op de woensdag bij Sauber een test mag afleggen, geeft al aan dat hij een zeer serieuze kans maakt op het zitje van Wehrlein. De Formule 2-kampioen moet echter nog even afwachten of hij dan naast Ericsson zal komen te rijden of dat het toch Antonio Giovinazzi wordt. Laatstgenoemde zou naar verluidt namelijk de meeste kans maken om eventueel het stoeltje van Ericsson over te nemen. Giovinazzi reed dit seizoen al twee races voor Sauber toen hij mocht invallen voor de geblesseerde Wehrlein.