Brendon Hartley neemt plek Gasly in bij Grand Prix van de Verenigde Staten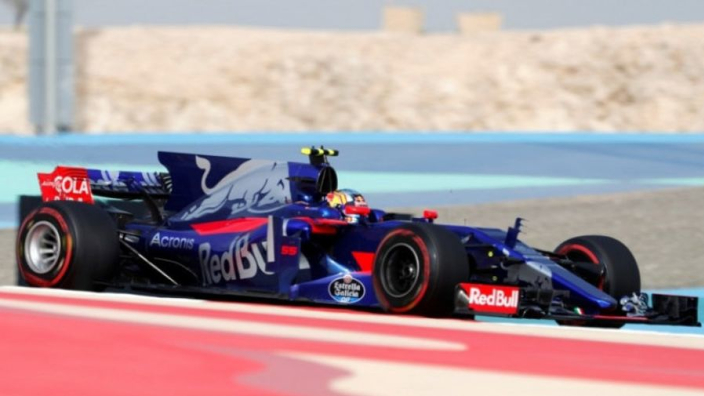 Pierre Gasly rijdt volgend weekend de laatste race in de Super Formula. Hij heeft grote kans deze op zijn naam te zetten. Daardoor kwam er een stoeltje vrij bij Toro Rosso voor de Grand Prix van de Verenigde Staten. Deze is met Brendon Hartley nu ingevuld.
Toro Rosso maakte vanavond middels een persbericht bekend dat Hartley de plek van Gasly inneemt op het circuit van Austin. De in Nieuw-Zeeland geboren Hartley zal aankomend weekend zijn debuut in de Formule 1 maken aan de zijde van Daniil Kyvat. Hartley, 27 jaar oud, won dit jaar de 24 uurs van Le Mans en is de laatste drie jaar actief in de World Endurance Championship namens Porsche. Hartley kwam al eens eerder in actie voor Toro Rosso. Dat was in 2009 als testcoureur op het Circuit of the Americas.
Hartley reageerde op de website van Toro Rosso zeer enthousiast op het besluit om hem aan te wijzen als vervanger van Pierre Gasly. "Wat een geweldig gevoel! Deze kans kwam als een soort van verassing, maar ik heb nooit de ambitie en mijn kinderwens om in de Formule 1 te rijden opgegeven." Teambaas Franz Tost laat in een reactie weten dat hij ervan overtuigd is dat Hartley het goed zal doen in Austin. "We zijn heel blij om hem weer terug te hebben in het team. Met al zijn race-ervaring van de afgelopen jaren zijn we ervan overtuigd dat hij geweldig werk voor ons zal doen."