Max Verstappen over komende races: "Ik ga mijn best doen op het podium te komen"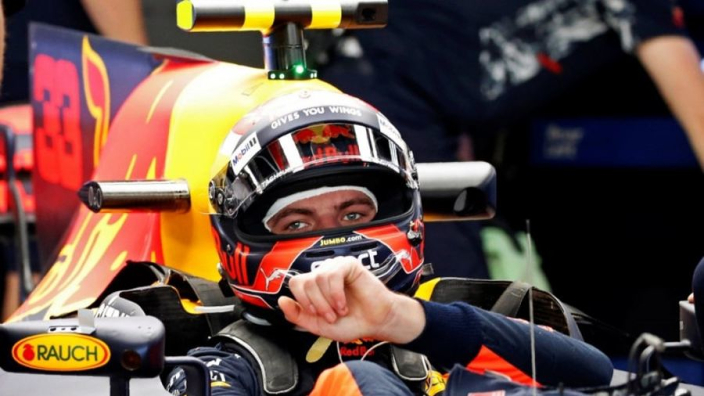 Max Verstappen laat via zijn eigen website weten wat hij van de komende races verwacht. De eerste, in de Verenigde Staten, heeft in het verleden voor mooie resultaten gezorgd. In de race daarna, in Mexico, hoopt Max dit jaar wél een podiumplaats te halen.
Max Verstappen is positief gestemd over de volgende races. Via Verstappen.nl laat hij weten wat hij van de komende Grand Prix op the Circuit of the Americas vindt: "...het is een fijn circuit om te rijden. In 2015 finishte ik als vierde op een erg natte baan. Er lag veel water, maar ik genoot echt van de race, omdat ik van die omstandigheden houd. Het (circuit, red.) is korter en sneller dan andere circuits met een vergelijkbare layout." In 2015 haalde Verstappen zijn beste resultaat in de VS, want vorig jaar viel hij uit door een technisch mankement.
Over Mexico, de bestemming na de VS, is Max zo mogelijk nog enthousiaster: "In Mexico ga ik mijn best doen om dit jaar op het podium te komen. Ik was er vorig jaar dichtbij, maar helaas pakte het op het einde niet goed uit voor ons." Verstappen raakte toen in een zeer verhitte strijd met Sebastian Vettel verwikkeld, waardoor hij vanwege een tijdstraf uiteindelijk zijn derde plaats moest afstaan. "De baan is geweldig en heeft een unieke sfeer."
Er staat nog wel een gridstraf te wachten voor Verstappen, die binnenkort een nieuwe motor in zijn RB13 moet krijgen. De Grand Prix in Mexico werd aangenomen als het moment waarop dit waarschijnlijk gaat gebeuren. Het feit dat Verstappen voor een podium wil gaan in Mexico, maakt het wat onwaarschijnlijker dat het inderdaad daar gebeurt.