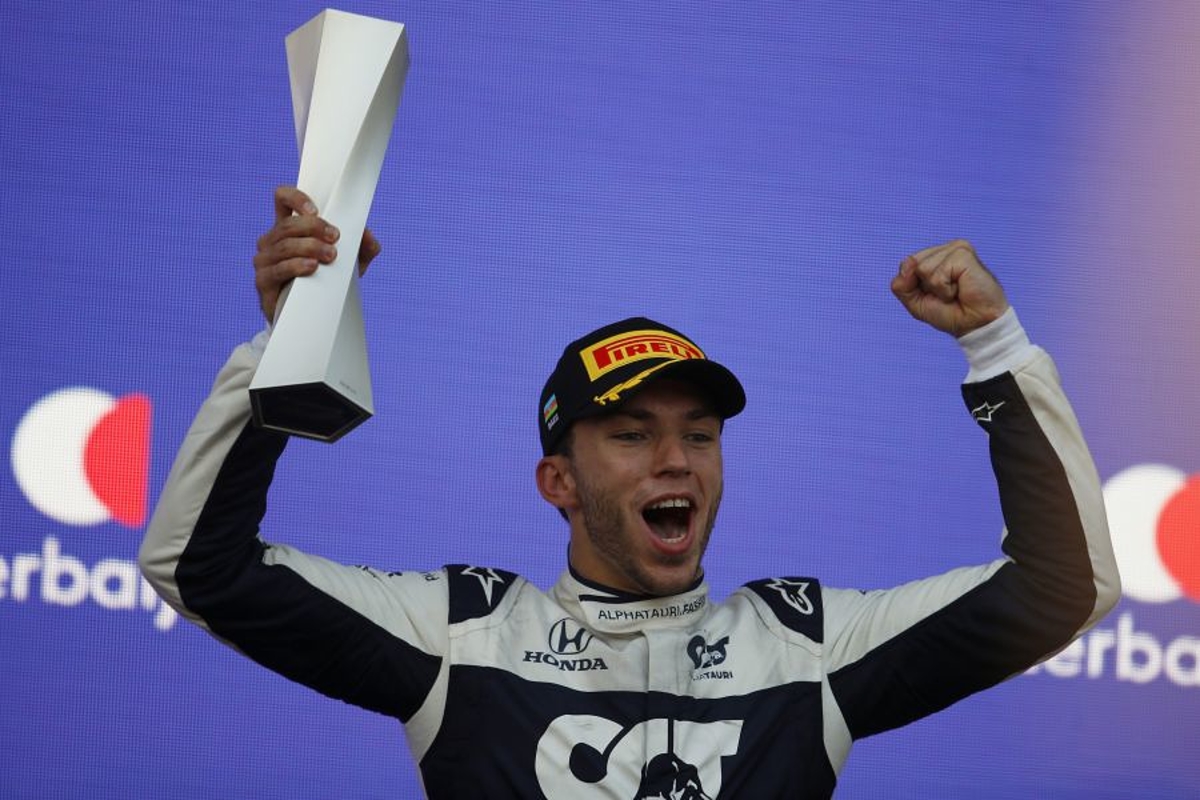 Gasly determined to defend Azerbaijan podium
Gasly determined to defend Azerbaijan podium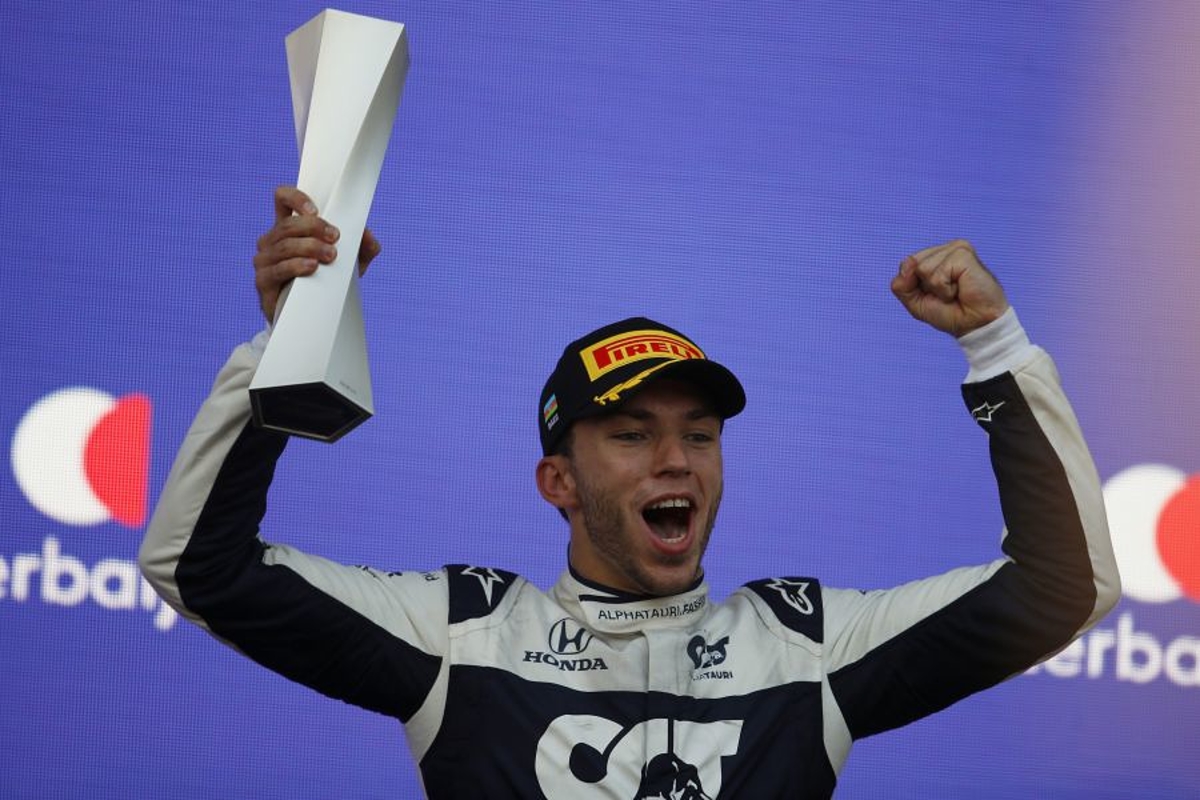 Pierre Gasly has stated his ambition to "defend" his third-place trophy secured in last year's Azerbaijan Grand Prix.
After a dramatic tyre blowout caused Max Verstappen to retire from the lead and Lewis Hamilton was relegated down the order having mistakenly knocked his 'brake magic' switch, Gasly was one of the chief beneficiaries.
"Last year we did really well here, as I finished on the podium in third place after qualifying fourth and it was an excellent race for the team as Yuki was also in the points in seventh," explained Gasly.
"So, we come to Baku to 'defend' that result.
"Getting a tow down that final long straight would be helpful for Qualifying, but apart from that, it's another street circuit - very twisty and tight with characteristics similar to Monaco, which means mechanical grip has a greater importance than at other tracks.
"We had the speed in Monaco, let's see if we have it here too."
Gasly "optimistic" of AlphaTauri pace
After finishing ninth in the standings last year, however, the Frenchman has endured a tough start to F1's new era and sits 14th in the table and without a point since the Australian Grand Prix in April.
But off the back of a stunning recovery drive to 11th in Monaco, Gasly is in a confident mood ahead of this weekend's Azerbaijan Grand Prix.
"As a team we know we have work to do to perform at the highest level in the coming races," the AlphaTauri driver added.
"We know the performance level is there, so we are going to keep pushing even if we have lacked success so far, but there are signs that we still have plenty of chances to do something good, maybe starting this weekend in Baku.
"I have a good feeling about this race, as the Baku track is made up of nothing but slow corners and we know that, so far this year, we seem to struggle more in high speed turns.
"So, I think the layout could potentially suit us. We mustn't forget there's that long main straight, so we will have to see how we deal with that. But overall, I'm reasonably optimistic we can perform well there."