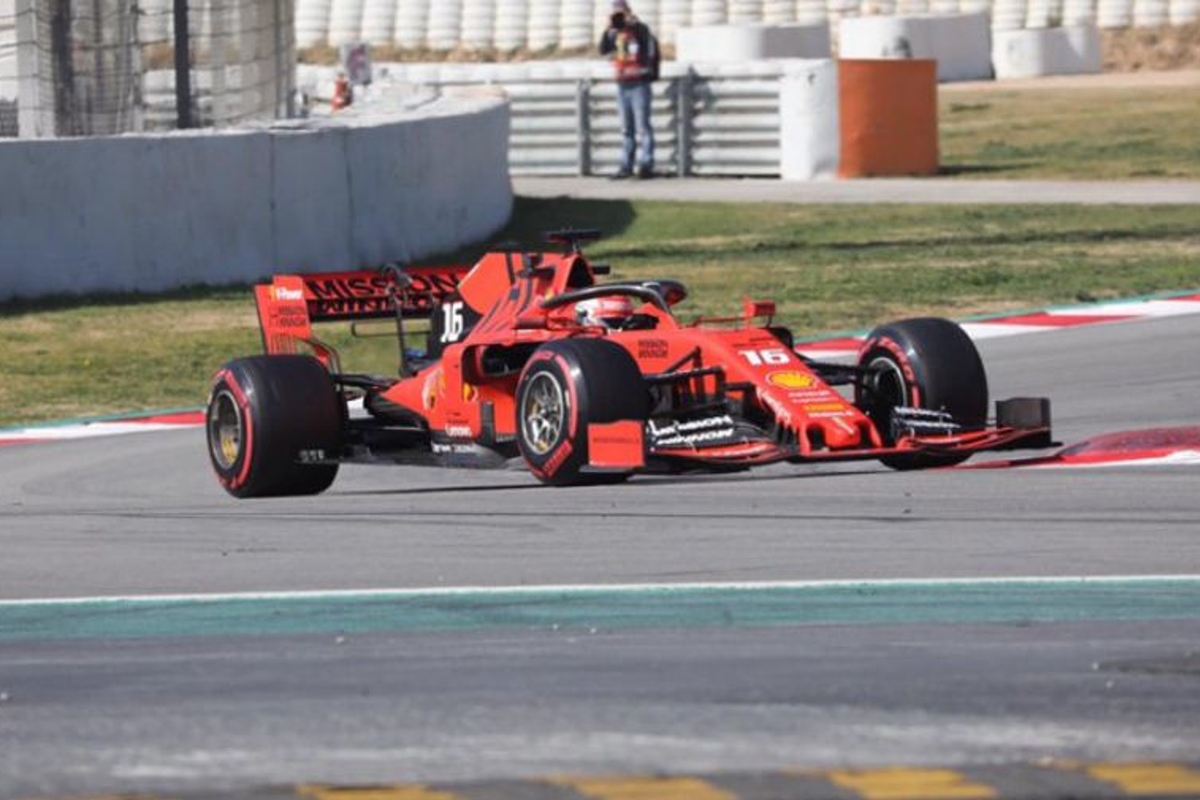 Leclerc turns the screw on Mercedes as Ferrari flies
Leclerc turns the screw on Mercedes as Ferrari flies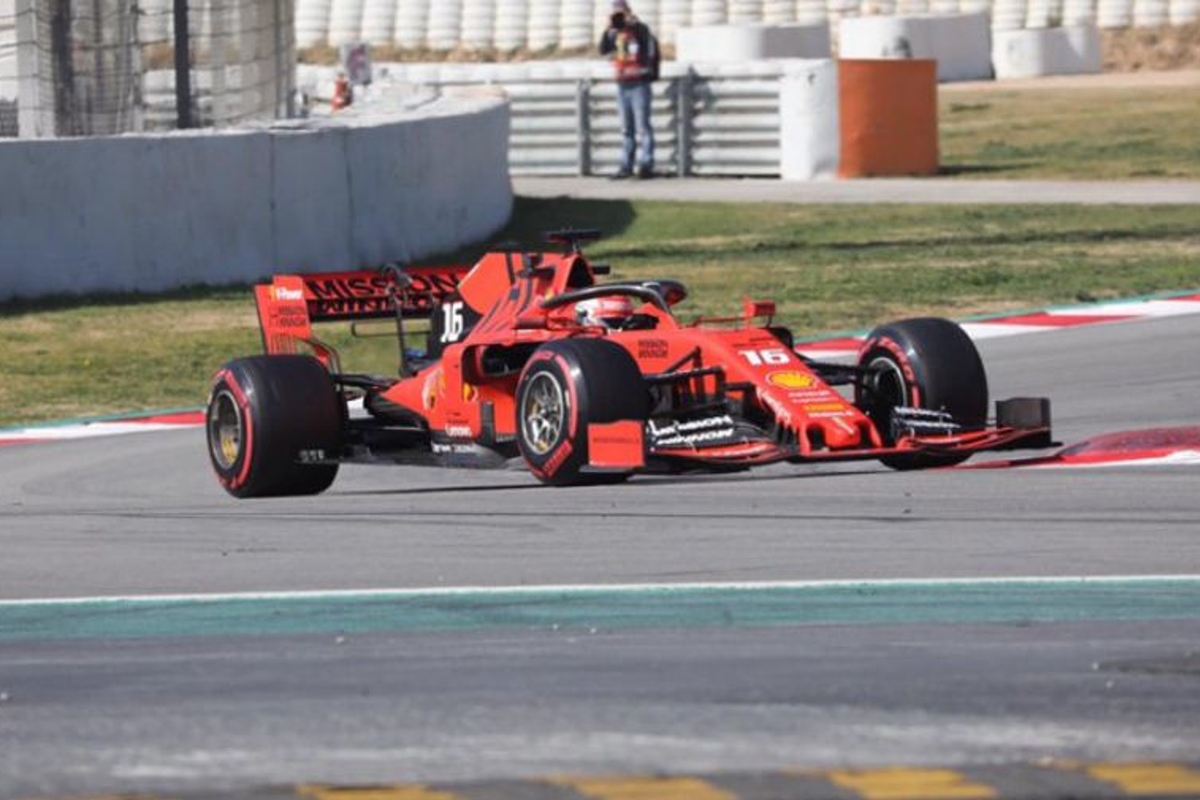 Having seen their Wednesday programme spoiled by Sebastian Vettel's crash, Ferrari responded in fine fashion the following morning as Charles Leclerc obliterated the timesheets at the Circuit de Catalunya. Leclerc ended the morning session with a top time of 1:16.231, seven tenths quicker than anyone else and just a shade off last year's pole time in Barcelona.
With Pirelli's softest C5 compound tyres bolted on, Leclerc torched the previous best, set by Alexander Albon in the Toro Rosso, on three separate runs in the morning.
Come on!!! 1?:1?6?.2?3?1? (by Leclerc) #F1Testing — Circuit de Barcelona-Catalunya (@Circuitcat_eng) February 28, 2019
Leclerc had been limited to a solitary installation lap the previous evening after wheel-rim damage had sent Vettel skidding into the barriers at turn three.
He made up for it with more than a half century of laps on Thursday morning, including a few single-lap efforts which lit up the timing boards.
For comparison, Leclerc's time would have been good enough for third on the grid in last year's Spanish Grand Prix, ahead of new team-mate Vettel.
Although fuel loads and other settings will likely remain unknown, making it difficult to judge whether this was Ferrari reaching their upper limit of performance, Leclerc's lap is at least another positive indicator that Formula 1 cars will not be significantly slower in 2019.
Simplified front wings and other aerodynamic tweaks, introduced in an attempt to boost overtaking, had been expected to make cars more than a second slower, but lap times already quicker than we saw at this stage last year seem to have put that theory firmly to bed.
MORE: Ferrari confirm cause of Vettel crash
MORE: Steiner: Haas comfortable with Rich Energy's 'aggression'