We're embarking on another Lewis Hamilton championship-party tour to end a Formula 1 season – first stop Sao Paulo and the home of Samba for the Brazilian Grand Prix. Mercedes' chase of a fifth constructors' crown and plenty more means the Interlagos race is one to watch.
CIRCUIT DEBRIEF
One of F1's shortest laps of the year – only Mexico and Monaco are shorter.
Always one of F1's most unpredictable weekends for weather – rain is forecast this week.
Expect drivers to be monitoring their right-rear tyres, set to take a hammering around Interlagos' anti-clockwise layout.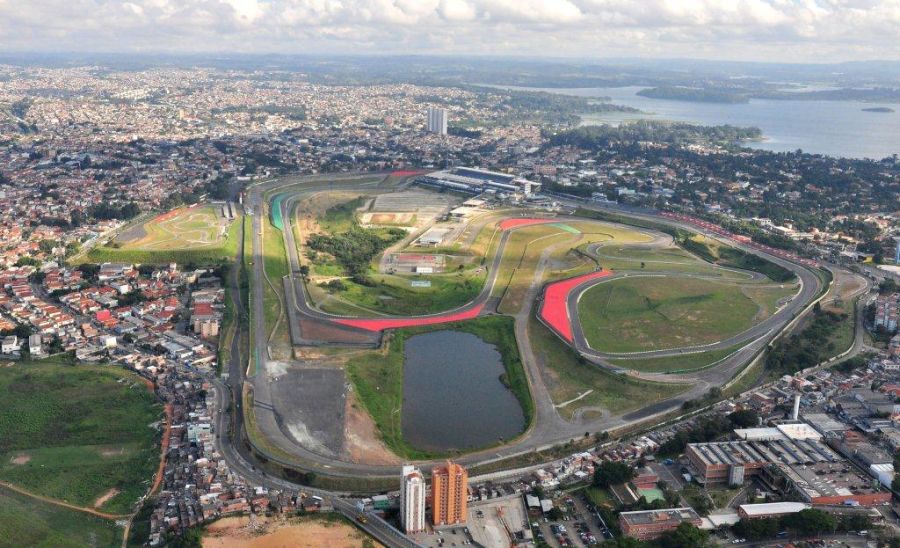 WHAT'S AT STAKE?
If Hamilton and Valtteri Bottas can accrue 31 points or more between them, Mercedes will wrap up their fifth team title and stand one year away from matching Ferrari's record for successive constructors' crowns.
It's perhaps unlikely that a Hamilton victory will build up the bulk of any potential haul, however, the Briton has never won a race after securing the championship in seasons where he was not crowned in the final grand prix of the season.
Sebastian Vettel won here last year after Hamilton had been crowned in Russia and a repeat may be the favourite bet for the weekend, but Bottas will be one to watch.
The Finn was pole-sitter here last year and is desperate to grab a victory before 2018 is out.
Hamilton says he won't gift his team-mate a win to payback the team orders that denied Bottas in Russia – not that the Finn has any concerns.
"Definitively I don't want to win if it's given to me, I want to win by doing it by myself," Bottas said.
"Coming here knowing that there is a possibility to win a race is obviously a good feeling."
On the face of it, we're unlikely to see Red Bull crash into the fight for honours again as in Mexico in dry conditions, but the threat of rain – especially on raceday – could light up the hopes of Daniel Ricciardo and Max Verstappen.
Especially Verstappen. Our race-winner last time out delivered one of his very best F1 drives in the wet in Interlagos in 2016 to snatch third, having dropped to 16th in the wet.
GOOD MORNING, VIETNAM
With the 2018 campaign winding down, there has been plenty of looking ahead in race week.
It was confirmed on Wednesday that F1 will go racing in Vietnam from 2020, with a street race in Hanoi perfectly encapsulating Liberty Media's vision for the future of the sport, according to Sean Bratches.
VIDEO: A virtual lap of the Vietnam GP
F1's commercial chief also warned that iconic tracks like Silverstone are not guaranteed a future in the sport – all this has combined to make fans and some drivers alike a little uneasy.
Hamilton says he won't stick around to see if he can tackle a 25-race calendar – a figure that has often been quoted as Liberty's desired number of grands prix per year.
A potential race in the Netherlands has also sparked excitement in Verstappen's home country – with Liberty keen to take advantage of the Red Bull star's growing popularity.
Zandvoort seems most likely to host a race that could be introduced by 2020, but the TT circuit in Assen is also in the mix.

AND JUST BECAUSE IT'S BRAZIL…
Enjoy!