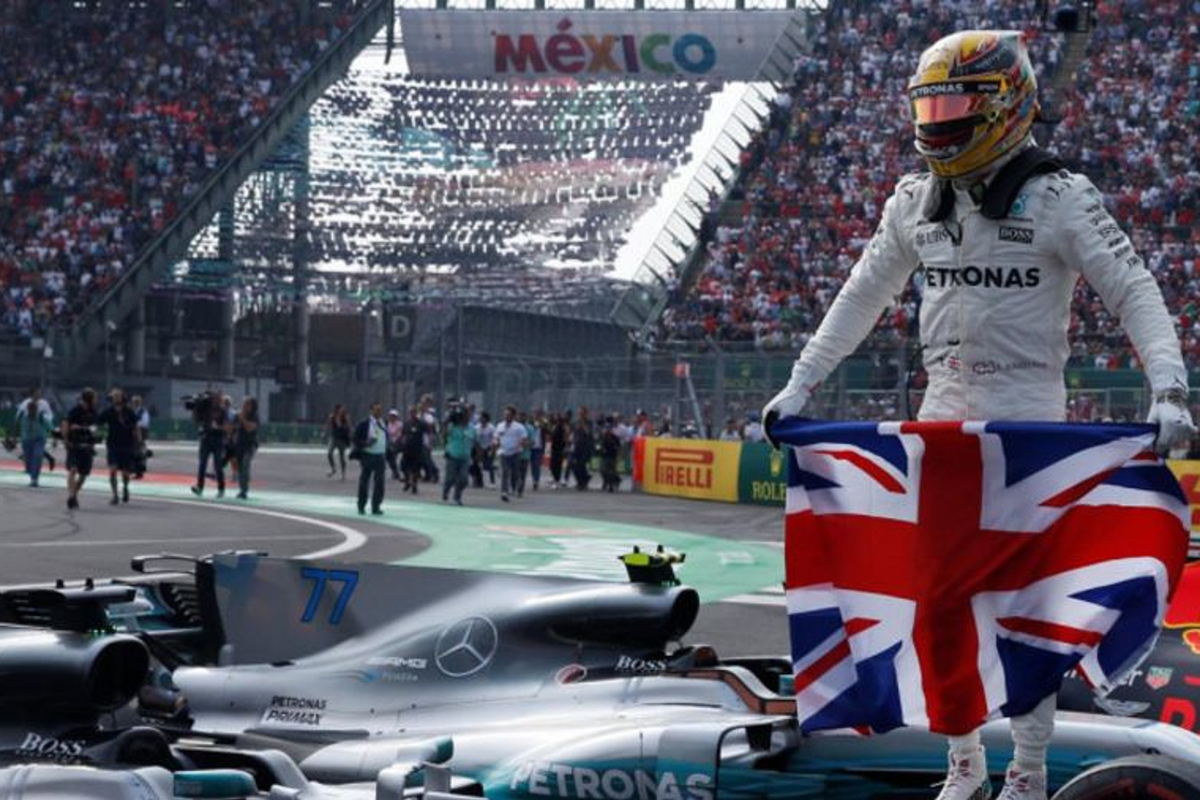 Hamilton set for title in Mexico - but not race win?
Hamilton set for title in Mexico - but not race win?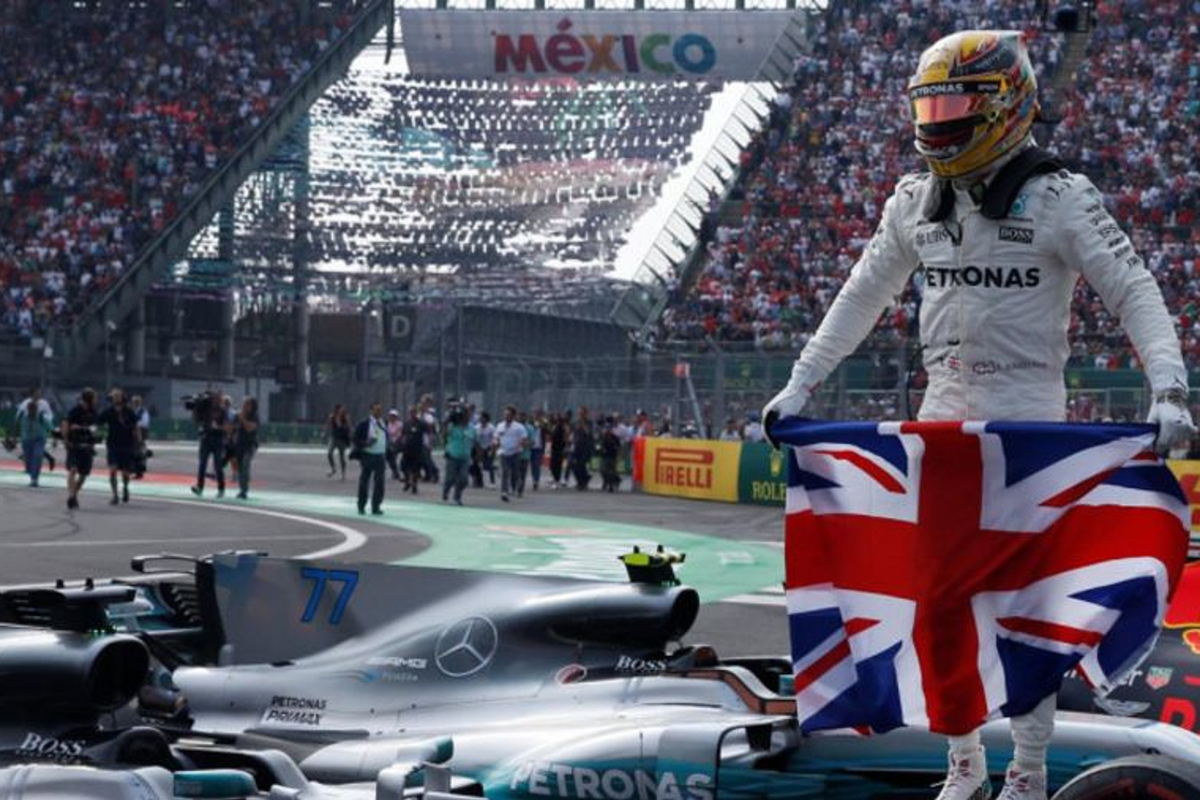 Glory awaits Lewis Hamilton at the Mexican Grand Prix as he stands on the brink of taking a fifth world title having been made to wait in Austin last week. As was the case 12 months ago, however, Hamilton may well be crowned despite failing to win in Mexico City - something that looks a distinct possibility.
Who's in contention for the win?
After a run of three podiums in the past four races, Red Bull are expected to be amongst the frontrunners in Mexico City this weekend, and it could be the team's best chance of securing a win in the races that remain.
Max Verstappen scored a dominant win in last year's Mexican Grand Prix and his team will look to take advantage of a particular characteristic of the Autodromo Hermanos Rodriguez that may make a repeat performance possible this year.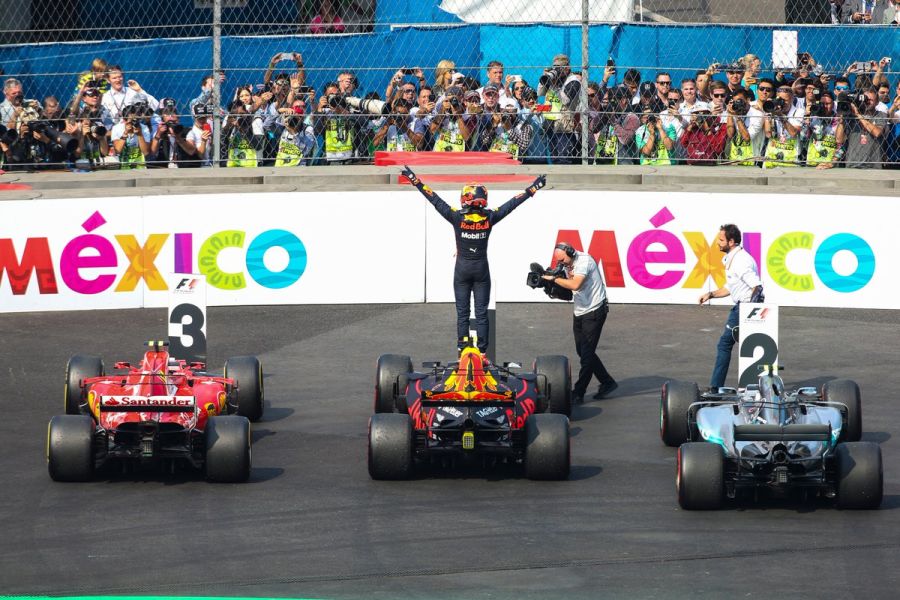 The Mexico City circuit is located 2,240 metres above sea level and has the highest altitude of any circuit on the F1 calendar. Because of the extreme altitude here, the air is much less dense meaning the power unit has to work harder to compensate for the lack of oxygen.
This has the effect of narrowing the spread between rival power units, meaning Red Bull's deficit is much less noticeable here compared to other circuits.
That aside, Mercedes' boss Toto Wolff admits that the Mexican circuit has been "one of the weaker tracks" for his team in previous years, and with Ferrari finding its form in Austin, the Brackley-based team may have a tough weekend in store.
Will Ferrari continue with its Austin-spec downgrade?
Ferrari took the unusual step in Austin of 'downgrading' its car and reverting to a spec that the team had run earlier in the season, and it proved to be the right move.
Kimi Raikkonen's win at the US Grand Prix was the team's first since Sebastian Vettel took victory in Belgium two months ago, but in the same period Hamilton has won four races to place him on the brink of a historic fifth championship win.
It's not the first time that Ferrari's mid-season car developments have had the opposite to their intended impact, and it will be interesting to see if the parts that Ferrari introduced Singapore, Russia and Japan Grands Prix will make an appearance this weekend.
Both championships could be sealed this weekend
Mercedes hold a 66-point lead over Ferrari going into the final three races, but the constructors' championship could effectively be wrapped up this weekend if results go the way of the German team.
A 1-2 for the Silver Arrows would all but seal a fifth consecutive constructors title as even with a 3-4 finish, Ferrari would be 82 points adrift with a maximum of 86 points remaining.
It's worth noting that only one team in history has equalled or bettered five titles in a row and that's Ferrari, whose six straight championship wins during their dominant period between 1999-2004 has never been bettered.
In the drivers' championship, Vettel must win to keep his slim hopes alive, while Hamilton needs only a seventh place or better to secure a fifth world title whatever the German does.
There's still lots to play for in the midfield
Force India have their sights set on stealing sixth place in the constructors' championship, and a strong result in Mexico could put them in pole position to achieve that with only two races remaining after this weekend.
The passion, the love, the enthusiasm - thank you México for showing us why this is one of the highlights of our year! #MexicoGP pic.twitter.com/MVAYRFeGqK — Racing Point Force India F1 (@ForceIndiaF1) October 26, 2018
After a strong showing in recent races, the Silverstone-based team has closed to within 11 points of McLaren despite technically only being in existence for six Grands Prix. Since having their points tally wiped out after entering administration, the team has outscored McLaren by 47 points to six and seem destined to leapfrog the Woking team who have all but given up on this season.
Elsewhere, Renault have moved 22 points clear of Haas in the battle for fourth place following their double points finish in Austin and Kevin Magnussen's disqualification over fuel irregularities.
That was not the only reason for the American team to leave their home race feeling frustrated, as they are now on shaky ground following the FIA's decision to award Romain Grosjean one penalty point for his coming together with Sauber's Charles Leclerc.
Should the Frenchman accrue a further two penalty points in either practice or qualifying this weekend, he'll be forced to sit out Sunday's race as he will have collected 12 points within a 12-month period. One point will expire after this weekend, and a further two will be taken off after the next round in Brazil, but for this weekend at least, Haas will be hoping their driver stays well clear of trouble.