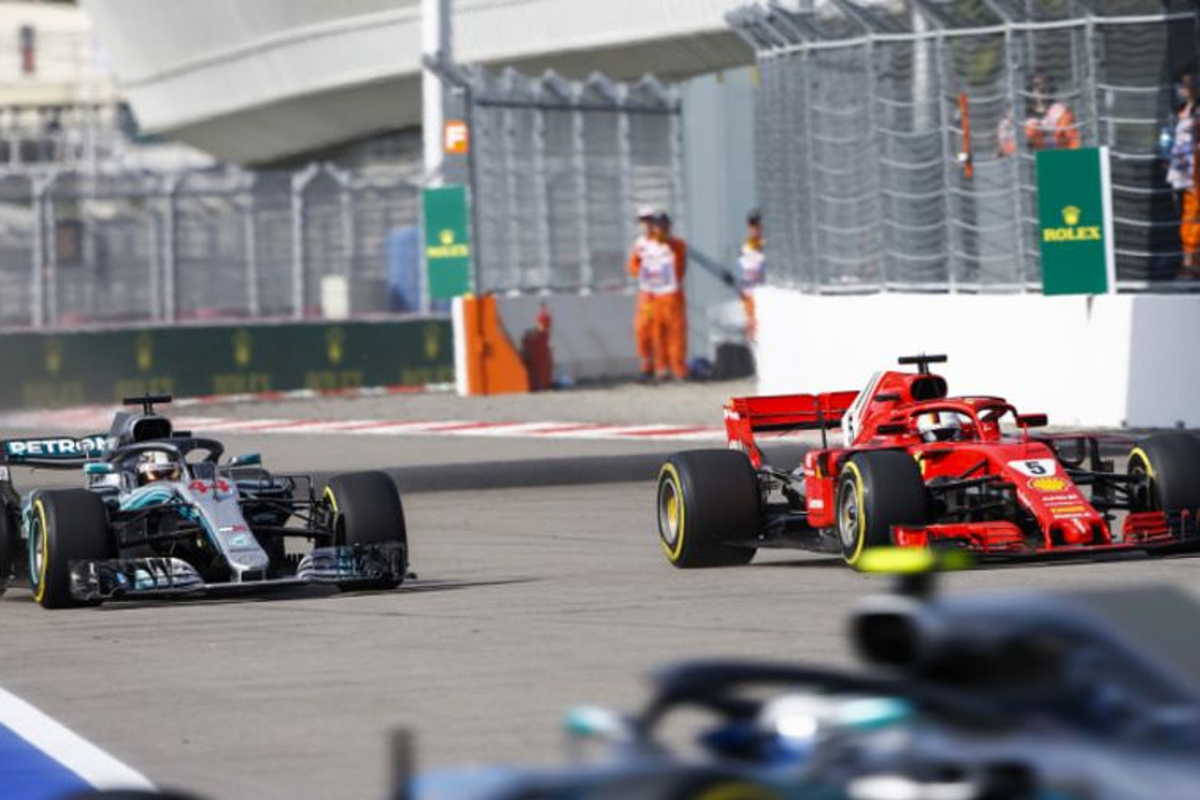 Vettel warned not to repeat controversial move on Hamilton
Vettel warned not to repeat controversial move on Hamilton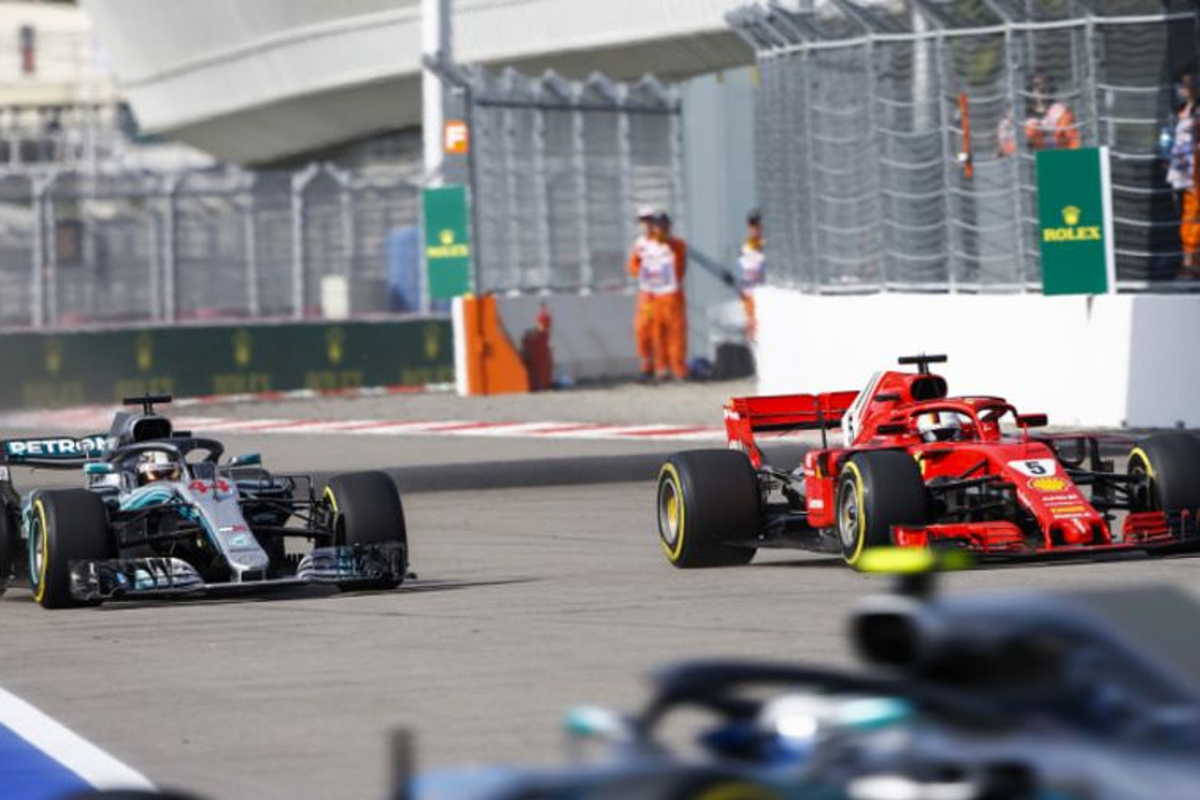 The move that Sebastian Vettel made on Lewis Hamilton at the Russian Grand Prix will likely be punished if replicated in future races, despite the German avoiding sanction for swooping in front of the Mercedes in the recent race in Sochi.
Vettel overtook Hamilton in the pit-stops in Russia, but was soon fending off an attack from his championship rival, who had to back out of a move around the outside of turn two when Vettel doubled down on a move onto that line.
Hamilton took issue with Vettel's defending on team radio and after the race, accusing him of moving twice in the braking zone – a tactic effectively outlawed after Max Verstappen angered rivals with it in 2016.
FIA race director Charlie Whiting said Vettel avoided a penalty as he had moved twice in the same direction, whereas previous instances have seen drivers weaving across lines, but suggested the Ferrari man would not be so lucky were he to do so again.
"The rule about two moves is traditionally about making a move one way and then making a second move the other way," said Whiting.
"I think everyone felt that that was what was generally understood by the rule, but I must say that when I first saw the incident in the race in Russia I thought the same: he [Vettel] has moved twice when I saw it from Lewis' onboard.
A crucial move by @LewisHamilton to get past Sebastian Vettel and allow Mercedes to take control of the #RussianGP ????????

Several laps later, he's 50 points clear of his title rival ????#F1 pic.twitter.com/AKlsCXCACc — Formula 1 (@F1) September 30, 2018
"But when you look at it from track cameras and a forward shot when they are coming towards you, it is much less clear: that it looks like one move with a hesitation.
"It doesn't look like two distinct moves, which is why the stewards did not feel that they could justify a penalty."
Whiting added: "What I did clarify to them is that if a driver does two moves in the same direction, that is the same as doing one in either direction.
"So if Seb had gone once, looked and then gone again very, very clearly I think that would be equally bad as making a move in either direction."
MORE: Vettel sets Ferrari target for 2018's remaining races
MORE: 8 Schumacher records Hamilton can beat