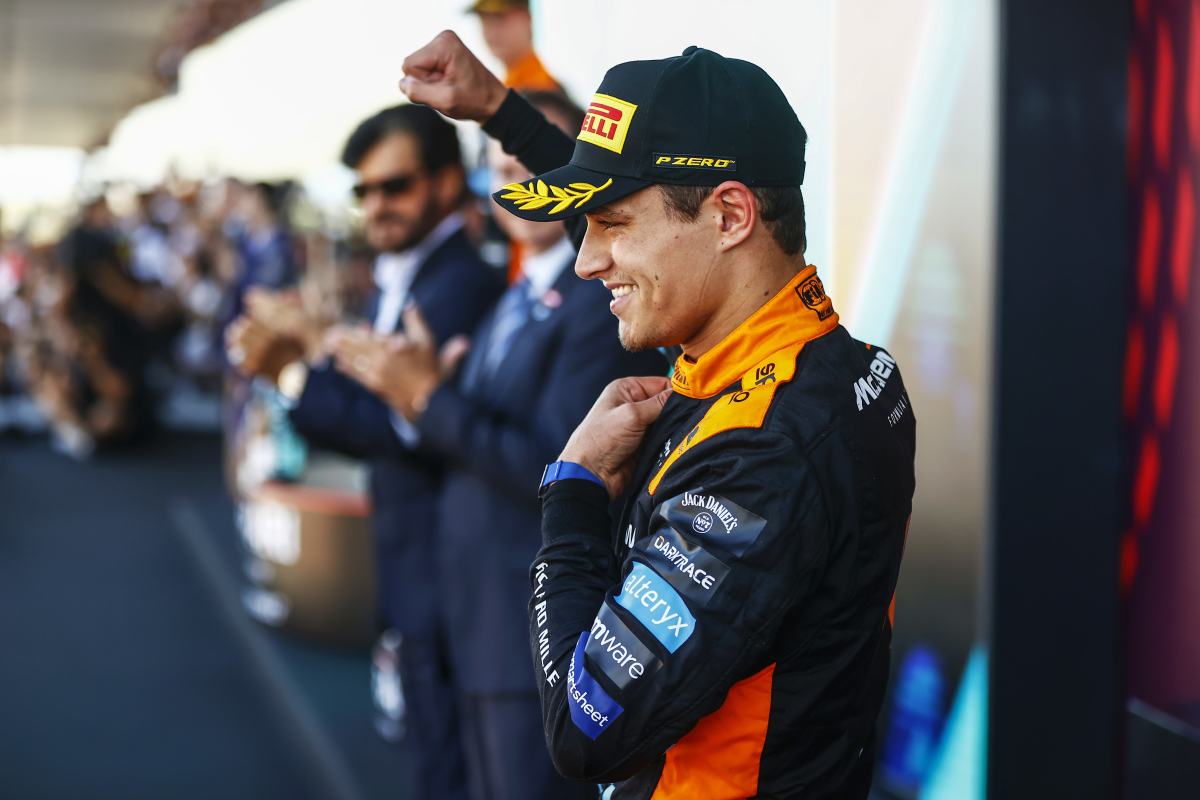 Norris sends Red Bull OMINOUS warning after McLaren improvement
Norris sends Red Bull OMINOUS warning after McLaren improvement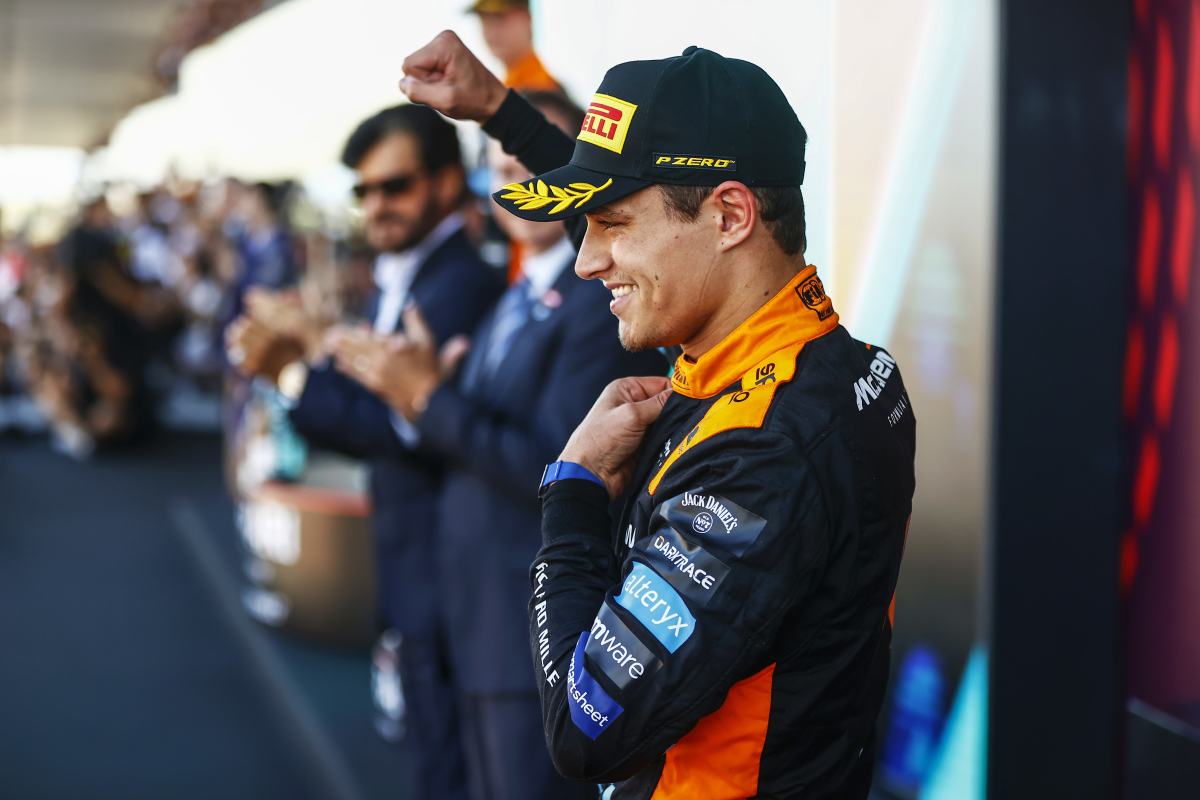 Lando Norris has claimed that McLaren have "plenty more" to deliver in the upcoming Formula 1 season following a string of positive results in the second half of the 2023 campaign.
McLaren have experienced a significant resurgence with upgrades introduced at the Austrian Grand Prix, resulting in nine remarkable podium finishes between Norris and Oscar Piastri.
This revival has also meant that McLaren have become Red Bull's closest competitors with Norris snatching pole from Max Verstappen at the Brazilian Grand Prix sprint race.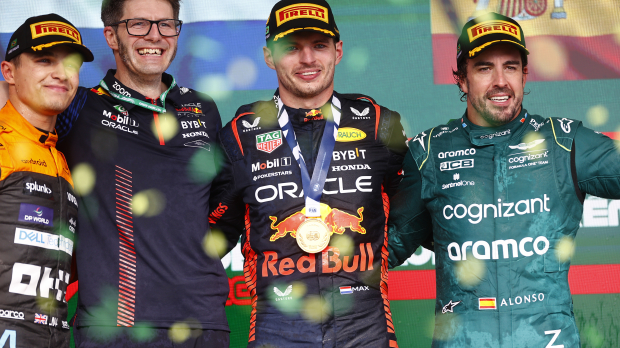 While it looks unlikely that McLaren can compete with Mercedes and Ferrari for second in the constructors' championship given their slow start to the campaign, Norris views their recent performance as a momentum-builder for the team's future endeavours.
"Since we bought this upgrade to Austria, I've been the second highest scoring driver on the grid," Norris said. "I think we've been the second-highest scoring team, potentially.
"Considering we're talking about fighting the Red Bull, I think it's still a very, very good thing what we've achieved this year.
"We're talking about one of the best drivers in Formula 1 ever, in one of the most dominating cars. For us to go from where we were in Bahrain to getting close and talking about fighting a Red Bull, I think are very good signs for us.
"We know we still have plenty more things to come next year, so I'm excited. There's no point thinking of it until next year, but I'll be optimistic. I believe we can do it as a team."
READ MORE: Former F1 star claims Red Bull may be better than Mercedes EVER were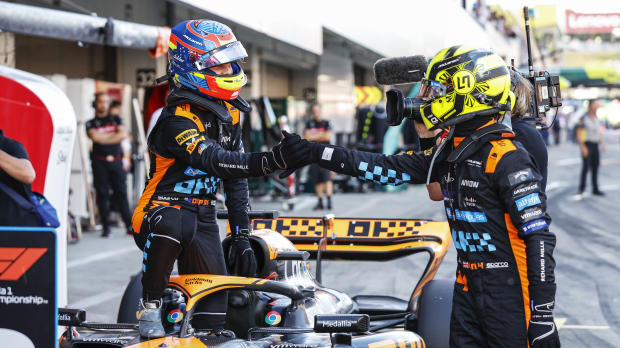 Can Norris fight Verstappen for race wins?
Behind Verstappen, Norris is the second highest points scorer in the latter half of the 2023 season.
Acknowledging their competition with Red Bull, Norris recognises the difficulty of truly contending with Verstappen on track.
"I thought if there was a little bit more space, or if I was literally a couple metres further down, things could have been a little bit different," Norris said after the Brazilian Grand Prix.
"But at the same time, to then try to keep Max behind for the rest of the race would have been a whole new challenge.
"So, good that we're getting there, and I had an attempt. I think that's one of my first attempts at really trying to race past him, ever, in my career in Formula 1, which is a good thing, but yeah, that last little thing needs to click and then we can do it more often."
McLaren will aim to maintain their impressive performance levels at the Las Vegas Grand Prix, striving for podium finishes and aspiring to claim the top step.
READ MORE: Schumacher claims Norris makes 'too many mistakes' in brutal Leclerc comparison