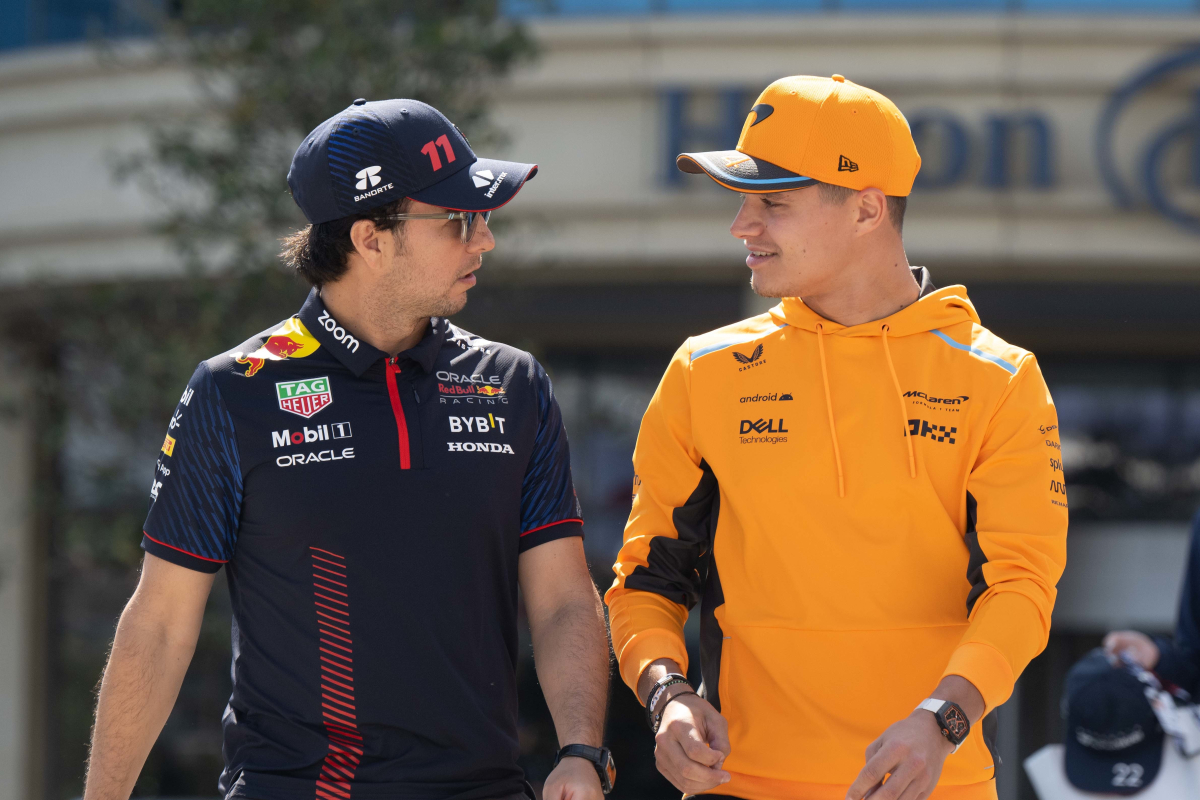 Red Bull slip BEHIND F1 rivals as huge development emerges
Red Bull slip BEHIND F1 rivals as huge development emerges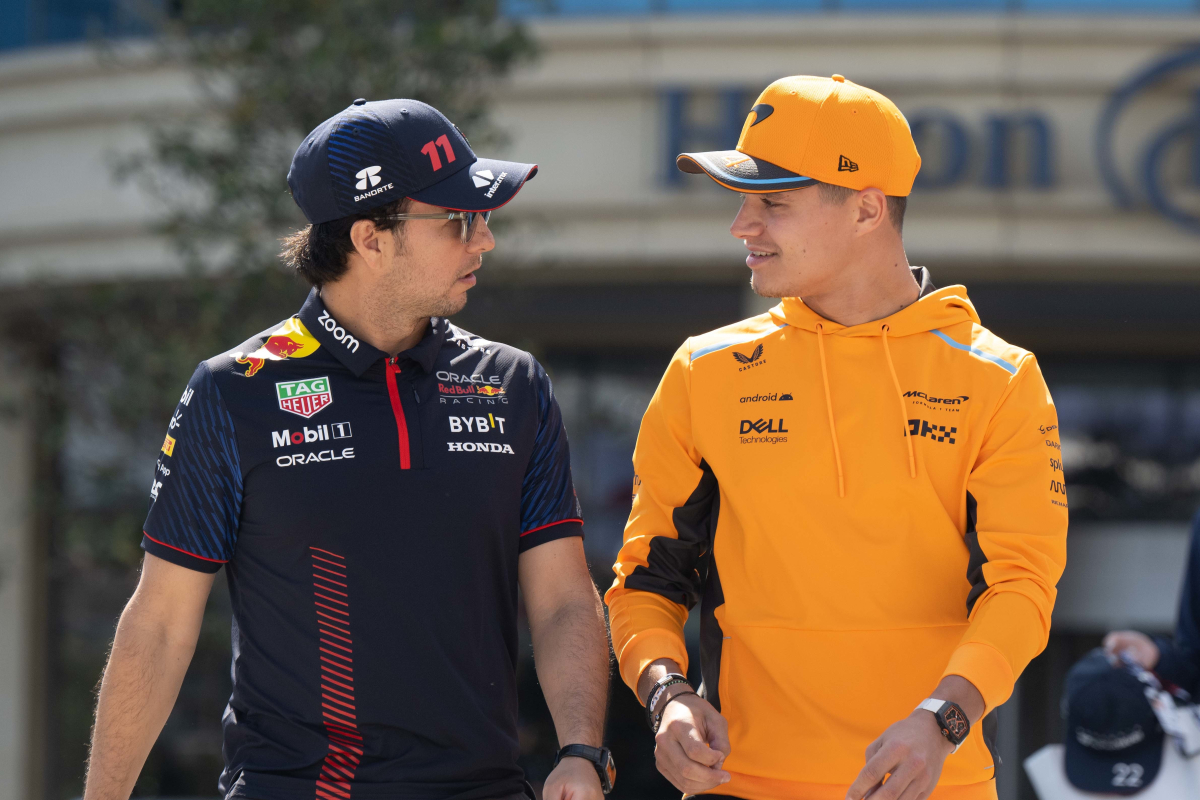 For many, the 2023 Formula 1 season will only be remembered as the year Red Bull totally dominated the sport.
Max Verstappen's spectacular performances have seen him leave his competitors trailing in his wake, often rendering them invisible in his rearview mirrors.
Yet, beneath this narrative lies an intriguing counterfactual scenario - what if Red Bull hadn't enjoyed a commanding 0.5-1 second advantage over the field for most of the season? What if that gap had been a mere 0.2-0.3 seconds? Could they still have clinched the constructors' championship?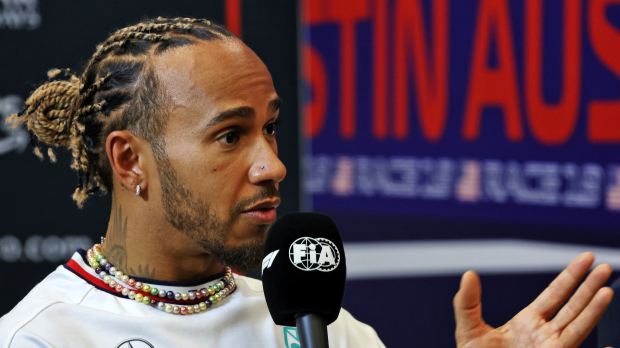 Red Bull no longer the top team?
As the season has advanced, teams have been diligently focusing on their ongoing development efforts. Notably, the significance of the last four races becomes apparent as McLaren, Mercedes, and Ferrari have consistently demonstrated competitiveness against Red Bull. Their performance differentials have ranged from a mere 0.1 to 0.4 tenths behind them.
Therefore, these concluding races offer valuable insights into what the season's landscape might have resembled had they begun the campaign with such closely contested performance levels.
The graph below offers a depiction of the points tally from the last four races. Notably, the data shows the impressive performance of the McLaren driver pairing, even when operating a lesser competitive car, as compared to the Red Bull team.
Additionally, it's worth noting that both Ferrari and Mercedes encountered car-related challenges in the most recent races, which accounts for their points deficit. Had their drivers managed to secure respectable positions, the visual representation would have shown a much closer competition with Red Bull.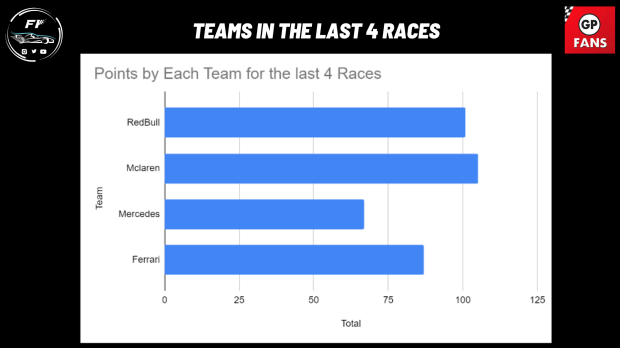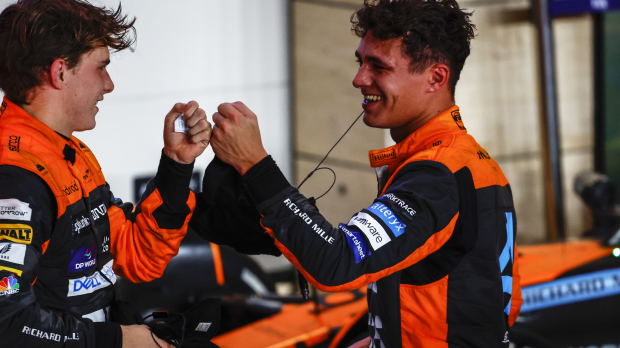 Pressure ramps up on Perez
Sergio Perez's laboured performance under Red Bull pressure, despite being in a superior car, raises an intriguing question: in the context of a genuine constructors' championship battle with higher stakes and intensified pressure, would you bet on him to deliver?
The truth is, the driver pairings at McLaren, Mercedes and Ferrari appear to constitute much stronger partnerships. While Red Bull may not necessitate another Verstappen, they would undoubtedly benefit from a driver capable of rivaling their closest adversaries from other teams, particularly if those teams draw nearer to Red Bull's level of competitiveness.
In the high-octane world of Formula 1, securing such a driver could be the key to maintaining Red Bull's dominance in the ever-evolving racing landscape of Formula 1.
Shubham Sangodkar is a former F1 Aerodynamicist with a Master's in Racing Car Design specialising in F1 Aerodynamics and F1 Data Analysis. He also posts aerodynamics content on his YouTube channel, which can be found here.